News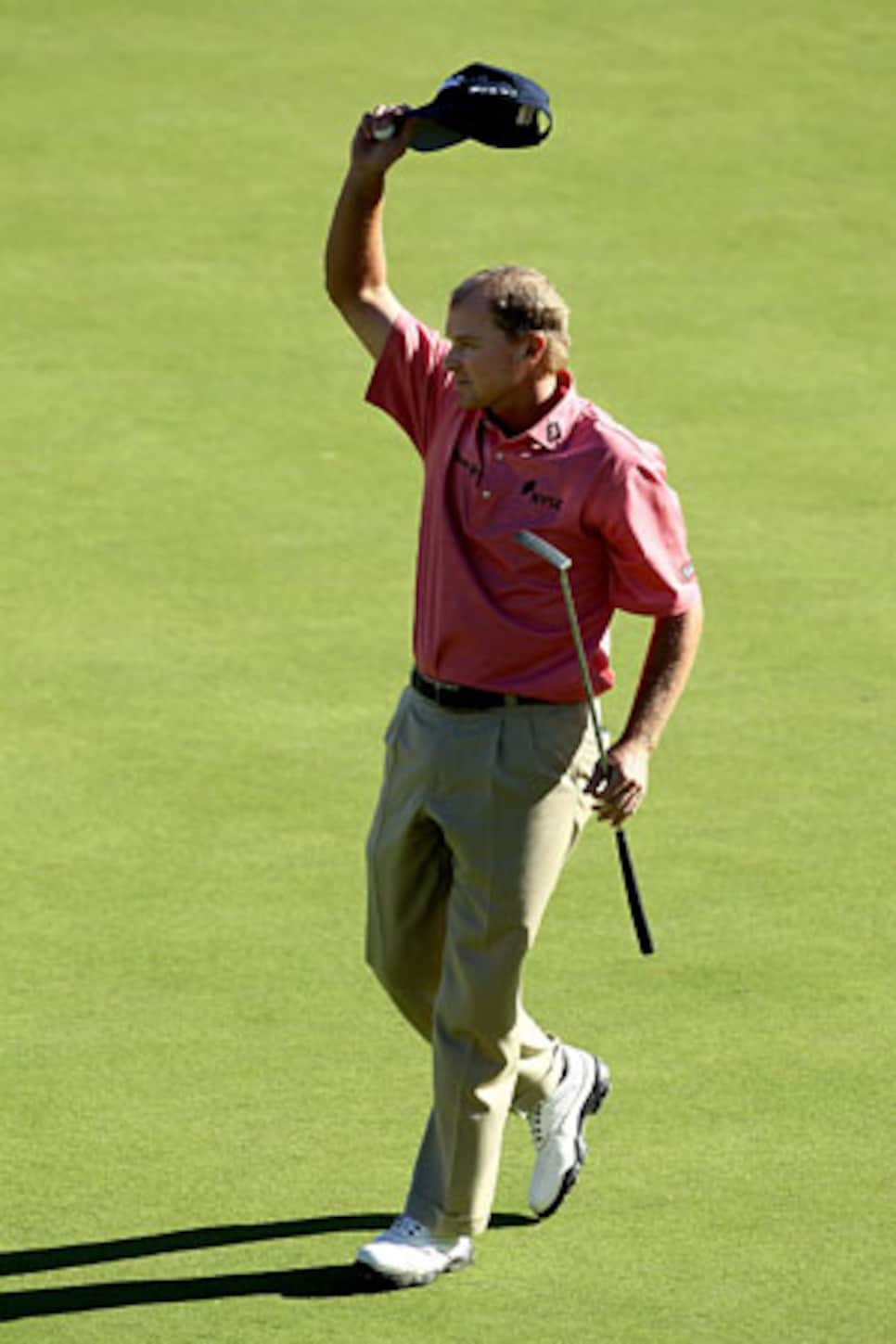 Steve Stricker's win put him at No. 2 in the world rankings.
1. Steve Stricker wins the Northern Trust Open, moves to No. 2 in the world.
So improbable. Like the New Orleans Saints winning the Super Bowl or something.
2. Phil Mickelson takes Ping Eye 2 wedge out of play, saying, "I made my point."
Maybe that means it's time to move on to his next point: winning golf tournaments.
3. Miguel Angel Jiménez beats Lee Westwood in Dubai Desert Classic.
Their playoff was witnessed by thousands of spectators—and hundreds of empty high-rises.
4. Report: Tiger Woods, out of rehab, to return at the Tavistock Cup.
The media barely covers that event. Which is why the report makes sense.
5. Tom Watson criticizes Woods, saying he "needs to clean up his act."
Tiger probably doesn't want to hear this, but you know what? Watson is right.
6. Anthony Kim appears on the "Jay Leno Show" to give Jessica Alba a putting lesson.
You thought Robert Allenby was mad at Kim before? Wait until he hears about this.
7. USGA annual report shows profit of $7.8 million in 2009.
Imagine how high it would have been if there had been a few more sunny days at Bethpage.
1. Ryder Cup captain Corey Pavin names his assistants: Lehman, Sluman, Love and Goydos.
Poor Michael Jordan. Guess Tiger wasn't the only one not returning his calls.
1. PGA Tour officials estimate only 30,000 attended Northern Trust Open for the week.
A ghost town wasn't one of the changes Jerry West was after.