News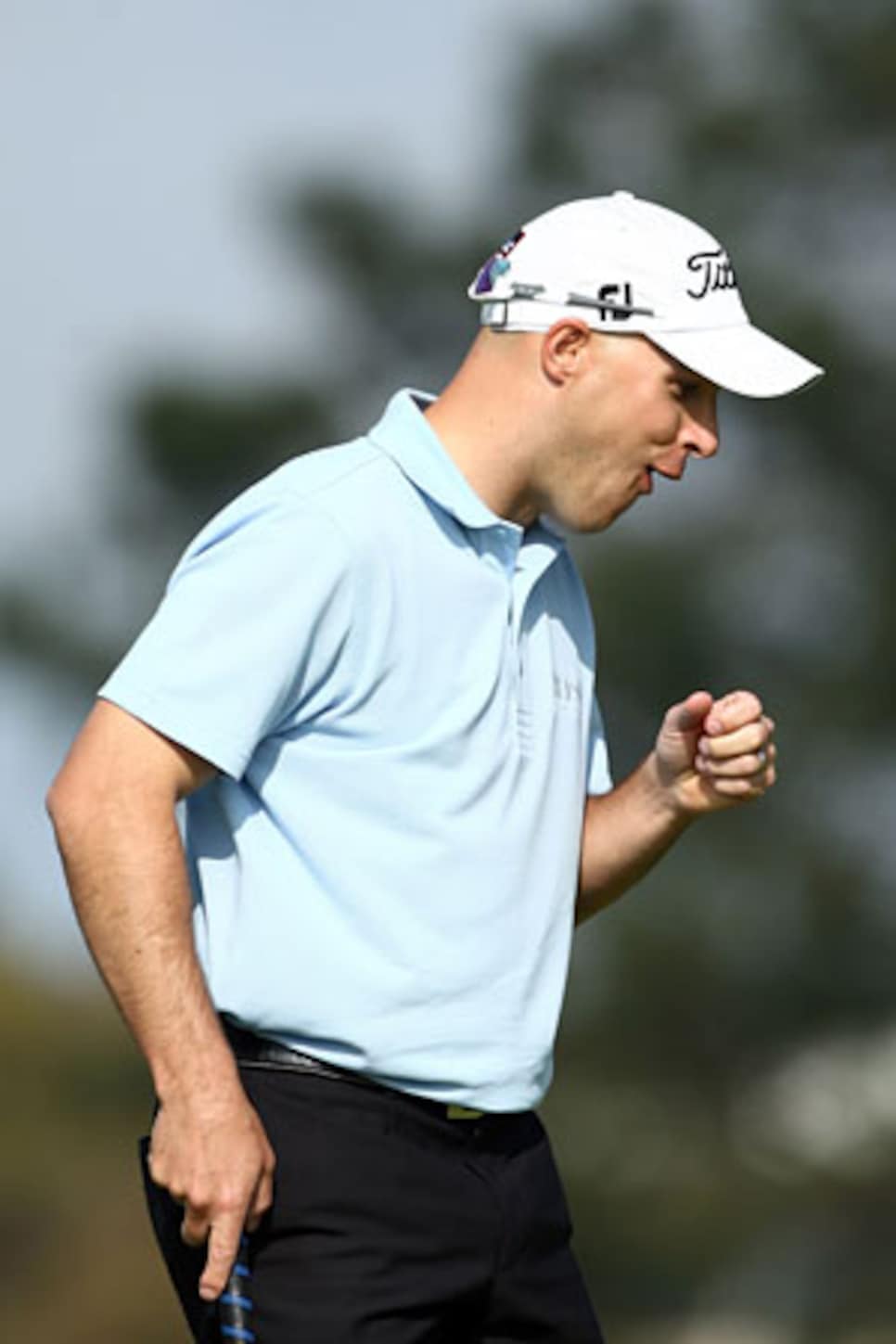 Ben Crane was all smiles in ending a five-year drought with a win at Torrey Pines.
1. Ben Crane survives topsy-turvy Sunday to win the Farmers Insurance Open.
He made as many 40-footers as he missed four-footers.
2. Wedge dustup in San Diego: Scott McCarron accuses Phil Mickelson of "cheating."
What's that old saying? Guys who use long putters shouldn't throw stones ...
3. Fueled by the controversy, the market for Ping Eye 2 wedges heats up on eBay.
Who knew this season's hottest "new" club would be 20 years old?
4. Annika Sorenstam named honorary chair of the 2011 U.S. Women's Open.
That's assuming she doesn't play in the 2011 U.S. Women's Open, of course.
5. British bookies giving 1-4 odds Tiger Woods will return for this year's Masters.
Meanwhile, we're giving 400-1 odds he won't make his return at the British Open.
6. John Daly says he is considering quitting golf -- then recants.
With 14 WDs in the last four years, some would argue he already has.
7. Sybase says it will return to LPGA as sponsor of a match-play event in May.
Since taking over as commissioner, Michael Whan has made more saves than Gump Worsley.
8. Robert Gates wins the Michael Hill New Zealand Open in his first Nationwide Tour start.
With all those cabinet meetings, who knew he had time for golf?
9. Irish man breaks record for most balls hit in 12 hours.
Wait, don't tell us: He played 36 holes at Carnoustie in a hurricane?