News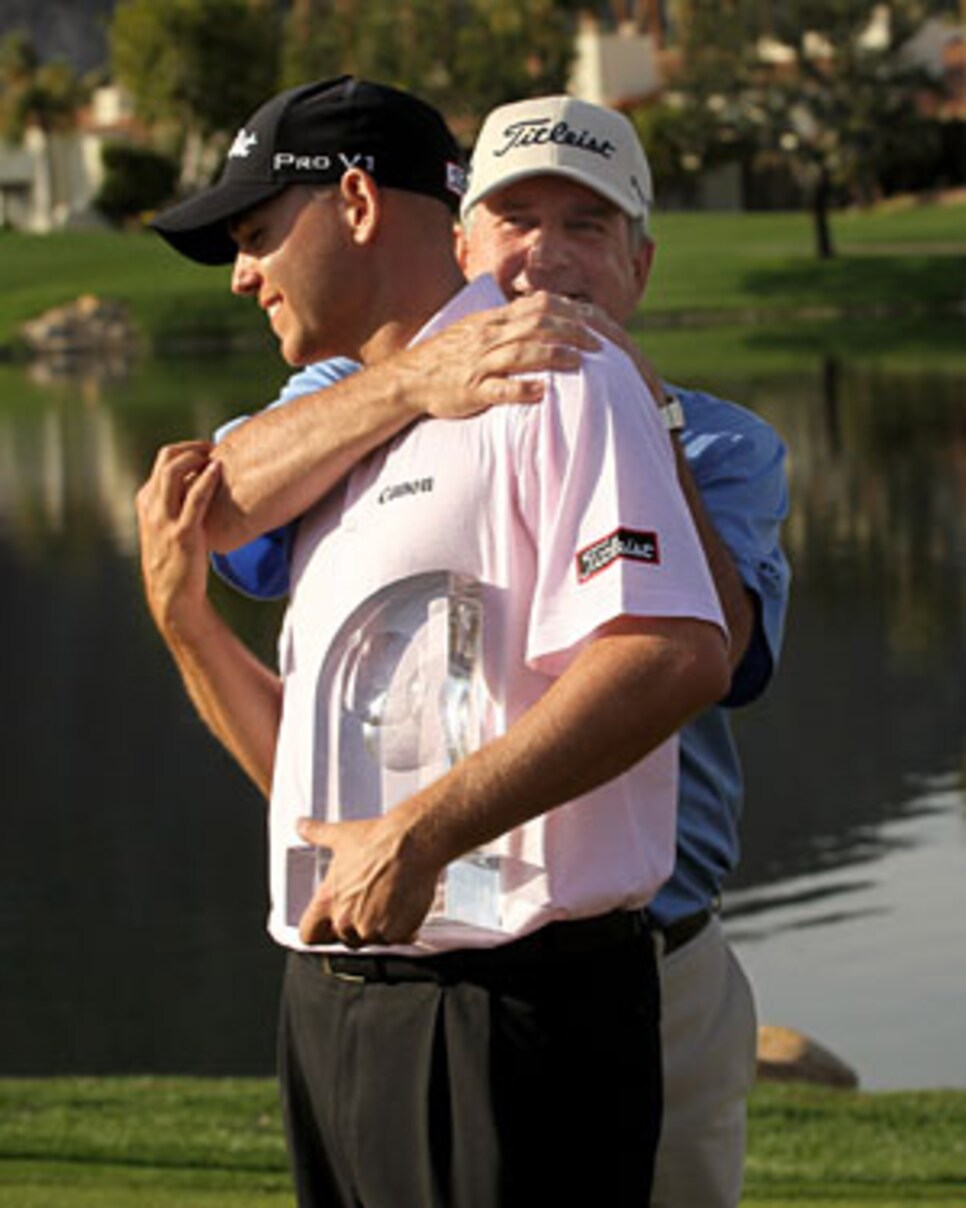 The Haas family is certainly glad the Hope is still on the PGA Tour schedule.
1. Bill Haas wins the Bob Hope Classic 22 years after dad Jay claimed the title.
Not sure who was more proud afterward, the kid or the old man.
2. The quality of the Hope field continues to deteriorate.
What are the players afraid of? The tournament hasn't been dangerous since Gerald Ford stopped playing.
3. Tom Watson edges Fred Couples at the Mitsubishi Electric Championship.
That's how the Hope could save itself -- it should become a Champions Tour event.
4. Report: Tiger Woods spotted in Hattiesburg, Miss.
Unfortunately for everyone involved, he wasn't there to play in the Mississippi tour stop.
5. Rory McIlroy reveals he was in a minor accident in his driveway over the holidays.
Hmmm ... haven't we heard a story like this somewhere else recently?
6. Jim Thorpe sentenced to prison for income-tax evasion.
Whether you're playing golf, or dealing with the IRS, it's always better to call the penalty on yourself.
7. Cher sells her home on Hawaii course for whopping $8.7 million.
No truth to the rumor she was whistling "Gypsies, Tramps & Thieves" during the proceedings.
8. Sergio Garcia: The 2008 U.S. Ryder Cup team benefited from Tiger's absence.
The Europeans didn't benefit from Woods' absence, that's for sure.
9. Survivors from Haiti earthquake take refuge on nearby golf course.