The Loop
My Town: Mark Calcavecchia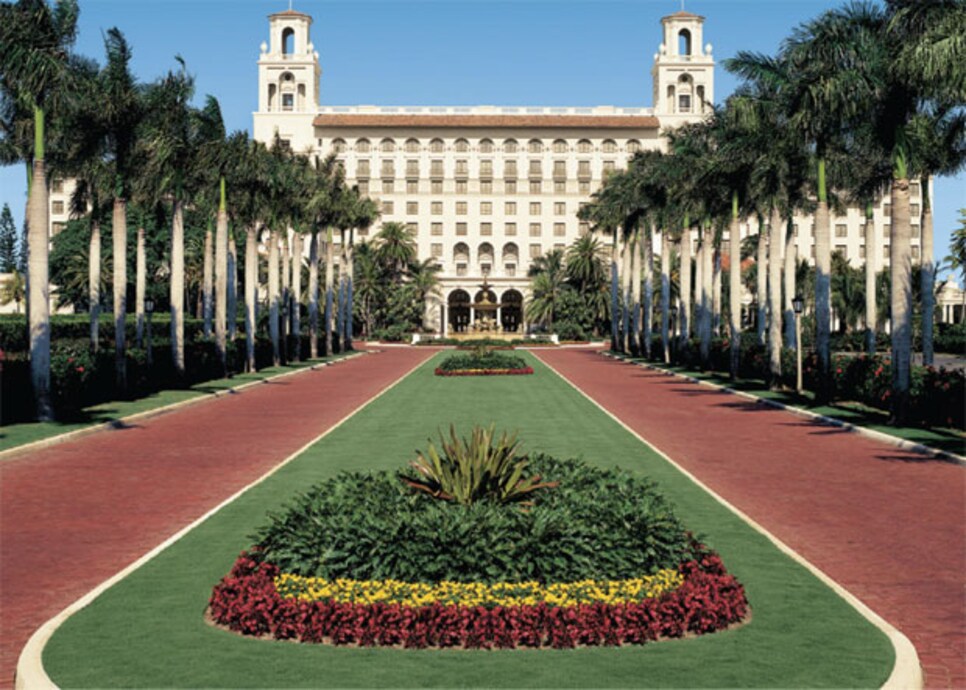 The Breakers Hotel and Resort in Palm Beach. Photo courtesy of the Breakers.
Two-time champion Mark Calcavecchia recently cruised by his old neighborhood in North Palm Beach, Fla. His house on the corner of Federal Highway is gone, but the memories remain. "It was kitty corner to the old 14th green at North Palm Beach CC," Calcavecchia said from his new home in Tequesta.
"Actually, that's where I honed my incredible short game, after dinner in the summer."
Calc's self-deprecation is famous. So are his Palm Beach County roots. His father made the move from Nebraska in 1973, and while Calcavecchia still owns a home in Phoenix, the compound he just built on the Loxahatchee River, with its own two-lane bowling alley, is where the former Palm Beach County Amateur (and British Open) champion plans to retire.
"Undoubtedly the greatest place on earth is right here," Calcavecchia said. "I'm going toes up here. And my wife loves it here more than I do." Brenda is also an accomplished golfer who caddied for Calc in last year's British Open. Between them, they have plenty of local knowledge on where to play, eat and have a good time.
There are so many good courses in the area, it's tough to single out a few. My favorites are the Bears Club and the Ritz-Carlton GC. Dye Preserve and Medalist are fun. Even Breakers West ... I enjoy going out there with [former PGA Tour pro] Ken Green and playing. If you can't get on any of those, I'd suggest PGA National. All those courses there are good, but the Champion, where they now host the Honda, is a great course.
I often tell people to go bowling at the Jupiter Lanes, but another fun thing to do is go on the Palm Beach Princess. Catch the afternoon cruise and do a little gambling. The Gardens Mall also comes to mind. I played Seminole the other day and that's where Brenda went. She usually does pretty well in there. For me, I just walk in the place and my back starts hurting.
The best place to stay would be my guesthouse, but you've got to know the proprietor pretty well to get in there. If money is not an issue, you can't go wrong at The Breakers It's fantastic. Another place to think about, again, is PGA National. Being a big resort, it's a fun spot for everything it has to offer.
You could drive into Palm Beach for a sightseeing tour or to Juno Beach, a real honest-to-goodness beach. Lion Country Safari is always a blast. I went not that long ago, and it was pretty neat.