News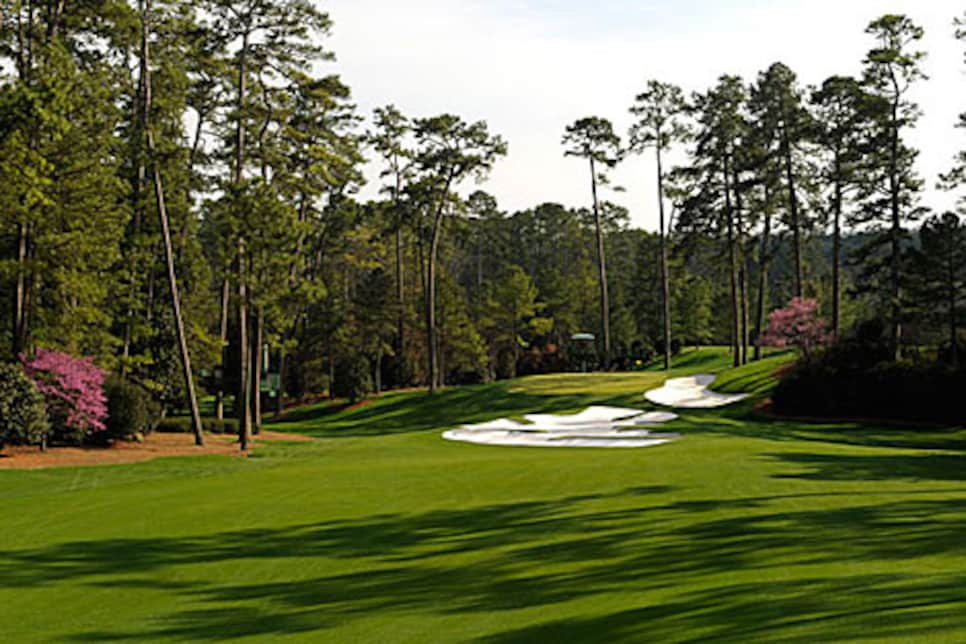 Even with some of the questionable changes made there in recent years, Augusta National is still the best course the PGA Tour plays.
Before the emergence of pesky website editors and scribe-friendly TV producers, a full-time golf writer could play as many rounds at a PGA Tour event as the tour pros themselves, often on courses better than the one hosting the tournament that week. At the Byron Nelson Championship, for instance, a couple of phone calls could get you on Preston Trail or Vaquero while the big boys slummed it at TPC Las Colinas and Cottonwood Valley, a mousetrap the tour finally ditched in 2007.
"Where you fellas teeing it up this afternoon?" a veteran player would ask before serving his five hours of community service, otherwise known as the Wednesday pro-am.
"Royal Oaks, around 3 o'clock," you'd answer, approximating the time as if to suggest we'd be in no particular rush to get there and certainly in no hurry to leave.
There were a number of occasions when the tour pro would actually join us, usually with his caddie (who would also play) or a buddy, at which point it became important not to try too hard or act like you were overly concerned with your score. I remember playing Isleworth with John Cook, who is short but very straight off the tee, and thinking I'd blast a couple of drives by him to let him know I could also play this game.
Eighteen holes later, I hadn't come within 20 yards of Cookie's ball. He probably shot 69 without an ounce of serious effort, and in those casual settings, the lesson was never to dismiss all thoughts of quitting your day job, but to be thankful you had one that allowed for those types of experiences.
Things have changed a bit in the last few years, but the tour still holds a lot of its events on mediocre courses, or specifically, layouts nobody would classify as the best in town. With a nod to Golf World's Readers' Choice Awards, which appear in the latest issue of the magazine, I present my ranking of the tour's top 10 venues, with but two basic provisions.
The course must be played on a regular basis, if not annually, which knocks out most host sites of the final three majors. Subjective consideration was given to conditions at the time the tournament is played, which hurt a couple of West Coast entries, although not enough to keep either off the top half of my list.
1. Augusta National (Masters): Despite the ill-advised changes made during Hootie Johnson's tenure as tournament chairman, it takes my spot rather comfortably. Golf's finest competitive stage is flawlessly groomed and even prettier than it looks on TV, but beauty isn't the reason Augusta National owns the game's thickest catalog of memorable moments. The variety of holes, the emphasis on precise second shots and the scoring range created by the mix of hard and easy make this the ultimate test. Brilliantly conceived, if not always properly interpreted.
2. Pebble Beach (AT&T National Pro-Am): Too bad the fellas don't play it in October, when the bounce of the ball would only enhance the strategic element. A soggy Pebble is still superb because its small greens reduce the margin for error, even when balls plug in the putting surface. The back nine is awesome from start to finish, not just the postcard holes, and the visual splendor has to count for something. Actually, more than something. This is where the FedEx Cup playoffs should end -- on a prime-time telecast in the fall.
3. Congressional (AT&T National): The architecture freaks will laugh, but this is a terrific tour-pro venue with a strong finish and an old-school, meat-and-potatoes disposition. You must do everything well to have a chance here, but driving the ball to opportune spots is absolutely imperative. Tiger's tournament will leave when Congressional hosts the U.S. Amateur (2010) and U.S. Open (2012), but with Woods' insistence and an ounce of common sense, it will return and stay put.
4. Riviera (Northern Trust Open): You walk the grounds and see a design by a man (George Thomas) with a vivid imagination. Walk it again and you'll see a dozen things you missed the first time. A shotmaking heaven beset by weather and conditioning problems in recent times, Riviera will always possess a flair and stylistic sensibilities that can't be duplicated. The dude knew what he was doing when he designed this place.
__5. East Lake (Tour Championship): __A couple of so-so-holes and the par-3 18th don't help matters here, but this is a high-quality layout overall. Some juicy rough can really bring out the best in East Lake, and there have been a couple of years when par was a terrific score. A very classy design, if not the most imaginative, and utterly gorgeous in spots.
6. Quail Hollow (Charlotte): Tight and challenging but still very interesting, the 17th and 18th take a very good course to the edge of greatness, at least by tour standards. A favorite of the players and a big reason why this tournament has drawn premium fields from the start (2003), Quail Hollow has its eye on someday hosting a U.S. Open or PGA Championship. I'm not crazy about that idea, but the people here should be happy with the tour stop they already have.
7. Muirfield Village (Memorial): It almost seems over-designed to me, a Nicklaus creation that represents Jack at full-blast, but that doesn't mean it isn't very good, despite the mild finish. Some really good risk-reward for the big boys here, and the next time a blade of grass is out of place will be the first time. Jack's pride and joy, almost to the point where he can't stop messing with it.
8. Firestone (WGC-Bridgestone Invitational): Some people think it's boring. I think those people should play it a couple of times. No course has stood the test of time and equipment better than this one. Tiger seems to have figured out all of Firestone's mysteries, but no one else has. Some very difficult greens, an underrated test of the short game. It might be a little plain in spots, but plain can be a good thing, too.
__ A layout tweaked constantly to accommodate tour pros of all shapes and sizes, much like the tour itself. I've grown to believe the Stadium Course is a bit overrated, a chameleon that plays differently every year and brings the luck factor into play more often than it should. That said, the par-5 16th, with all its bells and whistles, might be the best hole on the property. The 18th is almost too hard, and the famous par-3 17th would be more appropriate somewhere earlier in the routing.
10. Harbour Town (MCI Heritage): My favorite among the half-dozen or so candidates for the last spot, I'm guessing many people wouldn't agree. What I like about it is, you can't just smash the ball anywhere and expect to find a clear shot to the green, much less at the flag. If you want to test the world's best players, make them drive the ball to green-light positions without getting ridiculous about it. Harbour Town accomplishes that goal, giving it a slight edge over Innisbrook, which might be the most underrated course on the tour.