News
Price In Familiar Position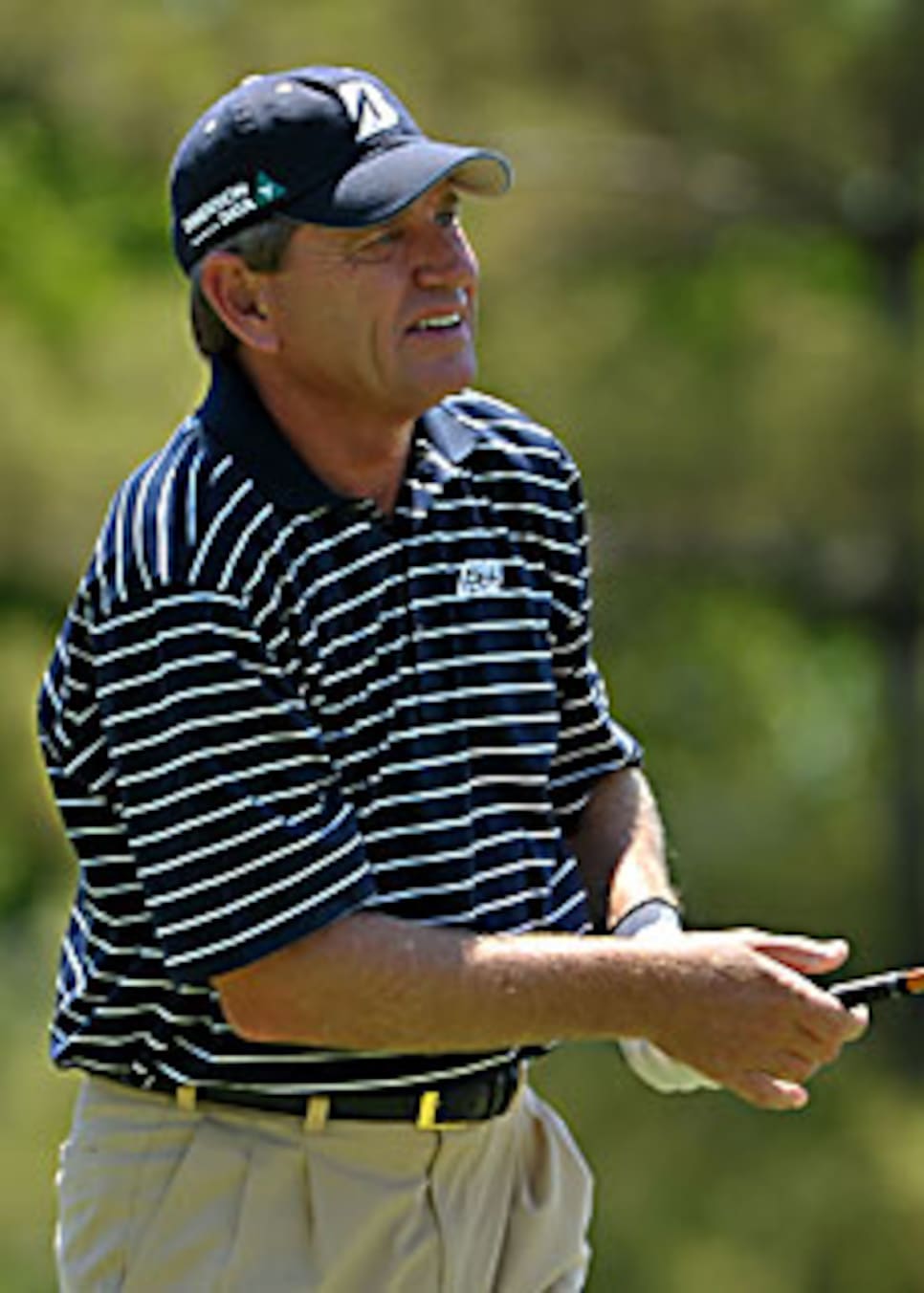 After picking up his first victory on the Champions Tour at the Outback Steakhouse Pro-Am last month, Price is in good shape for win No. 2.
WEST DES MOINES, Iowa (AP) -- Nick Price took a one-stroke lead into the final day of the Principal Charity Classic for the second straight year.
After finally winning on the Champions Tour in April at the Outback Steakhouse Pro-Am, the three-time major champion liked his chances to wrap up the title that eluded him last year when he faded to a third-place finish at Glen Oaks.
"This year's a little different. I'm obviously a little more comfortable, having had the win under my belt," Price said after shooting a 4-under 67 on Saturday. "But it's going to be a shootout tomorrow. This field is so bunched up."
Price had a 7-under 135 total. Joey Sindelar (67) and Mark Wiebe (68) were 6 under, and Fred Funk (69) and Mark McNulty (69) were 5 under. Mike Reid had a 66, the best round of the day, to top a six-player group at 4 under.
Two-time defending champion Jay Haas was 3 under after a 67.
Price overcame two early bogeys Saturday with an eagle on No. 9, then nearly made a hole-in-one on the par-3 14th.
Sindelar and Wiebe both three-putted 18 to miss a chance to tie Price.
Wiebe, who has just one top-10 finish this season, is shooting for his first title since the Cap Cana Championship in April 2008.
"I like the way I'm swinging, for sure, and my attitude is pretty good," Wiebe said. "Obviously the last hole is frustrating, to end that way, but I've played good. I like the way I'm playing, I like being in the hunt."
Three players entered the second round with a share of the lead for the first time in the tournament's nine-year history. They all shot over par Saturday to fall back into the pack.
Native Iowan Lonnie Nielsen had double bogeys on the par-4 10th and par-3 14th and finished with a 72. Nielsen, who also held a share of lead after last year's first round before faltering, was tied for 12th at 3 under.
Bruce Vaughan's day disintegrated after an opening birdie. Vaughan went through a stretch with four bogeys in eight holes -- all on par 4s. He had a 74 to drop into a tie for 23rd at 1 under. Tour newcomer Olin Browne bogeyed his final two holes for a 73, leaving him five strokes behind Price at 2 under
Andy Bean, who finished second last year, withdrew after five holes because of a left foot injury. Bean, who opened with a 68, had three straight bogeys before pulling out.
Perhaps the biggest factor for the final round could be the wind, which is often a major issue at Glen Oaks. It's expected to change directions from northwest to southeast on Sunday, with gusts of up to 25 mph.
"It'll probably throw everyone a curveball," Wiebe said. "You've got to be on your toes."