News
Senior Rookie Browne Shares Lead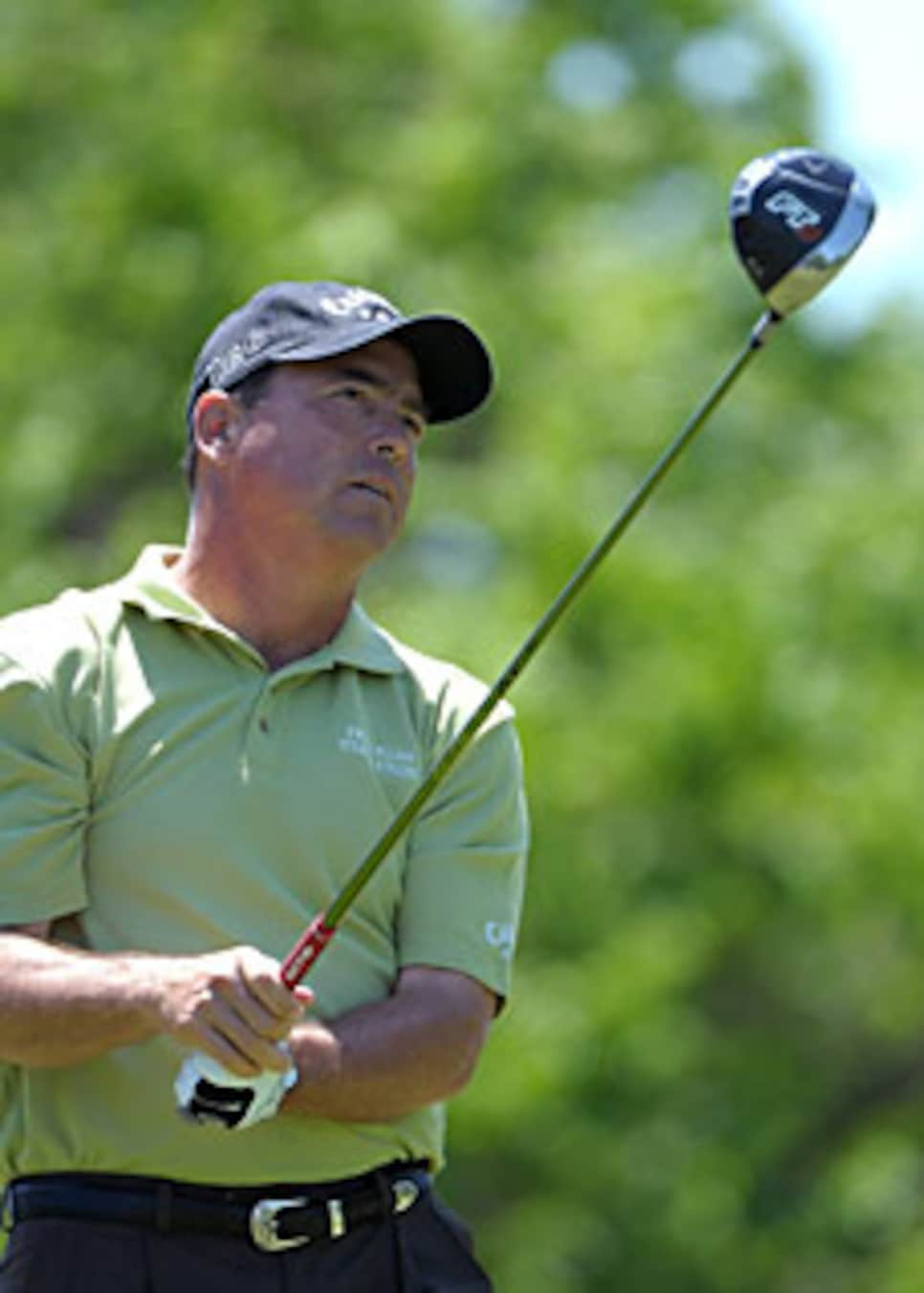 A three-time PGA Tour winner, Browne turned 50 last week and says playing on the senior circuit is a fresh start for him.
WEST DES MOINES, Iowa (AP) -- Just before newcomer Olin Browne teed off with Fuzzy Zoeller on the 16th hole at Glen Oaks Country Club, Browne joked that it must be the "hole-in-one" spot, considering Zoeller's miraculous ace there three years ago.
Browne then pulled out a 6-iron and stuck his ball within inches of the hole.
Welcome to the senior circuit, kid.
Browne, who turned 50 last week and is playing his first tournament on the Champions Tour, shot a 4-under 67 to join Iowa native Lonnie Nielsen and Bruce Vaughan atop the leaderboard after the opening round of the Principal Charity Classic.
Eleven players are one shot off the lead, including Nick Price, Fred Funk and Tom Kite.
"To me, it's starting over again. But that's cool. That's kind of fresh," said Browne, who won three titles on the PGA Tour. "It's going to be great."
Indeed it will -- if all of Browne's rounds on the Champions Tour go like they did Friday.
The highlight for Browne, who was paired with Zoeller and Hal Sutton, came on the same hole where, in 2006, Zoeller hit a tee shot that landed on the fringe and somehow rolled into the hole nearly 10 seconds later.
Browne's shot didn't quite match Zoeller's for dramatics, but it was his fifth birdie of the day and pulled him into a tie for the lead.
"It almost went in," Browne said. "I managed to hit a good shot and it got in there nice and close."
Nielsen, who grew up in Belle Plaine, Iowa, and later starred for the Hawkeyes, has been in this spot before. He was tied for the lead after the opening round of last year's tournament but crumbled over the final two rounds and finished in a distant tie for 22nd.
Nielsen attributed that slide in part to a wandering eye at the leaderboard, and said he's determined to be more focused this weekend.
Nielsen shot a 31 on the front nine and hit 14 of 18 greens in regulation.
"I'm just going to try and just pay attention to what I'm doing and not pay attention to what anybody is doing and just go out and shoot three good scores," Nielsen said. "I got too hung up in where I stood last year and all that and it's just a distraction."
Vaughan missed the cut at last week's Senior PGA Championship after shooting 8 over through two rounds, and he's yet to finish in the top 10 this season.
But he got things rolling with birdies on Nos. 9, 11, 12 and 13. After a bogey at 15, he hit a 35-foot birdie putt on the next hole and converted par putts on the final two.
"I hit it pretty good, and that's something I haven't been doing this year," Vaughan said.
Though it was a clear day with temperatures around 80 degrees, Glen Oaks wasn't as forgiving as it has been in previous years. A rainy week left the fairways a soggy despite the sunshine, and tougher pin placements and typical Iowa winds swirling up to 15 mph kept scores low.
The rounds shot by Browne, Nielsen and Vaughan where the highest ever shot by the leaders here in the opening round.
"I thought we had a few pins that were more difficult than normal, and the north winds made a couple of the holes play tougher too," Nielsen said.
Two-time defending champion Jay Haas, in his quest to become just the sixth Champions Tour player to win an event at least three times in a row, finished 1 over.