News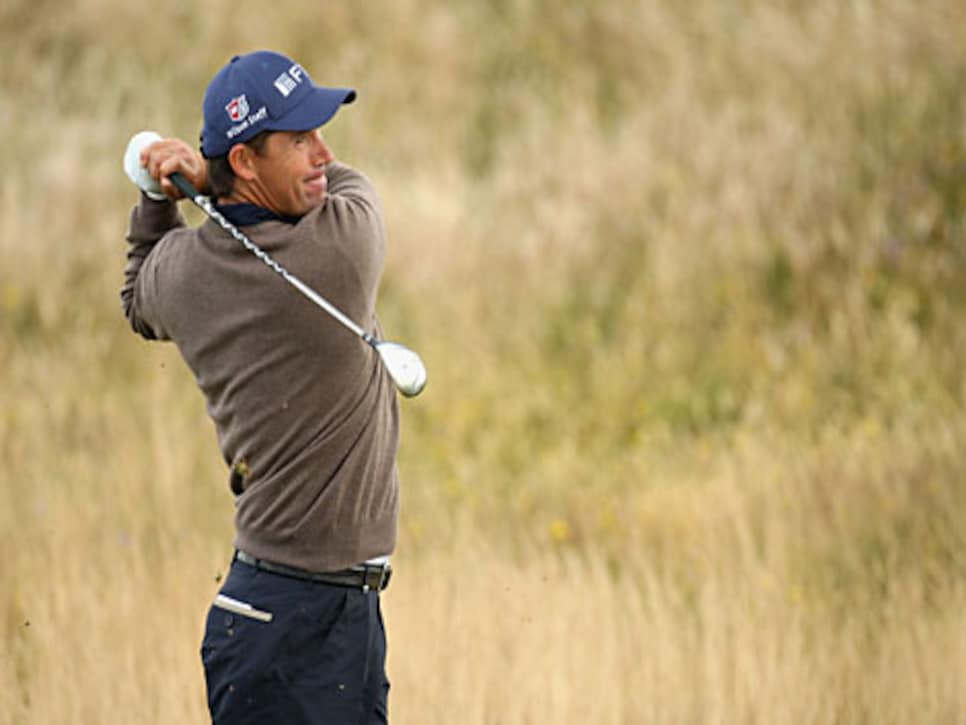 Even Padraig Harrington was quick to admit a recent win wasn't an indication he was back on form.
TURNBERRY, Scotland -- Open champion, 2007. Open champion, 2008. Open champion, 2009?
Don't count on it, says Padraig Harrington.
"I could only be hopeful rather than expectant to put in a good performance this week," says Harrington, hoping to become the first to win three consecutive British Opens since Peter Thomson (1954-'56). "I'd love if somebody could push the Open back a couple of weeks; I'd be delighted, but I don't have that option. We'll go with whatever we have Thursday afternoon."
Harrington has missed the cut in six PGA Tour events this year, including the U.S. Open at Bethpage after rounds of 76-76. Though he won the Irish PGA by seven shots last week, don't read much into that event, played while a vastly stronger field competed in Loch Lomond.
"Not really showing much form in the last couple of weeks," Harrington said.
Part of the problem is that winning three of six majors, including last year's PGA, wasn't enough. More than a few golf careers have been derailed by obsessive tinkering with the swing, and much has been made of the recent "intervention" on Harrington's game by his advisors, but the trade-off of long-term success versus short-term struggles is one that he has been willing to make. Harrington has even made comparisons to Howard Hughes taking apart a plane and putting it back together.
"He obviously was obsessive in many ways," Harrington said before relating the process to his swing: "You get to a certain point, and you like to tear it apart and see how it works, and put it back better. . . . I just wanted to have a better golf swing."
The problem area has been the backswing. "I have a tendency to break my wrist late in the backswing," he says. "Earlier in the backswing I tend to lift the club with my arms. And when I lift the club with my arms, I get stuck ... I have nowhere to go. It seems if I break my wrist a little earlier in my backswing, obviously the club is then going up, and I have no need to lift it as much with my arms. So I tend to keep the club on one plane rather than lifting the club off plane."
This isn't to suggest all is lost at Turnberry. Last year at Birkdale, a wrist injury had Harrington wondering whether he'd be able to even attempt a defense of the claret jug he won in 2007 at Carnoustie.
"The one thing I know is that if I get in position, I can win," he said. "That's the nice thing. Others can get there, but they won't win. So at least I know I can do it if I can get into position. Can I get into position is what's in doubt."