News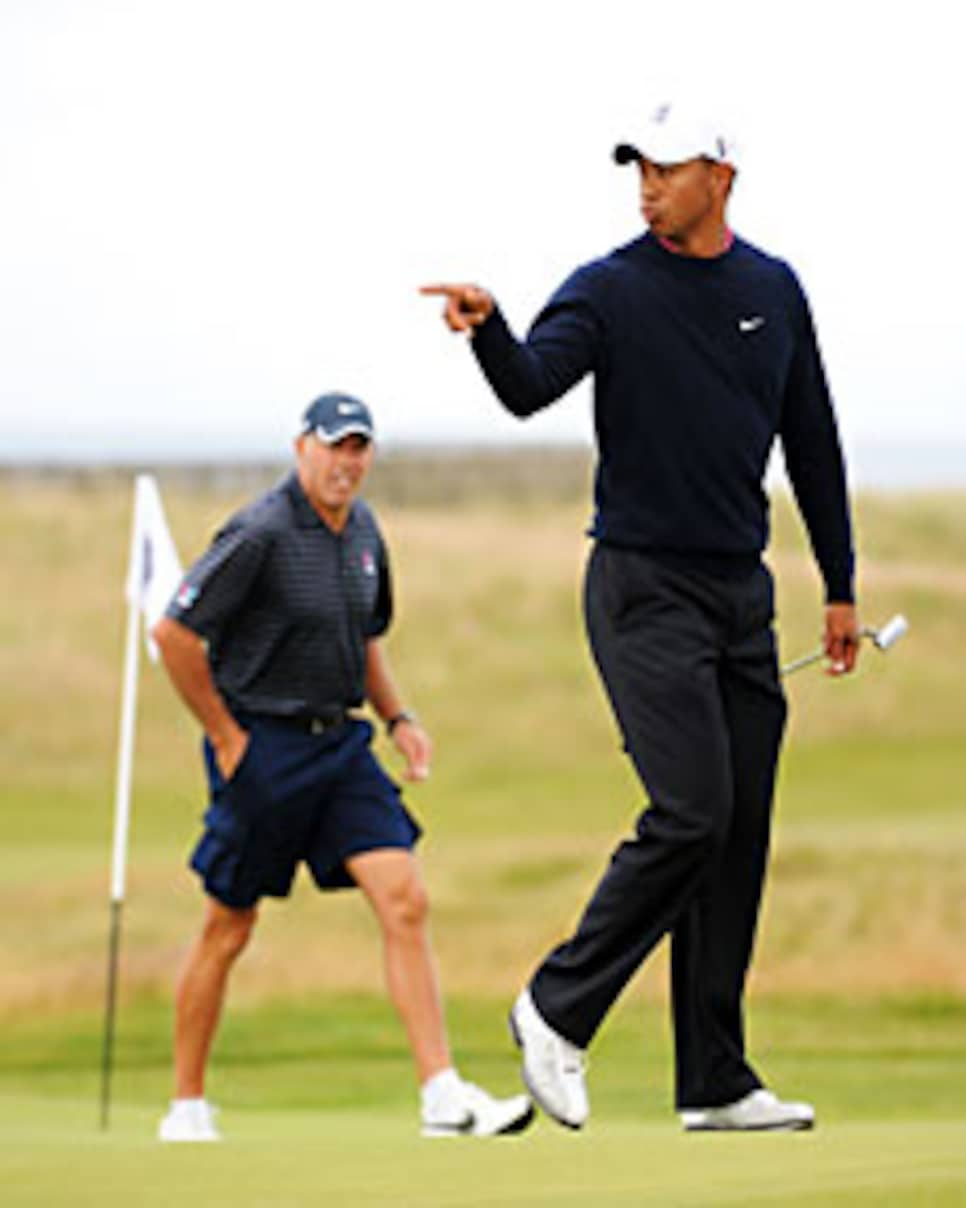 Tiger Woods has already taken time to familiarize himself with Turnberry, which has not hosted a British Open in 15 years.
TURNBERRY, Scotland -- So what's the most surprising part of what happened Monday at Turnberry?
That it rained? (You've got to be kidding).
That the Ailsa Craig is still just offshore? (It's a big rock that's a bird sanctuary).
That Tiger Woods was the first guy out of the box?
You've got to get up early to beat Woods -- or even see him. Whether it's an ordinary PGA Tour event or something bigger like this week's British Open, Woods is usually the second person on the course, after the greenkeeper.
And it was no different Monday, three days before the first round of the 138th Open Championship, with Woods showing up at Turnberry before 7 a.m. to play a practice round.
Of course, since it gets light around here about 4:30 a.m., the place was far from dark. It was fairly empty, though.
Most of the 49 players who signed up to play a practice round Monday hadn't even shown up by the time Woods was through.
Woods has never played Turnberry in a tournament -- last played as part of the Open rotation in 1994 when Woods was an 18-year-old amateur. But he was impressed after his practice round, telling reporters: "It's a lot more difficult than people are letting on."
It may also be slightly more moist than people are letting on. Showers are in the forecast every day the rest of the week, although the heaviest rainfall may be Monday night.
Woods has drawn the early-late pairing, with England's Lee Westwood and Japanese teen sensation Ryo Ishikawa. His first-round tee time is 5:09 a.m. EDT Thursday and 9:20 a.m. EDT Friday.
Woods is still looking for his 15th major championship, with his most recent coming in the U.S. Open at Torrey Pines last year. He tied for 6th at the Masters and gain at the U.S. Open last month at Bethpage Black. This is his first year without a major since 2004, but he has won six majors in that span.