News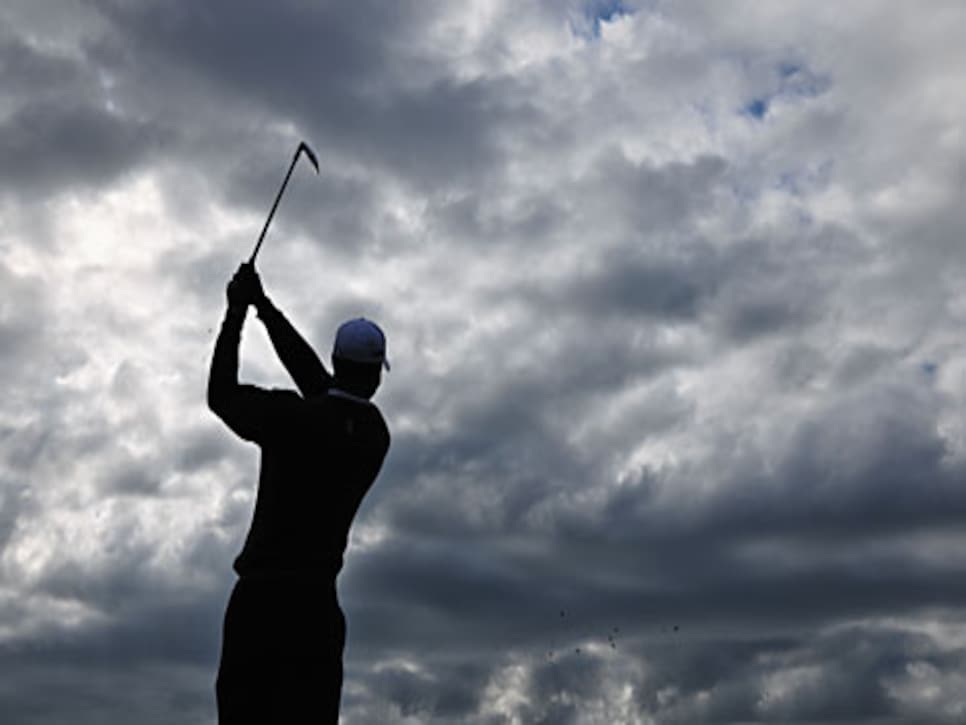 Turnberry's history of allowing the best players to swing freely bodes well for Tiger Woods.
TURNBERRY, Scotland -- Turnberry's Ailsa Course holds a funny place among the British Open rota. Because of its unique setting for a championship links -- perched above the sea on a craggy coast accented lyrically by a lighthouse and a shimmering red-roofed hotel -- it's at once the most scenic and least interesting of the championship links. That's because architecturally, too many of Turnberry's holes lack distinction and seem to repeat themselves too often. Not unlike Torrey Pines, it's both beautiful and boring.
But just as Torrey produced an operatic U.S. Open starring Tiger Woods in 2008, so has Turnberry -- in only three tries -- given us some of the most electrifying British Opens ever played. The "Duel in the Sun" between Tom Watson and Jack Nicklaus in 1977 remains almost indisputably the greatest showdown in the game's history. The Open of 1986 was first rate psycho drama as Greg Norman finally overcame himself to bring his first major championship home. And 1994 featured as sudden and satisfying a late reversal as has ever been seen in a major championship, with Nick Price's birdie-eagle-par finish combined with Jesper Parnevik's closing bogey wiping out a three-stroke advantage comprising a classic Mongolian Reversal.
All three winners at Turnberry were arguably the best players in the world when they won. One of them, Watson, said on the eve of this year's championship that in each case, it was as simple as the winners coming into Turnberry playing well. He said the 1977 championship was one of the few events he ever felt truly hitting on all cylinders, called Norman's second round 63 probably the best round ever in a major, and accurately recalled that Price's victory came in the midst of a summer blitz of ball striking excellence that Ben Crenshaw would say compared with the best of Ben Hogan.
But there might also be something innate about Turnberry that facilitates exciting golf. Just a bit more than all the other courses on the rota with the exception of the Old Course at St. Andrews, Turnberry provides just enough room to allow a relatively expansive style of golf. The lack of claustrophobia has a liberating effect on the golf swing, which in the case of the very best in the world who are honed to a major championship peak can result in the kind of flowing consistency that is only achieved a few times in a career. Woods has achieved this kind of excellence twice at St. Andrews, and there's a good chance Turnberry's dimensions will put him in a similar mode.
Turnberry also has fairly flat putting surfaces that like most links, aren't particularly fast. "Slower greens mean straighter putts," said Watson on Wednesday, "and if you're hitting your putts solid that week, you're going to make a lot of putts."
Watson remembers having this feeling at several Open Championships, including most of the five that he won, and he definitely had it at Turnberry, where it was his late bombs more than any other factor that beat Nicklaus.
Norman also ran the table in 1986, about his only lapse the three putts he took from 28 feet on the final hole of his 63. And Price, never known as a great putter, was solid all week at Turnberry in 1994 and then great at the crucial moments with a 15-footer on the 70th hole and a 45-footer on the 71st.
Will there be a lot of birdies at Turnberry this week? I'm thinking yes. Sure, there are longer holes and deeper bunkers, and the 17th, stretched to 559 yards, will be harder to reach in two. But it will be reached plenty, and a lot of short irons will be hit into even the longest of the elongated par 4s. My guess is that the lengthening of Turnberry for this championship will amount to a wash when factored against the advances in equipment.
The forecast says a lot of rain but not a lot of wind. If so, I look for a lot of scores in the 60s, with probably four of such for the winner. And just like Torrey, the slightly bigger ballpark will help Tiger Woods. His comeback has been marked by inconsistency, but also by a declining tendency to spray the driver. From the fairway, he's nearly impossible to beat, especially when he's doing the kind of putting that is customary for him at British Opens. I wouldn't be surprised to see Woods in a St. Andrews-type mode, and if so, he'll get number 15.