News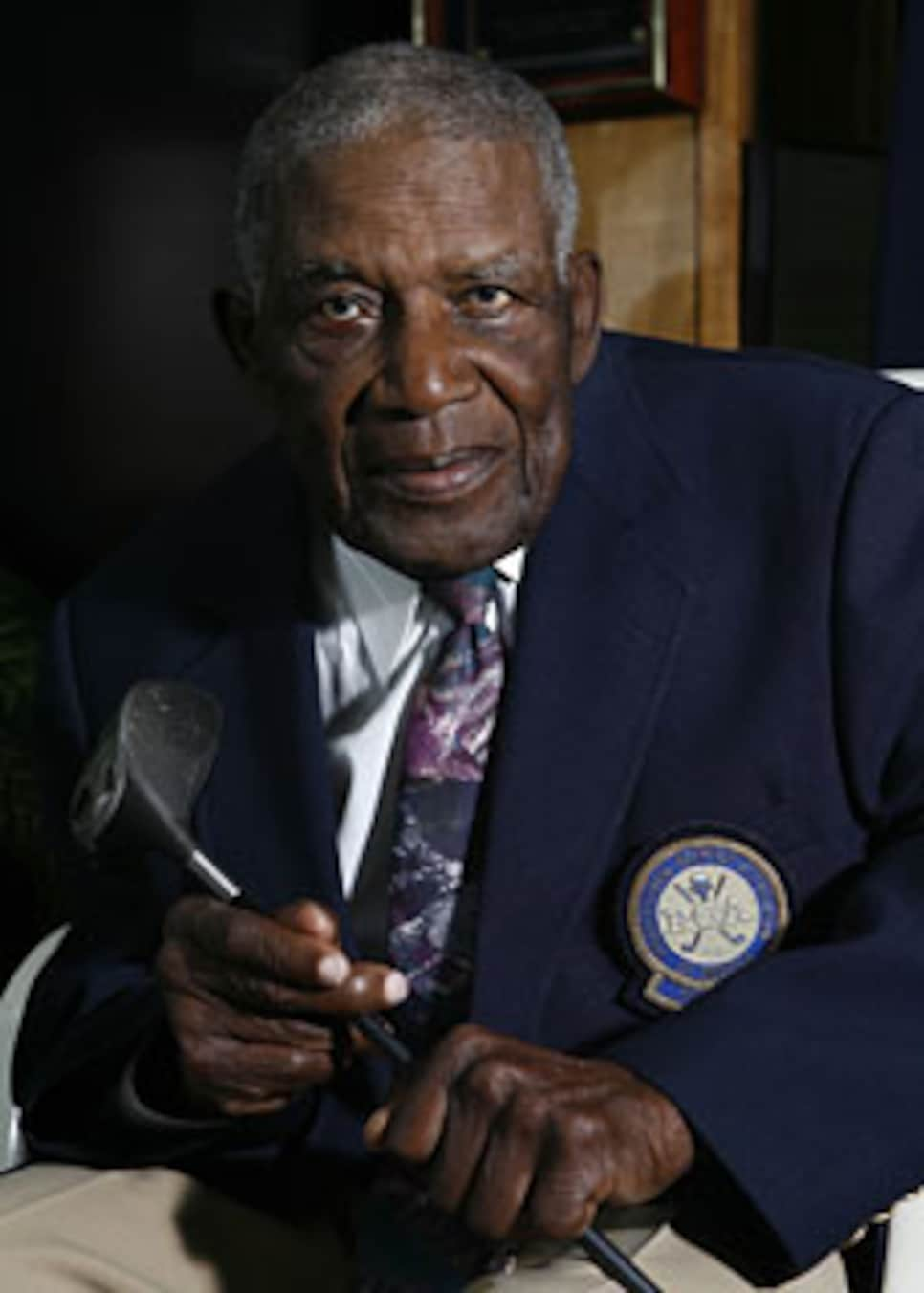 "In life," Powell said, "You have to believe in yourself even if no one else does. Stand tall, stand firm and never give up."
William J. Powell was a man of uncommon vision and valor. His passions were family and golf. Only when he was able -- against tremendous odds, by the way -- to enhance the lives of the former by implementing his inexorable love for the latter could he experience that blissful convergence for which we all strive.
I first met Mr. Powell, as most of us his junior respectfully referred to him, while researching Uneven Lies: The Heroic Story of African Americans in Golf. I had met his daughter Renee, a pioneer in her own right as only the second African-American member of the LPGA, several years before during one of the occasional minority golf summits co-sponsored by Golf Digest. Renee fleeced me for the blue-plate lunch special with amazing dispatch for someone whose playing days were well in the rearview. Don't think I won a hole on what thankfully proved our only head-to-head encounter during a long-standing friendship.
With Renee's blessing I telephoned Mr. Powell at Clearview Golf Course, the family's other small piece of American history in East Canton, Ohio, just up the road from the NFL Hall of Fame. She had warned me that Mr. Powell was getting on up in years (83 at the time) and not in the best of health. I deduced that brevity might be best or I would have to answer to her -- not the most pleasant prospect. Behind that killer smile lurked a person you didn't want to provoke, I was sure.
Mr. Powell proved polite, humble and articulate, answering each question thoughtfully as we conversed about Clearview and the pilgrimage of a former caddie to his version of golf's holy land. Simply put, his story blew me away. It became the centerpiece of a chapter titled "The Playing Fields.''
"The things that motivate me will stop a lot of people,'' Mr. Powell said time and again. It became a personal mantra for others, including me as I aspired to try a little harder, reach a little higher and ignore skeptics who couldn't see the path as clearly as I.
Mr. Powell's path to becoming the first African American to build, own and operate a golf course was full of potholes. Yet he and his wife Marcella persevered.
His story is well-documented. The grandson of Alabama slaves grew up in Minerva, Ohio, and was taught the game by the white gentleman for whom his mother worked as a domestic and for whom he caddied at Orchard Hills Country Club (now Arrowhead CC). He and some friends started the golf team at Minerva High. Young William served as coach and captain.
While attending Wilberforce University, Powell led his team to victory against Ohio Northern U. in what is thought to be the first interracial collegiate golf match. Thus the litany of firsts continued to define a man determined to stamp his name on the game.
By all accounts, Mr. Powell had enough skill and the perfect temperament to compete at the professional level. World War II intervened, however, and before he knew it Mr. Powell was a married enlisted man. Although he never played for Uncle Sam, service didn't keep him from finding the nearest course to keep his skills sharp.
The biggest pothole in his path lay ahead. Upon returning from the Army Air Corps, Mr. Powell found his path to public courses blocked by segregation and his ambition to play on the PGA Tour thwarted by the insidious "Caucasian-only'' clause, which restricted membership in the PGA of America and play in its events to white males.
That's when he and Marcella turned their attention to golf course ownership. With the financial assistance of a couple of black physicians in Canton and Massillon, Ohio, the couple purchased a 130-acre fruit farm in September of 1946. In the spring of 1948, Clearview opened nine holes -- a miracle when you consider the Powells cleared the land (with the help of a couple neighbors) by plow and sewed the seed by hand. Mr. Powell was a full-time employee of a roller bearing and steel manufacturing company at the time. By the early 1970s, the Powells bought out their partners and opened the second nine.
Team Powell nurtured the course with such tender, loving care that "when a tree died, it was like losing a member of the family,'' Mr. Powell said during the interview.
Over the years, I've junketed to Clearview -- listed on the National Register of Historic Places -- whenever I covered the WGC-Bridgestone Invitational in neighboring Akron. I'm still amazed by the naturalness of the routing through trees and the elevation changes. Reminds me of the courses back home in Western North Carolina sans the severe drop-offs that can induce nausea or fainting or both. The undisturbed appearance of the land makes me think Mr. Powell might have been a pioneer in minimalism architecture, as well.
Every time I saw Mr. Powell he had a certain grace and dignified demeanor, as if he knew the end of the story before a single word was written. And he was perfectly content with the outcome.
Mr. Powell passed last week at 93 years young, four months after the PGA presented him with its Distinguished Service Award. He was eloquent in his acceptance speech. "In life,'' he said, "you have to believe in yourself even if no one else does. Stand tall, stand firm and never give up.''
While Renee and brother Larry (the current Team Powell) lost a father and mentor, the rest of us lost a national treasure. However, in Clearview, where the vision became reality, Mr. Powell's legacy lives on.