News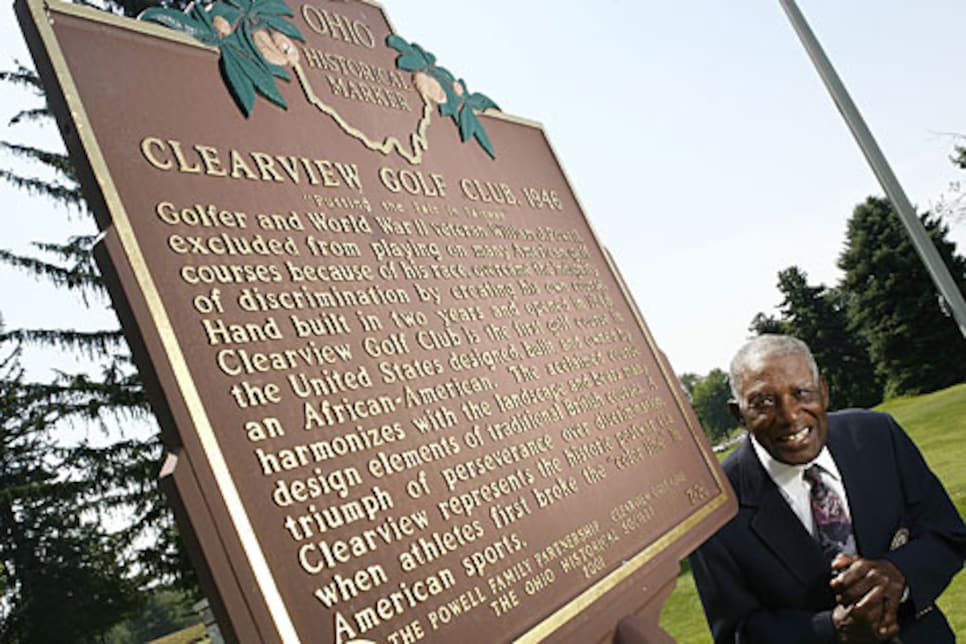 Bill Powell's legacy will live on with his creation of the Clearview Golf Club.
Rarely has a 93-year old life seemed as foreshortened as that of Bill Powell -- "Mr. P" as even his family lovingly called him.
Best known as the only African-American to design, build, own and operate his own golf course, he was an exemplar of the values golfers like to say the game stands for: honest to a fault, grounded in giving back.
He derived great joy in sharing the game with others. That his golf- professional daughter, Renee, and course-superintendent son, Larry, embraced golf as he did was a source of pride second only to having raised them with his late wife, Marcella, to be the exceptional people they are.
Sadly, he was also a man who lived his life in pursuit of a dream only partly realized, struggling to keep his beloved Clearview Golf Course afloat in an area -- and era -- of more luxurious alternative venues untainted by racist epithets and with amenities Clearview could not afford to offer.
Many with an appreciation of American history came great distances to play his course or simply to honor Bill for his achievements. He was always surprised to see them. Then there were the many others whom a different kind of man might have expected to see at his one-of-a-kind course. They simply failed to show up or to appreciate his special place.
For all the awards bestowed upon Bill in the last decades of his life, the comfort of knowing Clearview would survive him for centuries eluded him right up to the end -- as he sought to raise an endowment through the Clearview Legacy Foundation and most recently battled a mining company looking for coal adjacent to his 14th and 15th fairways.
Had it been elsewhere, Mr. P. might have appreciated the irony of a corporation wanting to ravage land for a commodity when something of far greater value could be found right next door.
--Lisa Furlong is a former managing editor at Golf Digest.