News
Portmarnock Can Remain Men Only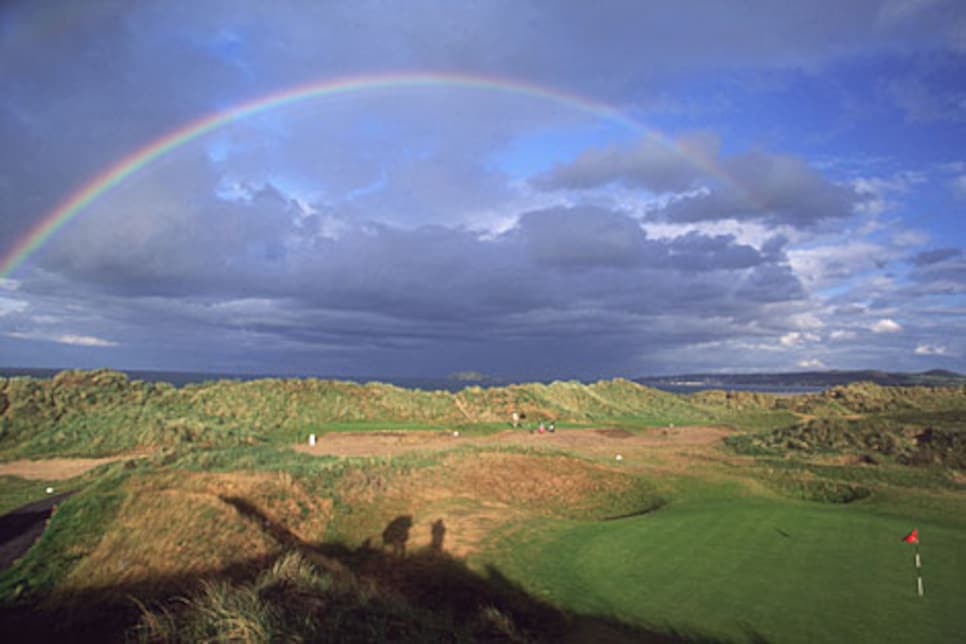 Protests against Portmarnock's membership policy followed similar protests against the men-only membership of the Augusta National Golf Club.
DUBLIN (AP) -- A premier Dublin golf club can continue to bar women from membership, the Irish Supreme Court ruled Tuesday in a discrimination case inspired by similar protests against men-only clubs in the United States.
In a split 3-2 judgment, Ireland's top court ruled that Portmarnock Golf Club was not violating Ireland's Equal Status Act, because that 2000 anti-discrimination law permits exceptions for exclusively male and female clubs.
The seaside club northeast of Dublin successfully appealed a 2004 Dublin District Court judgment that found Portmarnock in breach of the law -- and threatened to withdraw its bar license if it didn't give women equal access to the clubhouse.
The Equality Authority of Ireland pursued the case on behalf of the National Women's Council of Ireland. It filed a 2002 complaint following similar protests against the men-only membership of the Augusta National Golf Club in the U.S. state of Georgia.
But in their majority judgment, the three Irish Supreme Court judges — among them one woman -- noted that Ireland's law permits clubs to restrict membership to one sex, if that club's "principal purpose is to cater only for the needs of persons of a particular gender." Those needs included Portmarnock's central purpose of social fraternization, they ruled.
Lawyers representing the club conceded up front that its membership policy discriminated in favor of men, but the Equal Status Act permitted this exception. They noted that women could play the course as visitors on specific days and hours of the week.
One of the dissenting judges, Susan Denham, said her colleagues gave too little weight to the reality that golf was no more a "need" for men than for women, therefore any golf club barring a particular sex as members was breaking the law.
"Portmarnock Golf Club is exactly what its name says: a golf club in Portmarnock. It caters for men and women in different ways," she said, arguing that this was the essence of discrimination.
An executive member of the Women's Council, Therese Murphy, said lawmakers needed to close the loophole. She said golf clubs were venues for power-brokering relationships important to businessmen and women alike.
"A lot more happens in golf clubs than playing golf. It is about networking and camaraderie," she said.
Irish broadcasters RTE interviewed an unidentified Portmarnock club member who welcomed the verdict. The man said he didn't want women on the course because they would slow down the speed of play.
Ireland, a country of 4.2 million, has nearly 1,000 golf courses. Portmarnock is among the most exclusive with about 1,300 members and visitors' fees for an 18-hole round set at euro120 to euro200 ($180 to $300).
The wind-swept links course, founded in 1894, is bounded on three sides by water. Its only permitted female member is President Mary McAleese, Ireland's symbolic head of state.
In the U.S., Georgia's Augusta National also continues to bar women. The National Council of Women's Organizations, which criticized the golf club's men-only membership in 2002, didn't file a lawsuit.