News
Verizon Ending Sponsorship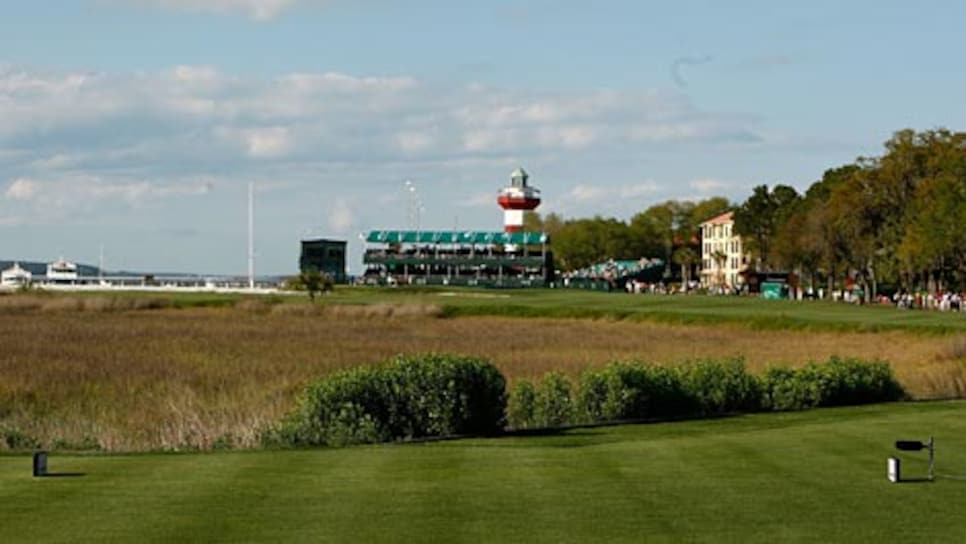 The PGA Tour's Verizon Heritage, which is held at Harbour Town Golf Links, needs a new sponsor after 2010.
GREENVILLE, S.C. (AP) -- The Verizon Heritage, one of the PGA Tour's most popular spring tournaments, is losing its longtime, namesake sponsor after 2010.
Verizon Business' move came less than week after commissioner Tim Finchem discussed the potential loss of PGA Tour marketing partners and tournaments because of continuing problems with the economy.
"It's never good news, but again what makes it tougher, is the economic climate," Steve Wilmot, the Verizon Heritage tournament director, told The Associated Press by phone Tuesday.
Verizon Business, then MCI, first came on as a sponsor at the Hilton Head Island tour stop in 1987. Verizon Business marketing vice president Becky Carr says the company decided to restructure future involvement with the PGA Tour to focus on select events it feels offer more opportunities for development.
Wilmot says the PGA Tour has promised help to find a sponsor for 2011 and beyond. A title sponsorship contributes about $8 million a year to the event, Wilmot estimated.
The Heritage is played at Pete Dye's narrow layout, Harbour Town Golf Links, with its iconic candy-cane striped lighthouse behind the 18th green.
Tour CEO Rick George thanked Verizon for its long association. "We will work closely with the Heritage Classic Foundation in an effort to secure a new title sponsor," he said in a statement.
Wilmot does not expect South Carolina's 40-year-old event to disappear. He says he's gotten strong feedback about the tournament from the PGA Tour and CBS Sports, which broadcasts from Harbour Town each April.
The Heritage, first played in 1969, is as much as part of the springtime golf scene as the Masters, which precedes it each year. Pros have long raved about the relaxed atmosphere and family feel that's a welcome break from the shot-to-shot pressure cooker of Augusta.
Wilmot said as many as 130,000 people attend each year. A study done by Clemson University in 2006 determined the tournament has an $84 million impact on South Carolina.
It is not the first time the Heritage has had financial troubles. The Heritage Classic Foundation, which oversees the event, severed ties with troubled, bankrupt Worldcom in 2002 and went seeking a title sponsor.
Organizers went months looking seeking finances, signing up whoever they could and enticing island leaders to enact a hospitality tax to make up the difference. However, right before the 2003 event started, the Heritage signed the restructed company, rechristened MCI, as its sponsor.
The tournament became the Verizon Heritage in 2006.
Carr of Verizon Business said the company would continue its involvement with the PGA Tour after 2010.
Simon Fraser, Heritage Classic Foundation chairman, was disappointed that Verizon would not continue. But he said "we look forward to working with Verizon for the final year of its commitment and hosting a very successful tournament."
Wilmot was confident that the tournament's respected venue and position on tour would keep it going for some time. He's been at several recent tournament, including last week's Tour Championship, keeping the Harbour Town event out front to potential sponsors.
"We don't like that we have to do this, but it's time to beat the streets," Wilmot said. "Hopefully, we'll have a good outcome."