News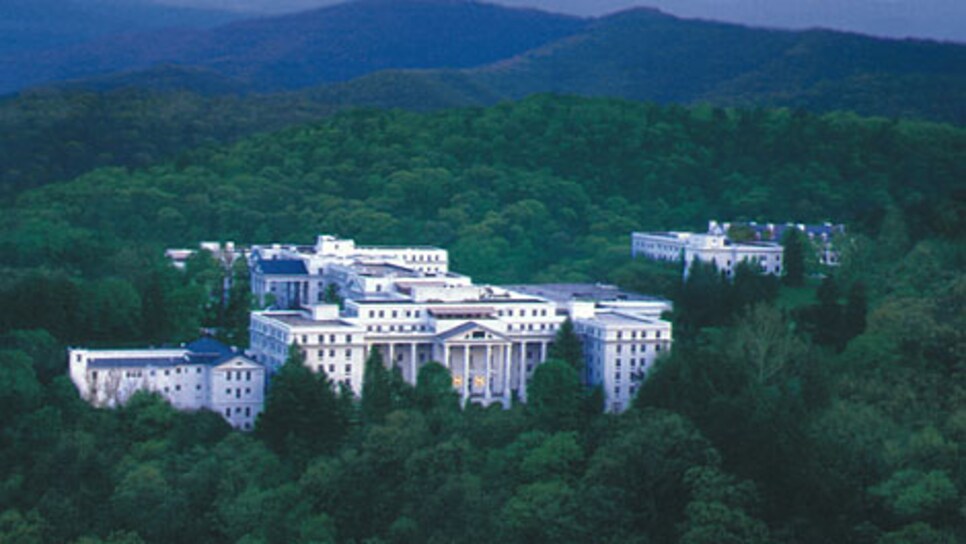 The new Greenbrier Classic will be played next summer, two weeks before the PGA Championship.
A day after announcing the end of its relationship with longtime sponsor Buick, the PGA Tour on Wednesday unveiled a new event to be played next year at the storied Greenbrier resort in White Sulphur Springs, W.Va.
In an announcement made on Wednesday, the tour announced the Greenbrier Classic will be played on the the resort's revamped Old White course July 26-Aug. 1, 2010, two weeks before next year's PGA Championship at Whistling Straits in Kohler, Wisc.
"It is a reality now," says Jim Justice, new Greenbrier owner and local coal tycoon. "But we continue to work through the details."
The official announcement came at the resort in a press conference attended by West Virginia Governor Joe Manchin, Greenbrier's pro-emeritus, Tom Watson, and Justice, who bought the storied resort in May for a combined total of $30 million. PGA Tour official Slugger White was also planning on attending the press conference. White, who is good family friends with Justice going back to their days as teammates on the high school golf team, helped broker the deal between Justice and the tour.
Greenbrier's debut comes as Buick is ending its 51-year sponsorship of the tour, but according to PGA Tour executive vice president Ty Votaw, the relationship between the two parties is only being suspended.
"We wish Buick well and we think they will continue in golf and with the PGA Tour. We will have ongoing discussions. We wouldn't be who we are without them. They have been a phenomenal partner," Votaw said. "The speed with which we replaced the Buick with the Greenbrier I think speaks volumes about the value of the position we have with potential sponsors."
Golf World has learned Justice will get a six-year contract, but he's not guaranteed that same slot in the tour schedule beyond 2010. He is, however, guaranteed a spot in the FedEx Cup series that extends from the start of the season in January to the Tour Championship in September. The Old White Course, originally designed by C.B. Macdonald and Seth Raynor in 1914 and redone in '07 by Lester George, is currently listed at 6,826, but will be lengthened to nearly 7,000 yards before next year's event.
The total purse of the Greenbrier Classic is estimated at $5.8 million in 2010, which is comparable to other tour events. But according to Justice, that number is still being debated. This year's Buick Open purse was $5.1 million and the AT&T National, hosted by Tiger Woods, was $6.2 million.
Justice is considered a savior in White Sulphur Springs. In May he bought the Greenbrier from CSX and then quickly pulled the resort out of bankruptcy, brought back hundreds of furloughed employees, and signed on former NBA star and friend Jerry West as a partner. On August 24th he breaks ground on a new underground casino. Now he lands a PGA Tour event. Not bad for two months of work. It seems this Justice system is a speedy process.