News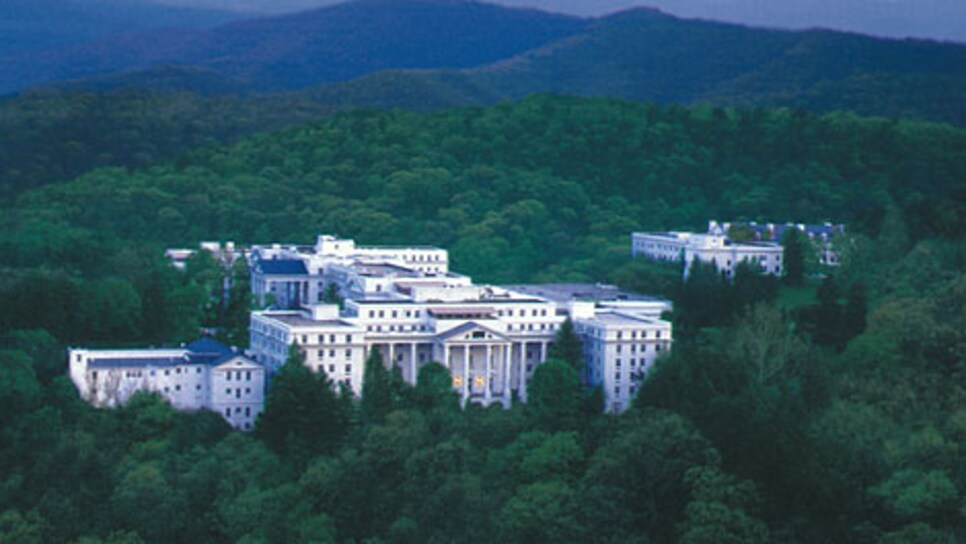 The Greenbrier could find itself hosting a PGA Tour event as early as next year.
With the Buick Open's 51-year run coming to an end last Sunday, the focus has already shifted to the tournament's potential replacement on the PGA Tour schedule.
Reports have a new event at the Greenbrier resort getting the spot, but Jim Justice, 58, the coal tycoon who bought the storied West Virginia resort earlier this year for $30 million, has loftier aspirations: He wants in the playoffs. "Greenbrier has only one level," said Justice. "That level is the best. We want in the FedEx Cup series. We're putting this baby back on the map."
Justice said he expects a call this week from PGA Tour Commissioner Tim Finchem, whose office to this point has declined comment. "There has been speculation about us replacing the Buick, but to be honest I don't know what we're going to get," said Justice. "I want a multi-year event but we're ready to accept anything they put on the table."
Who made the first call -- the tour or the resort? In late May, after the sale of the Greenbrier went through, Justice said he received a call from Slugger White, a PGA Tour rules official, who is a friend and former teammate on Justice's high school golf team. "He said, 'What are you doing?' I told him I was glad he called," said Justice. "I asked him to put me in touch with the tour."
Officials have been to the Greenbrier twice since then. The first time they came out and toured the Greenbrier course, an original 1924 Seth Raynor design that was redone by Jack Nicklaus in 1977 before it hosted the '79 Ryder Cup. It also was the site of the '94 Solheim Cup. Justice says they liked what they saw, but they came back a second time with more officials.
"I told them I was willing to combine some holes from multiple courses if necessary." The Greenbrier has three 18-hole courses including the Old White, an original C.B. Macdonald and Seth Raynor design that was updated in '99 by Bob Cupp.
According to Justice, the tour was content with the Greenbrier course, but after lunch they asked to see Old White before they left. "They came screaming back and said it would be perfect."
Justice says notice from the tour could come any minute. In the meantime, he's breaking ground on a new underground casino on August 24th and it's scheduled to open on April 1st.
And after some time to reflect on his purchase, Justice says he has no regrets. "I'm delighted. To buy all this for $30 million, it has to be the deal of the century. Beyond that, it's a preservation of an icon. I grew up here and the Greenbrier is a treasure to West Virginians. This is the American way. This isn't a stimulus package, this is just a good thing. It's saving a community."