News
Finchem Says PGA Tour May Lose Events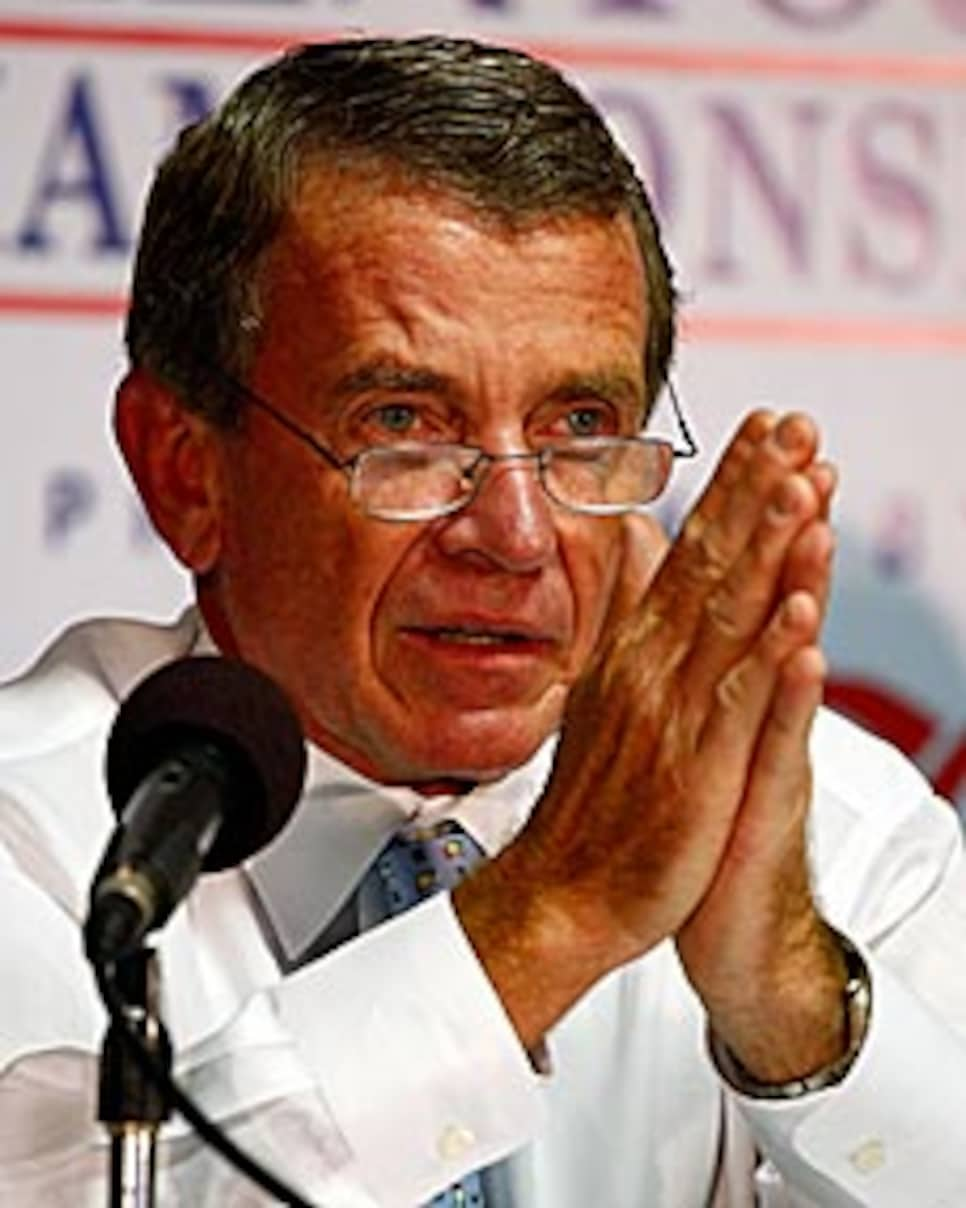 Finchem expects some turnover with sponsors in the coming years, but he remains confident the PGA Tour will find replacements.
ATLANTA (AP) -- Even as the economy shows signs of recovering, PGA Tour commissioner Tim Finchem said Wednesday that shrinking marketing budgets of major companies could lead to the loss of title sponsors, and possibly some tournaments.
The PGA Tour schedule for 2010 is not expected to be finalized until its board meeting the first week of November, and except for some juggling of dates on the West Coast the first two months of the year, it likely will look similar to this year.
The bigger concern is some 10 title sponsor contracts that expire after 2010.
"I suspect it's possible that we could lose a couple more events," Finchem said at the Tour Championship. "I think it's likely that we will lose some title sponsors, and they'll need to be replaced. But thus far, we've been able to handle that."
Even as the recession deepened earlier this year, the tour managed to get contract extensions with title sponsors for two World Golf Championships (Accenture and Bridgestone), New Orleans (Zurich) and Hartford (Travelers). Its biggest success might have been landing SBS as a title sponsor for the season-opening tournament on Maui through 2020.
Still, Finchem said it seemed unlikely the tour could make it to 2011 without losing some title sponsors.
"I just think there are too many companies that have issues, although they all want to stay with us now," he said. "But I think that it's highly unlikely we would go through '11 without some turnover. Now, we don't have a problem with changing sponsors. We don't want to; we like the continuity. It's just that especially in a downturn, it's hard to sell through to already reduced marketing budgets."
The only title sponsor that has said it would not renew after 2010 is FBR, which had the popular Phoenix Open.
The tour lost the Buick Open in Michigan, yet was able to replace it with a new tournament in West Virginia, the Greenbrier Classic. Buick's other tournament, at Torrey Pines, is run by the Century Club in San Diego and is confident it will have a replacement sponsor before it is played the final week of January.
"We will have a good, solid schedule for 2010. We know that," Finchem said. "But I think it's also important to recognize that marketing budgets are still down, and with the underlying economic factors stable but not getting worse, that's good. But it's certainly going to take a while to improve. We can anticipate pressure on marketing budgets at many, many companies as we go into '10 and maybe even '11."