News
Daly Struggles, But Smith Sees the Light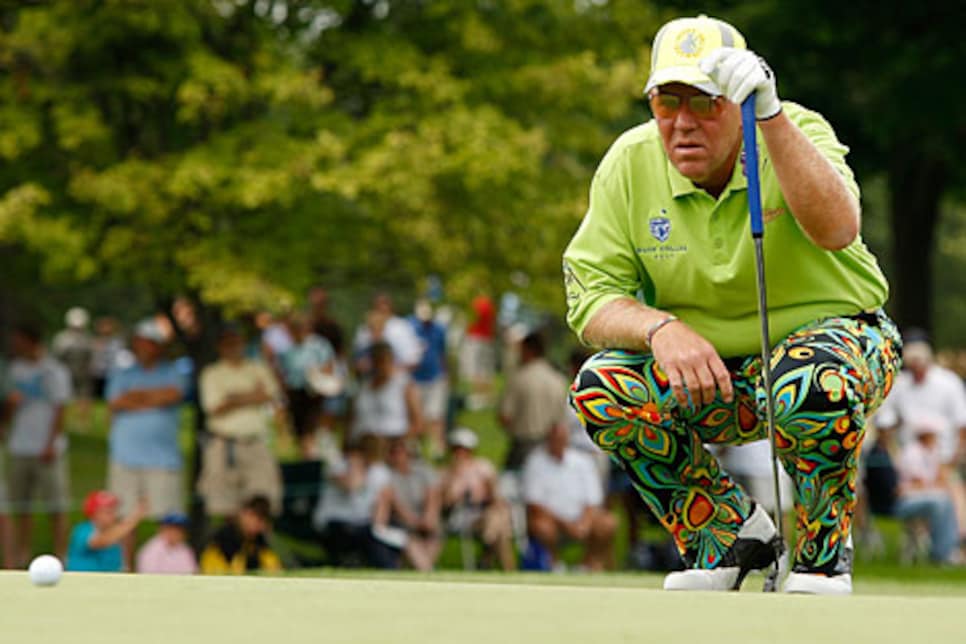 Daly had no feel on the greens, taking 34 putts during his second-round 88.
If it is difficult for instructors to watch their players struggle, Rick Smith had the hardest two days of his teaching life at the Buick Open.
With Smith walking every step, Daly played the first eight holes of his second round in one under, then three-putted for double bogey on his ninth hole, Warwick Hills' 18th. Coming around to No. 1, Daly hit his tee shot out-of-bounds to the left, then followed with a second tee shot in the same place. After missing the green and three-putting, he walked off with a 10. A bogey, two triples and a double later, Daly signed for an 88—his highest score in a non-major on the PGA Tour.
The emotional fallout was immediate—Daly said he had no feeling in his hands and was contemplating retiring. His reputation for quitting on rounds—he famously whacked a putt while it was still moving on his way to an 83 at the 1999 U.S. Open—also gained even more traction.
"First of all, I just talked to him and we're going to the PGA," said Smith, who has been working with Daly since last winter while he was suspended from the tour for six months. "That doesn't sound like quitting to me. He's frustrated. The problem is, he's lost all this weight, and it's nice to weigh less, but he doesn't feel very good."
Daly had surgery in February to tie off part of his stomach to reduce the amount of food he could eat. He has lost almost 90 pounds, and now weighs 200—less than he did when he won the PGA Championship at Crooked Stick in 1991. "He's losing the weight, but he hasn't learned to eat right yet," said Smith. "The doctors tell him he needs 80 or 90 grams of protein a day, and he's getting 10. He's edgy from all the nicotine and caffeine, and he's making bad decisions because his brain is disconnected from his body."
Diet challenges are one part of the problem. Daly is also dealing with putting issues that radiate pressure to other parts of his game. "We did a few things with his swing, and he's striking it great, but the big thing for John is getting his nerve back with the putter," said Smith. "He's arcing the putter way too much, and opening and closing the face. When you play a lot and practice a lot and have a lot of nerve, you can get away with that. We've got to find a way to get his hands to cooperate. He just doesn't know what to feel."
But Smith is optimistic. "John picks up things so quick, and with his talent he could realistically be in the press room after the first round of the PGA if he can get the nutrition part right," he said.