News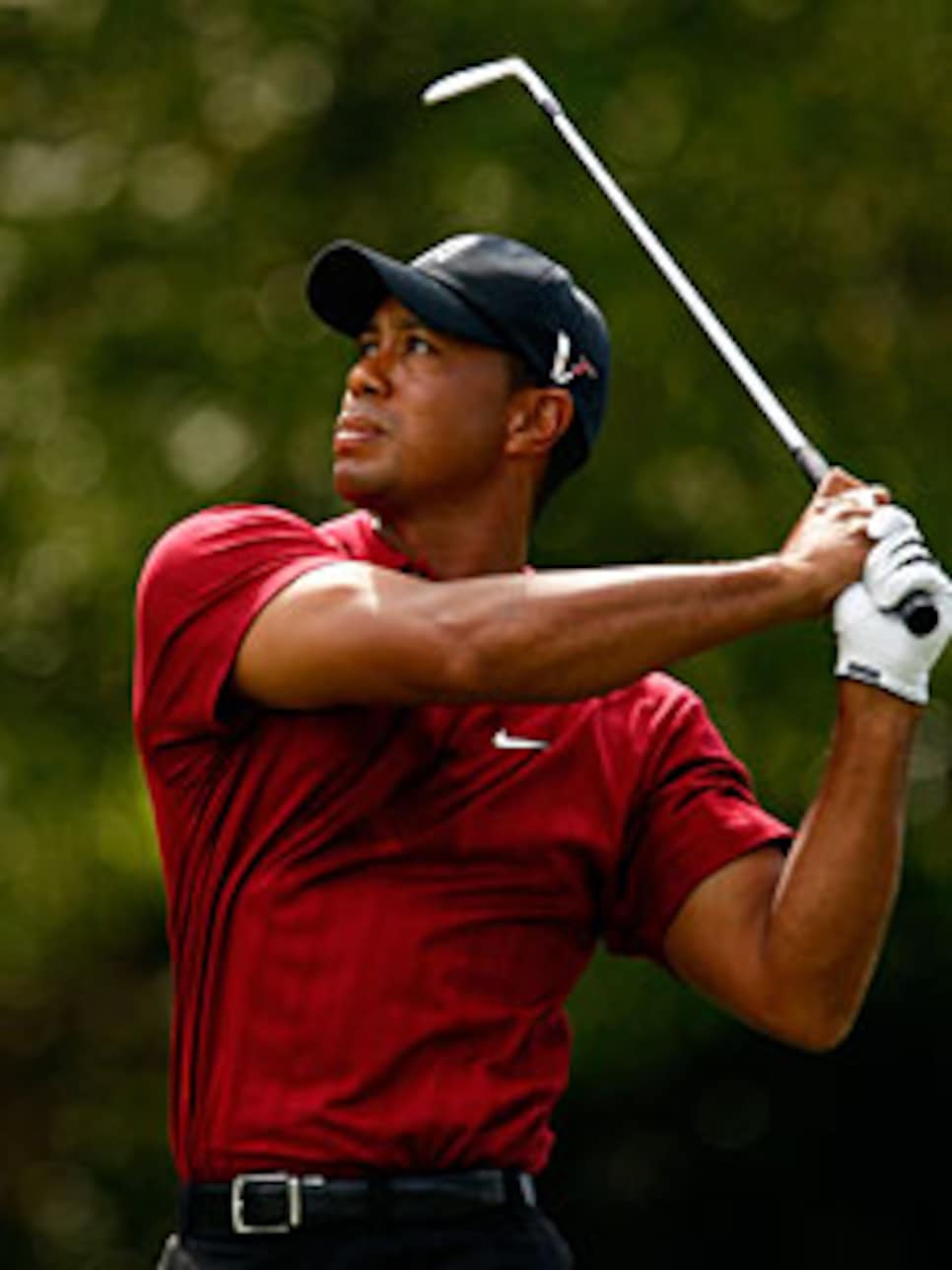 The PGA Tour still has an epilogue—the Fall Series—before its first decade in the 21st century is officially over, but the big tent came down with Phil Mickelson's victory over Tiger Woods at the Tour Championship. The season ends earlier and more lucratively now than 10 years ago, thanks to the FedEx Cup. There was justice that Woods pocketed the $10 million bonus, because in this decade, even when he wasn't winning, he often was still the story.
Looking back on the last 10 years, it's not as if players not named Tiger didn't have their chances. Seven of the decade's seasons ranked among the most bountiful in PGA Tour history for first-time winners. Getting beyond that first victory, however, proved difficult for many. Even for those who did—to use the irritating cliché of their time—taking their game to the next level was tough.
Sergio Garcia turned 20 Jan. 9, 2000. He will turn 30 early next year having gone through his 20s without winning a major, something most truly great players—with the notable exception of Ben Hogan—have done. Adam Scott, six months older than Garcia, ends this decade in a miserable competitive funk that is hard to explain. The cadre of pros who 40 years ago might have been dubbed "the young lions" sometimes seemed like meek kittens.
One reason it was hard to break through was that a number of players refused to exit the stage. From Vijay Singh (who won 22 times after his 40th birthday), elongating his career even more than Sam Snead, to Kenny Perry (who won 11 times since turning 40), middle age did not mean middling play. Craig Stadler and Fred Funk both won past 50. Two months shy of 60, Tom Watson nearly trumped them all in the 2009 British Open.
The staying power is a testament to both fitness and guile, along with technological advances in clubs and balls that allow players to cheat father time. Snead must have lamented not so much the heavyweight purses he missed out on, but the lightweight graphite shafts that have kept clubhead speeds from receding with hairlines.
Mickelson turns 40 next year, and Lefty might be another player who doesn't slow down, with time to add to his major total (three) and overall victories. His win at East Lake gave him three titles in 2009—even though his season was interrupted by the illnesses of his wife and mother—and improved him to 12th on the PGA Tour career victory list with 37. Mickelson's career comes up short only when measured against Woods.
Tiger had the most wins on tour every year of the decade except during Singh's career season of 2004, when the Fijian bagged nine titles. Woods won 56 PGA Tour events from 2000-2009, including 12 of the 40 major championships contested, which is the golf equivalent of batting .450 for a season in the major leagues.
Of active players, besides Woods and Mickelson, only Singh (34), Davis Love III (20) and Ernie Els (16) are ranked in the top 50 in all-time PGA Tour wins. This speaks not only to how thoroughly Woods has dominated his business but also to the sport's increasing globalization—Garcia has seven PGA Tour titles and 11 international victories, and Padraig Harrington has five and 16, respectively.
More international players seem likely to play in America over the next decade, when a number of other things are bound to happen. Johnny McDermott, the first great American pro, still is the youngest winner of a tour event (19 years, 10 months when he won the 1911 U.S. Open). It would be a shock if someone younger doesn't win. Snead's mark as the oldest tour winner (52 years, 10 months and 8 days, in the 1965 Greater Greensboro Open) figures to fall also. Ditto for Snead's record of eight wins at the GGO, the most in a single event. Woods has won the WGC-Bridgestone Invitational seven times. If Woods is going to break Jack Nicklaus' record of 18 professional majors and Snead's mark of 82 career victories, it likely will happen in the next 10 years.
Every decade has its identity. On the PGA Tour the one just ending is dressed in red and black but might as well be clad in yellow. Everyone else is in the same place they were 10 years ago, in the chase pack, going uphill, and the odds don't look good that the man they're pursuing will tire before they do.