News
Year Of Loss Isn't A Lost Year For Roberts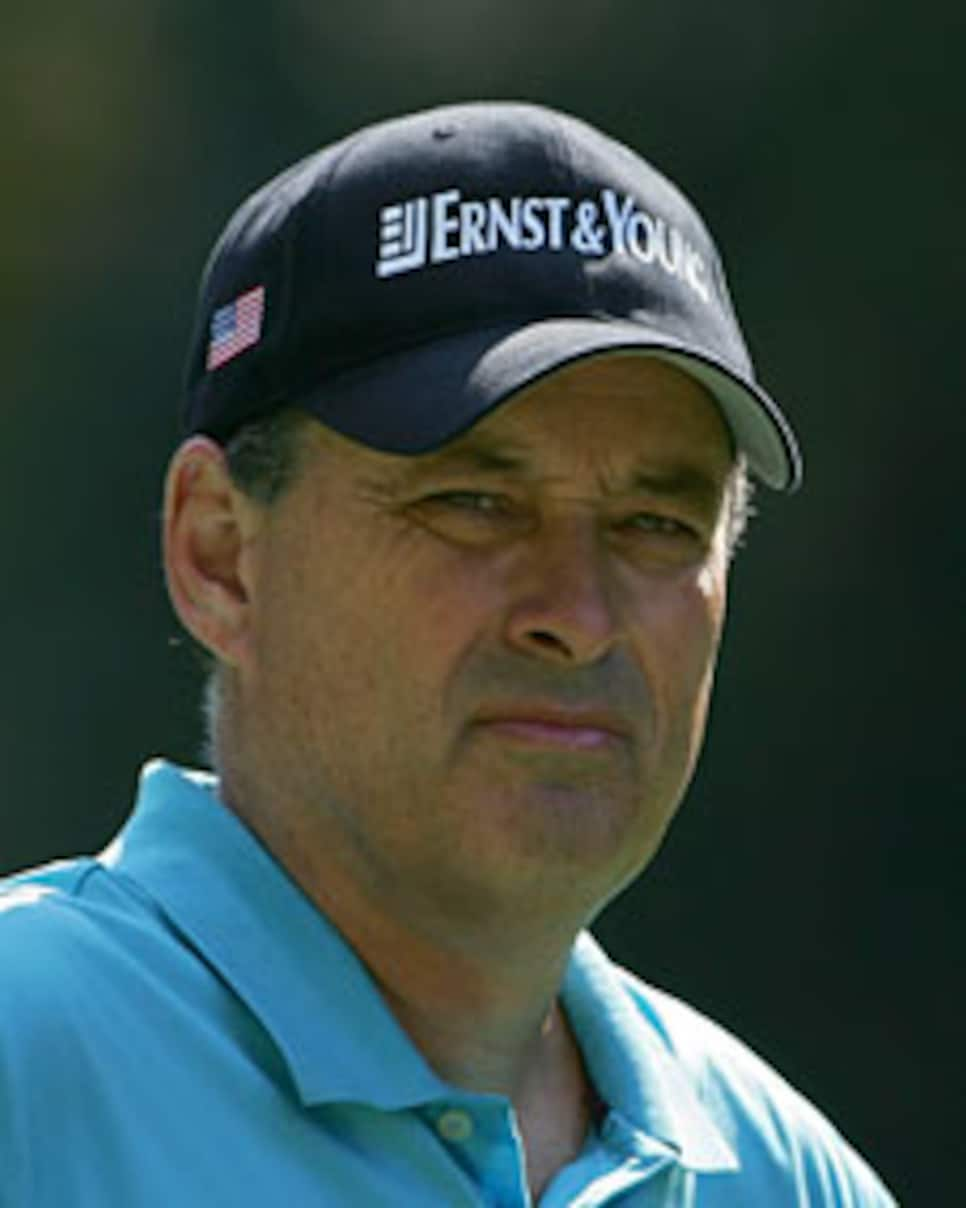 Loren Roberts captured the Charles Schwab Cup season-long points title.
Tour pros and club pros can have as little in common these days as Rush Limbaugh and Keith Olbermann, but it wasn't always that way. They used to be one and the same, and even after the touring types evolved into a species that didn't have to sell sweaters or knit together a 26-handicapper's swing, many spent time in a shop before getting to the show.
Loren Roberts is one those guys who worked his way from behind a cash register to in front of a gallery, a golfer who needed a couple of shots at Q school before getting to the PGA Tour and staying there, a man whose dad, Hugh, set an example by working hard and loving his work. "He worked for the U.S. Postal Service for 36 years," Roberts said. "He loved being a mailman, absolutely loved seeing all the people on his route. Even got to know the dogs. He knew which ones would bite you and which ones wouldn't."
When he wasn't delivering mail, Hugh Roberts was a passionate but decidedly average golfer. After Loren got on tour, his father liked to venture out to watch his son with a few buddies from Morro Bay municipal course on the central California coast, where Loren once manned the shop. One time Hugh left his friends back home to travel the tour with his son.
"We roomed together for a month," Loren said. "After the first week it was clear he had a real snoring problem. He wouldn't get another room, though. He had the audacity to buy me earplugs. I'd get in the room ahead of him and try to get to sleep real quick."
Hugh Roberts died May 29 at 92, two months after Loren's mother-in-law, Joyce Johnson, passed away at 81. Roberts took the longest break from competition he ever had to sort out his feelings and his game, which, despite a victory early in 2009 at the ACE Group Classic, hadn't been sharp. "We needed to re-group," said Loren's wife, Kimberly. "We stayed home, then went to Florida for a week. It seemed to help things. We didn't expect a whole lot the rest of the year because there has been a lot of sadness, but some good things ended up happening."
That was abundantly clear as another Champions Tour season came to a close at Sonoma (Calif.) GC as Roberts won the season-long Charles Schwab Cup points competition and $1 million annuity for a second time. Roberts entered the week leading Fred Funk and Bernhard Langer, but gave his challengers some hope with a ragged 70-73 start. "The first two days he seemed like he was under pressure to play well. I've seen him get like that before," said Graeme Courts, who has caddied for Roberts since 2002. "But on the weekend he played some of the best golf you could hope for."
After a long practice session Friday afternoon, Roberts regained the form that had helped him win the Senior British Open and Boeing Classic this summer and rack up points in the senior majors in a way that Langer -- who won four events in the first half of the season to build a lead in the Schwab Cup -- could not. The 54-year-old closed with consecutive 66s to finish T-6 and beat John Cook, who won the tournament going away, by 319 points.
Roberts, who won the Cup in 2007, had been in position to win it in 2006 but three-putted the 72nd hole to hand it to Haas. He did not want a re-run. "You just hate to get to the end and have a bad week and blow it," Roberts said. "It's like having a tournament stretched out over 10 months. To be able to come back and win it essentially with two-thirds of a season, was remarkable to me."
Remarkable is not a bad word for Roberts' career. He didn't win his first PGA Tour event until he was 38 and claimed his eighth when he was 47. He has contributed generously to junior golf, among other causes, in his adopted hometown of Memphis, where he frequents practice tees in the summer offering impromptu lessons to youngsters. With his 2009 Schwab winnings, Roberts may help fund high school golf programs being dropped in Sacramento, Calif., after meeting three of the players at Sonoma.
"If I can help a kid, that makes me feel good," Roberts said. "I just like being around golf. It's not the size of [Ben] Crenshaw's, but I have a small library. I like to look at golf holes, and the Golf Channel is on at my house. I'm usually not swinging [a club] in the house. My wife would kill me -- she's got too many antiques."