News
This Golf Season Needs A Wake-Up Call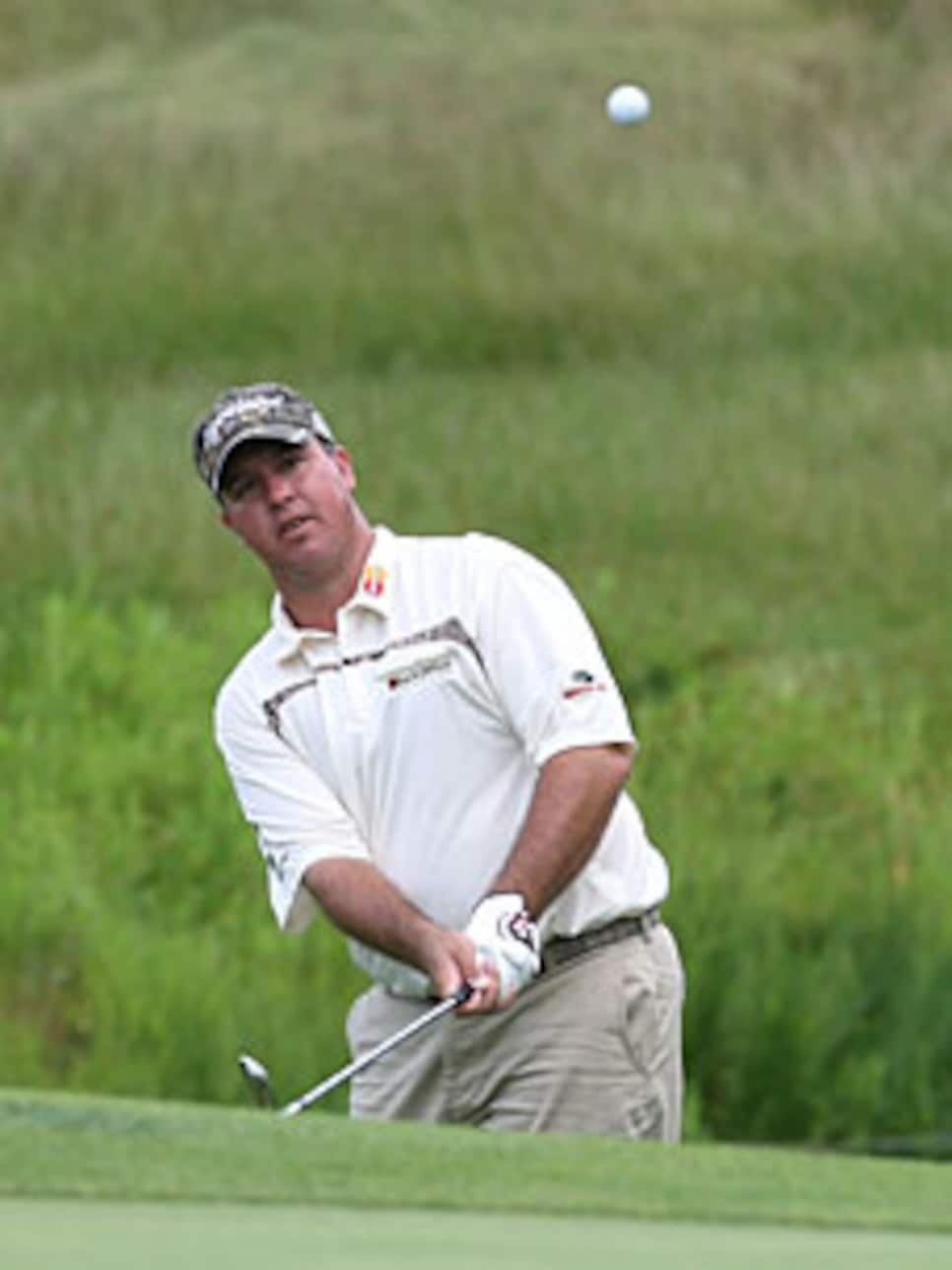 Boo Weekley's play typifies what's shaping up to be one of the most uninspiring PGA Tour seasons in a long time.
Never mind the dismal television ratings and wobbly title sponsorships. Forget for a moment, if you haven't already, the unsteady hands guiding the LPGA. Pro golf is in a slump, as flat competitively as it is economically, and with half of 2009 in the books, we're looking at one of the most lethargic, uninspiring, memory-challenged years in the game's modern era.
Go ahead, call me negative. I would say the same about the biggest storylines of the last six months.
Tiger's return from knee surgery: He gave us the finish of all finishes at Bay Hill and a flash of his standard-issue greatness at the Memorial, but something has been missing, and it isn't just a 15th major title. Instead of slamming doors shut on Sundays, Woods has squandered some opportunities, most recently at Bethpage. He may win five times this summer, but right now, Eldrick Almighty appears to be somewhat human. If that isn't news, nothing is.
Amy Mickelson is diagnosed with breast cancer: Such a good person, such a despicable health issue. That about covers it.
Major malfunctions: Angel Cabrera wins the Masters on a miraculous carom off a tree and Kenny Perry's meltdown. Lucas Glover wins the U.S. Open after dual fairy-tale endings capsize on the 71st hole. Phil Mickelson's vaunted short game costs him the title he so desperately wants and crushes the win-one-for-the-wife buzz. David Duval's incredible run goes awry on a five-footer that tumbles halfway into the hole, then leaps out.
Young guns and false starts: Anthony Kim follows his breakthrough 2008 with a T-2 at Kapalua, then goes five months (and counting) without a top-10. He has company in Camilo Villegas, who hasn't contended all year. Sergio Garcia's T-10 at Bethpage is his best finish in '09. Not for nothing, but has anyone seen Adam Scott lately?
Boo Weekley has gone stone-cold, which wouldn't hurt so much if folk heroes grew on trees. Double-major man Padraig Harrington changed his swing, and in the process, dramatically altered his career path—a T-11 is the best he has managed in 13 PGA Tour events. Longtime stars Ernie Els and Vijay Singh have done nothing to suggest they'll be returning to prime form antyime soon. Singh's T-51 in Hartford droppd him from 67th to 71st on the FedEx Cup standings.
Turning to another performance barometer, Paul Casey is third on the World Ranking despite one victory in 83 U.S. starts, which is hardly an indictment of Casey or the mathematical formula, but all the guys loitering behind him.
It's a tough game, but somebody has to play it, and it's fair to say that a fair number of household names aren't playing it very well. So let's rewind the tape to the spring of 2008. Trevor Immelman, another player with his finger on the mute button, won a boring Masters, but the year got itself going when Garcia notched the biggest triumph of his semi-charmed life at the Players. From there, it was mostly fun and games, even without Woods, who claimed the U.S. Open without the aid of crutches, then left us for surgery, with lots of big trophies in his wake.
Greg Norman made last summer's British Open, although his impossible dream ultimately was buried by a predictable result. Harrington played outrageously good golf down the stretch to win the last two majors. Sergio parked himself on every leader board that mattered for two months, and though he won nothing, it was interesting. Singh and Villegas headlined throughout the FedEx Cup playoffs, which were butchered by the guys in the board room, not anyone in the locker room.
America's Ryder Cup victory brought the year to a captivating, exhilarating conclusion. Who needs Woods when you've got Weekley striping 4-irons to 10 feet and mauling every Euro who dared to get close? Valhalla was a fist-pump party thrown at the right time and in the right place, in the solar plexus of a nation that was just beginning to realize that its financial status was full of sucker pins and blind hazards.
We're still trying to dig out, and eventually we will. This being the Year of the Ox—so says the Chinese calendar—it would not bother me in the slightest if 2009 started pulling its weight.