News
Quieting The Noise The Task For Tiger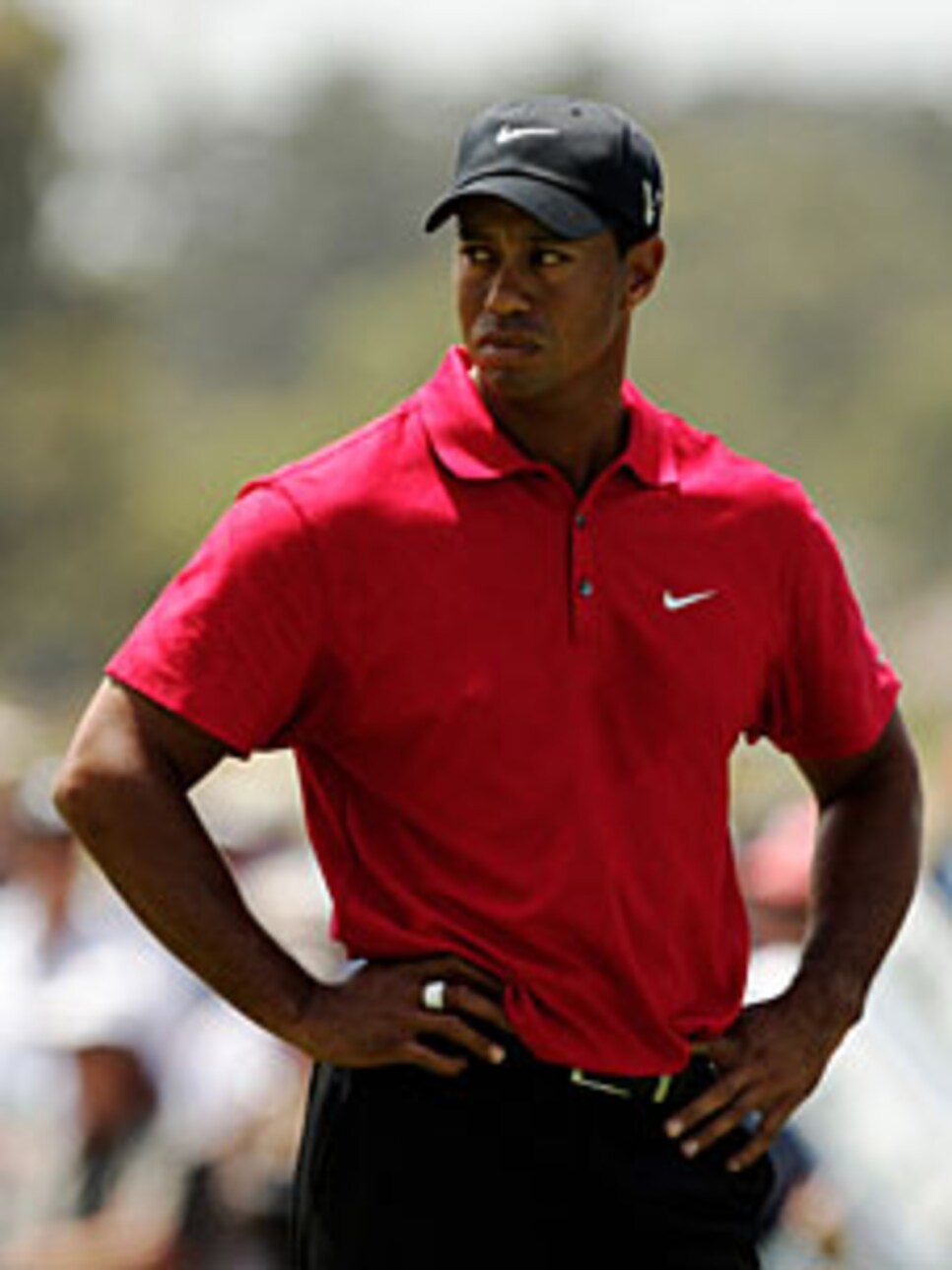 There has always been something almost beyond belief about Tiger Woods, but the incredulity, until recently, had been limited to how well he played golf. No shot was too difficult, no expectation too burdensome, no record too elusive. Earlier this year, when his biggest distraction was an ill-timed camera shutter, Woods spoke of his pursuit of knocking down the golf dominoes that matter most. "I still have a lot more years ahead of me," he said, "and you just keep playing."
But now he will not just keep playing, not for the time being, not until he tries to repair the damage to his family wrought by his acknowledged infidelity -- a precipitous fall deepened by our appetite for the salacious but begun by Woods alone. This will be tougher to come back from than a badly torn ACL.
When Woods returns to competition, whether in three months or in a year, keeping his head down while so much is out in the open won't be easy, but one would be a fool to think he will not be able to do it. It would be equally foolish, though, to believe what Woods has gone through -- and will go through -- might not affect his game. Whatever refuge he finds inside the thin nylon ropes that define the stages that are home to his virtuosity will be mitigated by the punctures to the mystique that has deflated like a cheap basketball since that long Thanksgiving weekend.
While there undoubtedly will be some sympathy from Woods' peers -- and gratitude from those whose misdeeds haven't been exposed in the media vortex -- there also figures to be a competitive bounce among rivals who, along with everybody else, have gotten a revealing look behind the curtain.
The fame Woods tried to keep at bay even while it made him rich exploded exponentially in dark ways he could not imagine. Woods has gone from being almost universally respected and admired for his golf skills to being scrutinized and parodied for his failings with a fervor usually reserved for iconic figures in the broader culture. Less than a year ago, Woods was speaking at the Lincoln Memorial on behalf of the incoming president.
If those trying to beat Woods thought he was a golf machine before, they know he is all too human now, as fragile as the next guy, a vulnerability that, in golf terms, had begun to be revealed in 2009 before the firestorm. Woods still grinded away with his usual grit of a wrangler, giving himself chances to win the Masters and U.S. Open despite mediocre putting, but he missed the cut at the British Open. At the PGA Championship it was Y.E. Yang who struck a Woodsian shot at the 72nd hole while Tiger had to deal for the first time with failing to capitalize on a 54-hole lead at a major and went winless in Grand Slam events for the first time since 2004.
The confluence of what happened off the course in 2009 and what didn't happen on it could morph into a perfect storm that diminishes Woods' golf, whenever he goes back to work. Woods, though, is a cold-blooded competitor, and his ilk have tended to do OK at their jobs amid personal strife. Pete Rose's National League-record hitting streak of 44 games in 1978 began shortly after he fathered a child with a mistress. Michael Jordan won his second and third NBA titles with the Chicago Bulls in 1992-93 while embroiled in a gambling controversy.
Woods has been as unflappable in his sport as his friend Jordan was in his, but this chapter is going to test Tiger as he hasn't been tested before, in ways a physical injury did not. How will he deal with it if he gets heckled during play? If reporters' questions are unrelenting? Will his ultra-premium focus reappear? He knows golf history -- that Seve Ballesteros won his last major when he was only 31, Tom Watson at 33, Arnold Palmer at 34. Woods turns 34 on Dec. 30. Even after a break -- even if it turns out to be an extended hiatus -- do recent events exacerbate the fatigue of being Tiger Woods, of carrying the weight of a sport, of achieving at an unfathomable clip since before he had a driver's license?
Whatever Tiger is in golf years, he has aged in the last month without executing an impossible recovery shot, without having to make a six-footer that breaks two ways. Woods has been the best at producing a quiet mind at the loudest moments. If he is able to summon the silence after this coarse cacophony, the mess he created, it will be his most hard-earned win yet.