News
Playoff in 1931 Was Extra, Extra Special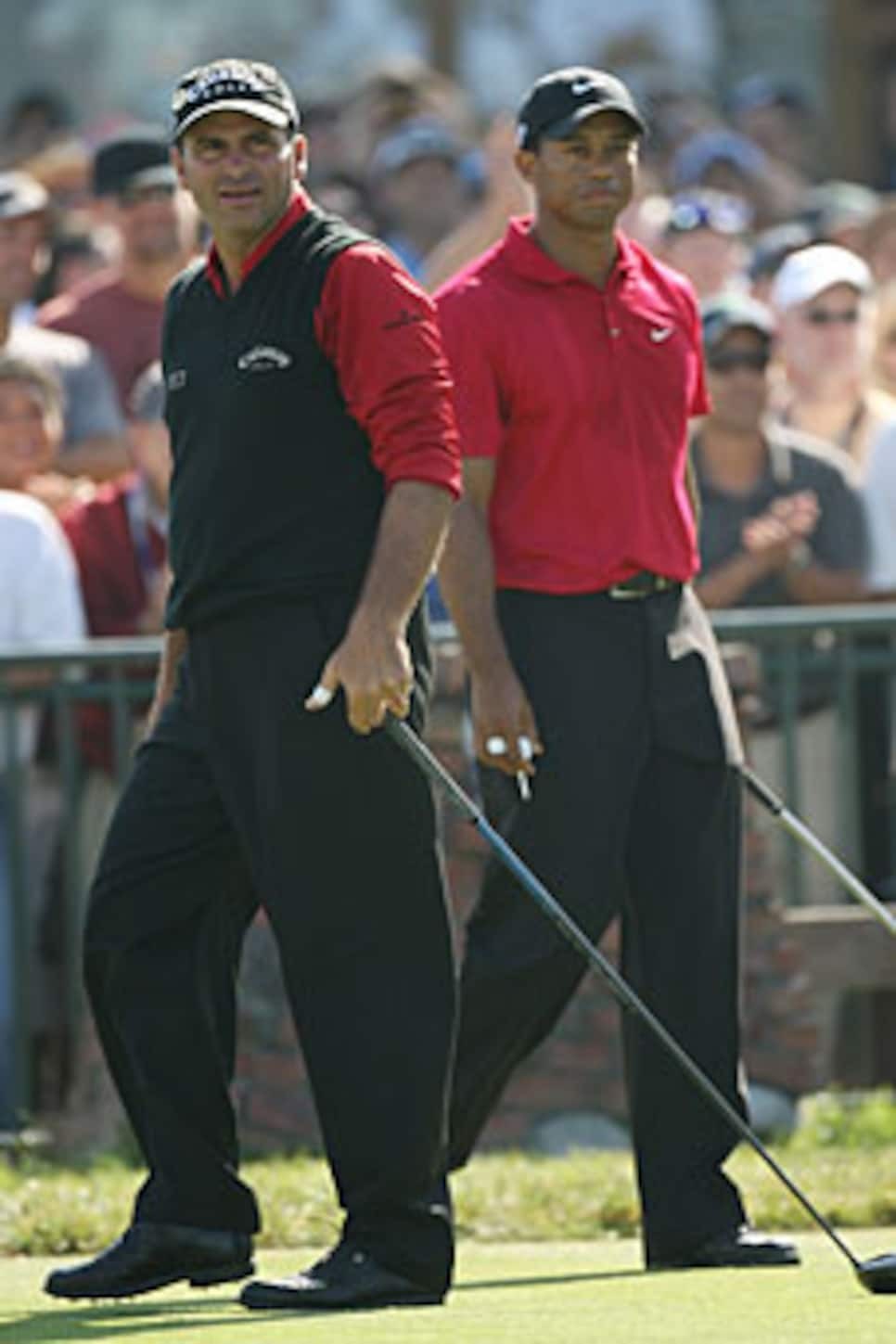 Compared to what Billy Burke and George Von Elm endured at Inverness Club in Toledo during the 1931 U.S. Open, Woods and Mediate had it easy.
OK, Tiger Woods was playing on a broken leg and Rocco Mediate was the likable underdog out of central casting. Their playoff at the 2008 U.S. Open lasted 19 holes and was great stuff. But compared to what Billy Burke and George Von Elm endured at Inverness Club in Toledo during the 1931 U.S. Open, Woods and Mediate had it easy. Bigger names have played better golf to win the Open, but no one has worked harder than Burke. No one ever will.
Expectations weren't high for the 1931 national championship. Not only had gallery and press darling Bobby Jones retired after winning the 1930 Grand Slam, but golfers hoping to supplant him were burdened by having to use a new larger and lighter ball (1.68 inches in diameter, 1.55 ounces) the USGA had mandated that season to make the sport more challenging. The "balloon ball" didn't carry as far, was hard to control in the wind and difficult to putt with.
But instead of a disappointing week, golf got something historic, if odd—the only 72-playoff in U.S. Open history, what Grantland Rice, in a bit of deadline hyperbole, called "the most sensational open ever played in the 500-year history of golf."
The protagonists were compelling and talented characters. Burke, the son of Polish immigrants who was born William John Burkowski in Naugatuck, Conn., in 1902, caddied and learned the game quickly, earning the nickname "The Boy Marvel" despite having lost his ring finger and part of the little finger on his left hand in an accident at an iron foundry where he worked. Victory in the 1923 Connecticut State Amateur set Burke on his way in the working-class footsteps of Gene Sarazen.
Von Elm, born in Salt Lake City in 1901, was perhaps the second best amateur of the 1920s, behind Jones, to whom he lost in the '24 and '25 U.S. Amateurs. Von Elm got revenge in 1926 at Baltusrol GC when he beat Jones 2 and 1, becoming the first golfer from west of the Mississippi to win the title and the first to top Jones after previously losing to him. A Philadelphia paper described Von Elm as "a deep-shouldered, thick-wristed, grim man, tight-lipped, great-hearted, who neither gives nor asks quarter." Von Elm's grit was shown during the second round of the '30 U.S. Amateur, when he lost in 28 holes to Maurice McCarthy, still a championship record.
A year later in the U.S. Open, having given up his amateur status to play as a "businessman golfer," Von Elm made a 10-foot birdie on the 72nd hole to tie Burke at eight-over 292. It was a week of searing heat, and Inverness was a brute—Golf Illustrated said the fairways were the narrowest ever seen in the Open.
The course's difficulty contributed to the see-saw nature of the playoff. "First one would be in the lead, then the other," Golfers Magazine reported, "Von Elm bursting into a spurt of birdies when he needed them, but never being able to unnerve the easygoing Billy." There were 14 two-stroke swings and 25 lead changes in the playoff, which went to a second day when Von Elm birdied the 36th hole to pull even.
Burke started the third extra round miserably and dropped three behind after two holes. By the end of that round he only trailed by one. Burke assumed the lead through nine holes of the fourth round and enjoyed a two-shot cushion going to the last hole. An inconsequential three-putt bogey while newsreel cameras whirred accounted for the final playoff tally: Burke 149-148—297, Von Elm 149-149—298.
Having arrived at Inverness fresh off 72 holes of Ryder Cup qualifying and 72 more in the June 26-27 matches, Burke played 288 holes in 16 days. "Never in my career, and I believe that goes for George, too, have I played under such a terrific nerve strain," Burke wrote of the U.S. Open in The New York Times. The first U.S. Open champion to use steel shafts, Burke was honored by The Lions Club when he returned home to Greenwich, Conn., with a silver cigarette case, although it was cigars—four a round by his count—he smoked at the Open.
Golf Illustrated predicted great things for Burke. "It would rather seem that we have with us not a meteorite but a new star who is destined long to shine." Burke lost in the semis of the '31 PGA Championship. In his Open title defense Burke was T-7, as well as T-6 in '34. He also had top-three finishes in the 1934 and 1939 Masters.
Burke, who died at 69 in 1972, didn't become a star but finished his career with 11 PGA Tour victories. His biggest was a triumph that will forever stand alone.