News
Ogilvy Hopes Woods Speaks Before Playing Golf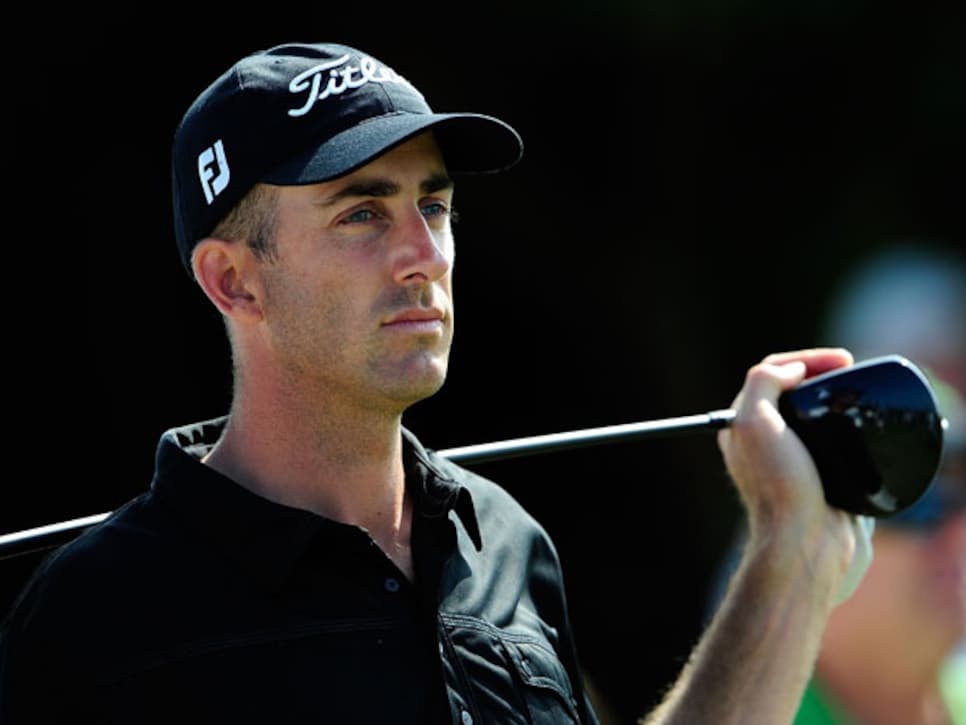 Geoff Ogilvy hopes Tiger Woods will address the media away from the course before his return to golf.
ABU DHABI, United Arab Emirates (AP) -- Former U.S. Open champion Geoff Ogilvy is hoping Tiger Woods will speak in public away from the course before playing in a pro golf event.
Ogilvy, one of the eight players ranked in the top 20 who are competing at this week's Abu Dhabi Championship, said Wednesday that the attention surrounding Woods at a tournament would be distracting to the other players.
"I think he should come out away from the golf course," the Australian said. "I think that would be the best thing for him and for every other player and for the tournament. I don't believe a lot of tournaments want all the tabloid media floating around."
Woods has not spoken in public since he crashed his car in late November. Since then, he has admitted to infidelities on his Web site and taken an indefinite leave from golf.
"The first press conference he does is going to be the crazy one, isn't it?" said Ogilvy, who won the SBS Championship in Hawaii this month. "A lot people who have been afraid to ask questions for the past 10 or 12 years won't be quite as hesitant to ask questions as they used to be. And he's going to have to answer questions."
When Woods does return to the PGA Tour, Ogilvy said the American will get back to his best.
"Tiger has always impressed when he had had lots going on around him with expectation, pressure and crazy stuff," said Ogilvy, who won the 2006 U.S. Open at Winged Foot.
At this week's tournament, two-time champion Paul Casey said he would struggle to win a third title in Abu Dhabi because he is still hindered by a rib injury from the British Open Championship in July.
"I am still unable to swing a club like I was at this time when I won here last year," Casey said. "I can't get full turned all the way in the backswing and I haven't quite got the extension through the ball."
Lee Westwood, Henrik Stenson and Rory McIlroy are also in the field.
But without Woods on the course, many believe winning a tournament doesn't mean as much. Ogilvy doesn't agree.
"It's not a hollow victory when you win when he is not there," Ogilvy said. "But it's a lot better when you win when he is there."