News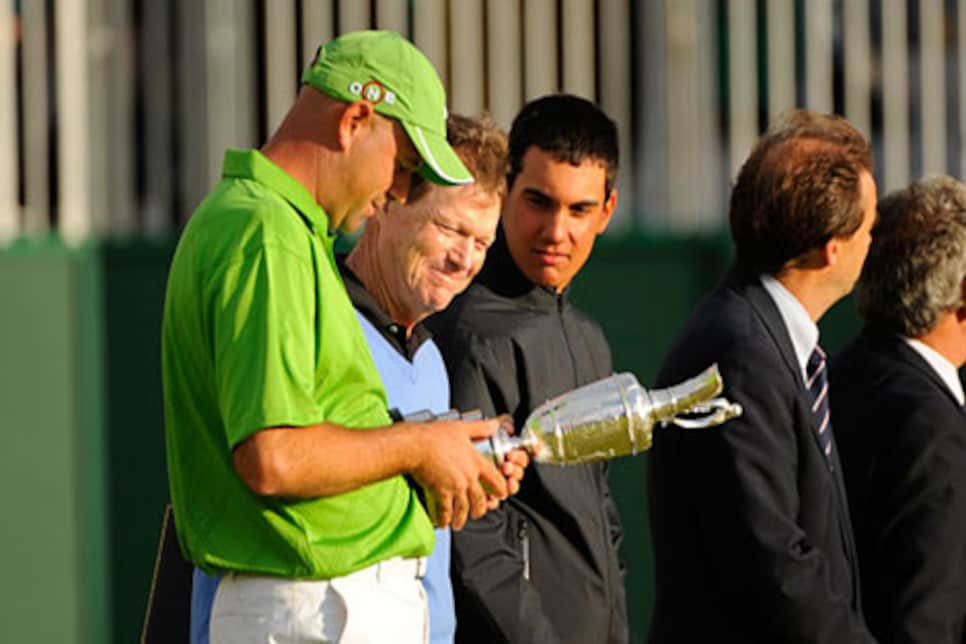 Stewart Cink's playoff win over Tom Watson at the British Open added to the theme of 2009 being the year of the spoilers.
In a golf year of enduring feats and perishable tweets, there was much to talk about and a lot of folks doing the talking.
Rotten economy, check. A commissioner on the hot seat, got it. Tiger back as good as new, well sort of. Majors were like mazes. One, the soggy U.S. Open, didn't seem like it would ever end.
Another, the stunning British Open, we didn't want to end because we couldn't believe what we were seeing. A man from Kansas City, women from South Korea -- there were lots of winning figures in 2009, sometimes even when they lost.