News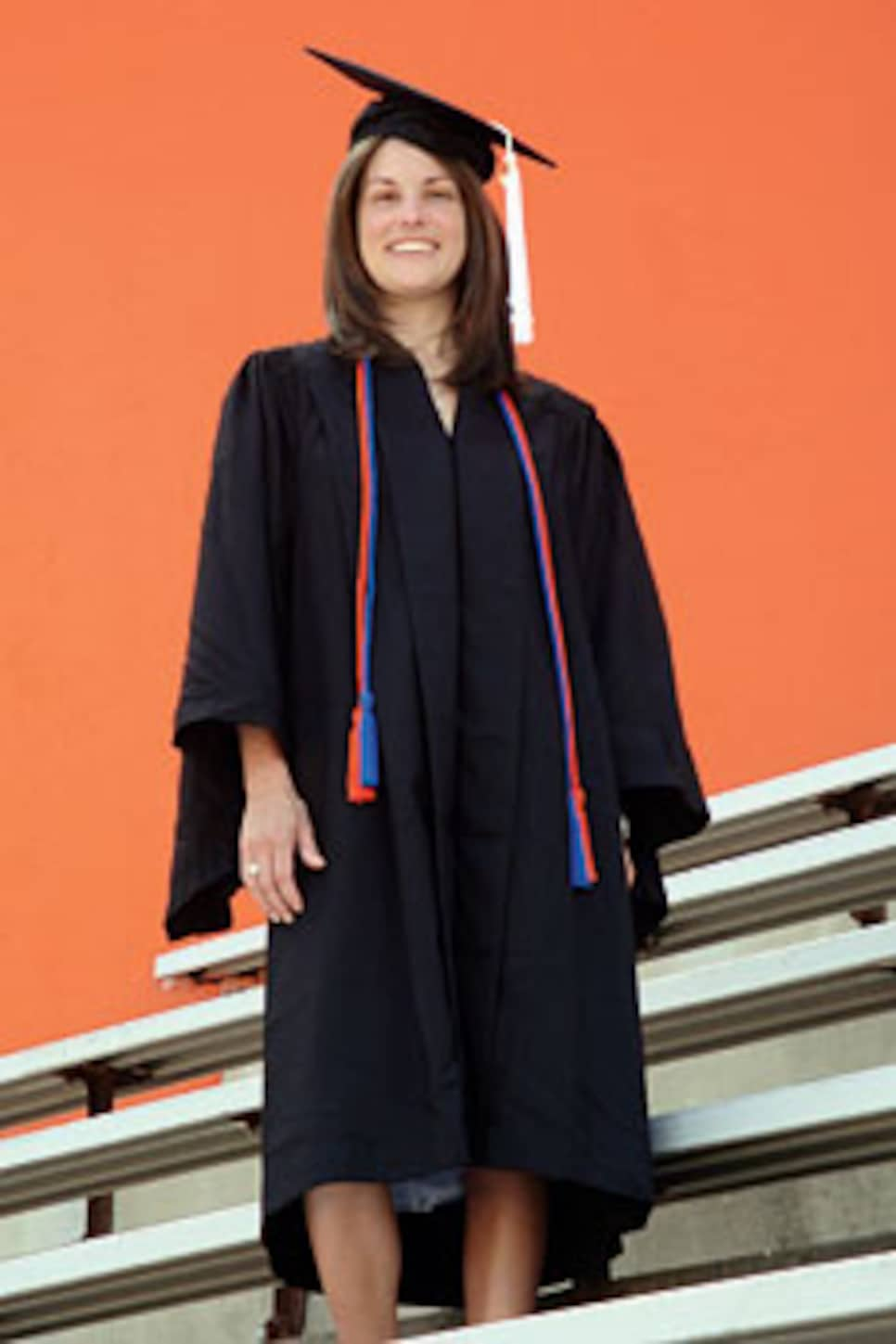 Code's inspiring work included earning her degree from Florida in August despite her battle with CF.
Photo courtesy of Code family.
It has been six years since Mallory Code signed her scorecard after a round of golf, at a college tournament in Alabama, the only event her health would permit her to play after earning a scholarship to Florida. Her junior career would have been noteworthy for anyone, but the fact that she became one of America's best girl golfers -- as well as being an accomplished dancer, pianist and student -- despite the burden of cystic fibrosis and diabetes, was remarkable.
"Her game would be in really good shape, then she would be in the hospital for a couple of weeks and have to get her strength back and start all over," remembered her father, Brian. "She was constantly taking five steps forward and four steps backward."
Still, Code won four American Junior Golf Association titles, including the 2000 AJGA Rolex Tournament of Champions, and competed in five U.S. Girls' Juniors and two U.S. Women's Amateurs. She was only 5-foot-3 but possessed a great short game. "She played something like 12 competitive rounds in a row where she had at least one chip-in," said Brian. "She could hit five greens and shoot 72."
It was Mallory's spirit, not her scores, that most frequently was recalled following her death at age 25 from complications of CF Nov. 9 in her native Tampa, Fla. "There were times when she had to do certain things that reminded you she had cystic fibrosis, but those were not the first things I thought about Mallory," said Lauren Mielbrecht, who competed against Code in junior golf and roomed with her at the 2002 Junior Ryder Cup in Ireland. "If you got paired with Mallory at a tournament, you'd get excited because you were going to get to spend that time with her. Great competitor, yet very gracious."
Code's plucky demeanor, anchored by a strong faith, held sway more than most fathom, but the seriousness of her chronic lung condition weighed on her. "Some days I feel like I've climbed a mountain, and I get to the top and I see a whole mountain range behind that I still have to climb," Mallory told the Tampa Tribune in 2005, when she spent three months in a Denver hospital fighting for her life. "I handle it with a little bit of humor and a little bit of tears. Some of both."
Her grace led to speaking engagements about her disease when she was a teen. Code would talk for 45 minutes without a note, never looking for pity, always trying to spread hope. "Cystic fibrosis is such a horrific disease, yet because of CF we get the opportunity to meet some of the kindest and most gifted people," said C. Richard Mattingly, an executive at the Cystic Fibrosis Foundation. "Mallory Code tops the list."
Six years after she enrolled at Florida, Code earned her English degree in August. When she wasn't helping the staff at her favorite Panera Bread restaurant with their high-school term papers, she stayed busy with her website, thedealbloodhound.com, which pointed people toward bargains. Not long ago, Code went into a Publix laden with coupons and bought $66 worth of groceries for just 59 cents. Squeezing the most out of a dollar came naturally for someone who got so much out of every day.