News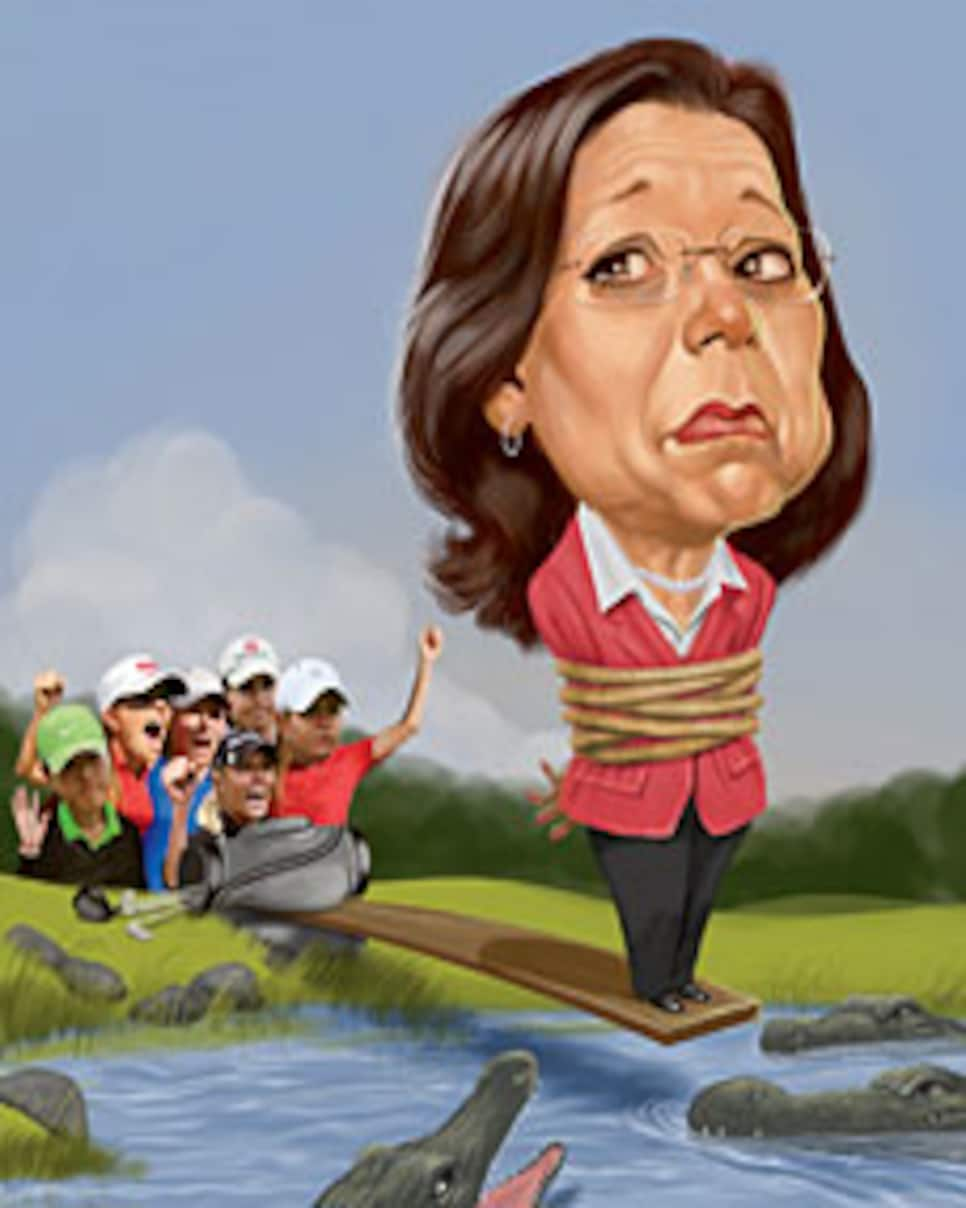 Perhaps the most head-scratching moment in the rocky four-year ride of LPGA commissioner Carolyn Bivens came early in 2008 when the tour gave her a three-year contract extension.
By then there had already been a media boycott of the Fields Open, the resignation of three senior staffers at the LPGA Championship and the demise of the 21-year-old ShopRite LPGA Classic -- all in 2006, her first full year in charge. Why, with so many red flags, did Bivens get an extension?
The answer lay in the fact that 2009 was going to be a turning-point year for the tour. Bivens called it Vision 2010 and sold it to the tour's board of directors. By not renewing expiring tournament contracts past '09 -- the year in which the LPGA's TV deals ran out -- Bivens planned to increase tournament fees as well as have the events pick up half the production cost of the newly signed cable TV deal with Golf Channel.
It was a gamble that failed. The economy cratered, and tournament owners, who saw no indication Bivens was willing to back off her financial demands, started to bail.
The Ginn Open and the Ginn Tribute both fell from the '09 schedule. (That's the same Tribute that demanded -- and got -- the spot the week before the LPGA Championship long held by the ShopRite -- the same Shop-Rite that the tour recently said would be back in the fold for 2010). The Corning Classic, an LPGA stop since 1979, said it wasn't coming back in '10. Then, the week of the Jamie Farr Owens Corning Classic near Toledo, the Kapalua LPGA Classic, scheduled for October, was canceled.
A schedule with 34 events in 2008 was down to 27 with more teetering. That's when a small but powerful group of players decided to act.
More than a dozen, including Paula Creamer, Lorena Ochoa, Suzann Pettersen, Natalie Gulbis and Morgan Pressel, attended a dinner meeting in Toledo that produced a letter to the LPGA Board saying the "vast majority" of LPGA members were "extremely dissatisfied with the leadership of commissioner Carolyn Bivens" and called for her "immediate resignation." On July 13, the day after the U.S. Women's Open, Marty Evans was named acting commissioner.
"The letter was a death sentence," one LPGA source told Golf World. "No confidence by the players is a dagger in the heart," said a second. On Oct. 28 Michael Whan, a marketing exec who has worked for Wilson and TaylorMade, was named commissioner beginning Jan. 4, 2010.