News
No. 23 -- Titleist vs. Callaway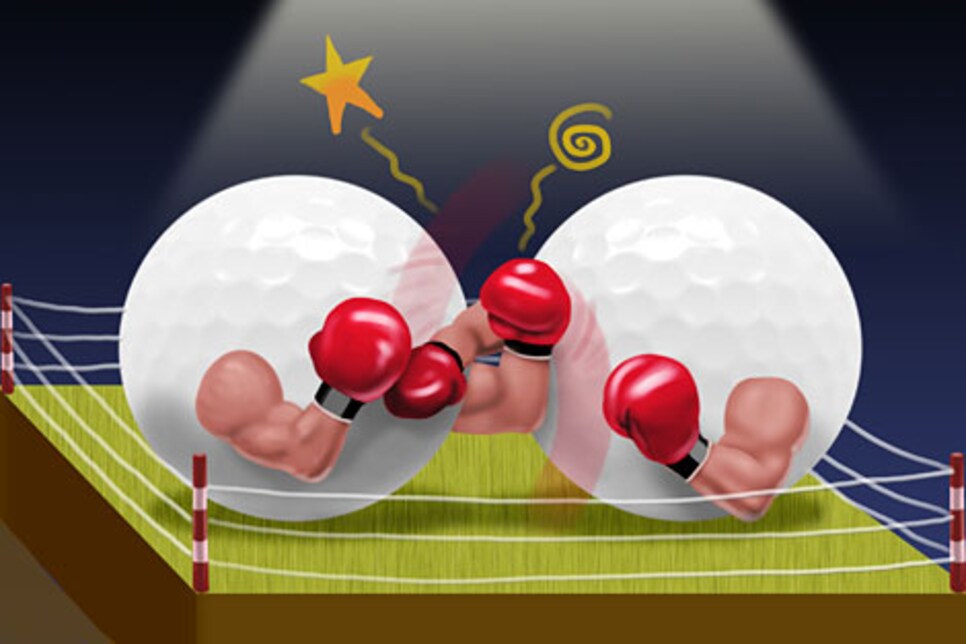 At this time last year, Callaway had been granted a permanent injunction to stop sales of Acushnet's current line of Titleist Pro V1 family of golf balls, effective no later than January 1, 2009. The court's ruling also seemed to indicate that Callaway could be in line for a substantial financial gain in the form of damages, with some experts saying the number could top $100 million. Competitors and naysayers were quick to use the ruling as fodder to speculate that Titleist's longtime stronghold on the golf-ball market might finally begin to erode.
Fast forward a year and Acushnet had essentially sidestepped the injunction by tweaking its existing Pro V1 products until new Pro V1/Pro V1x balls came out early this year. In March, Callaway filed another suit claiming the new Titleist balls also infringed on its patents. Acushnet returned fire, countering with its own infringement lawsuit against Callaway.
In August, Acushnet won an important appeals court ruling that lifted the injunction and granted the company a new trial -- essentially putting the trial, which started in February 2006 -- back to square one.
For all the legal wrangling, golfers hardly seemed to notice -- or if they did notice, didn't care. The Pro V1 line of balls increased its market share slightly from the previous year and continued as one of the best-selling golf-balls models in history.
The next step is the re-trial, likely to begin in March 2010. With two of golf's equipment heavyweights preparing to slug it out in court again, expect this match to go nothing short of the full 15 rounds.