News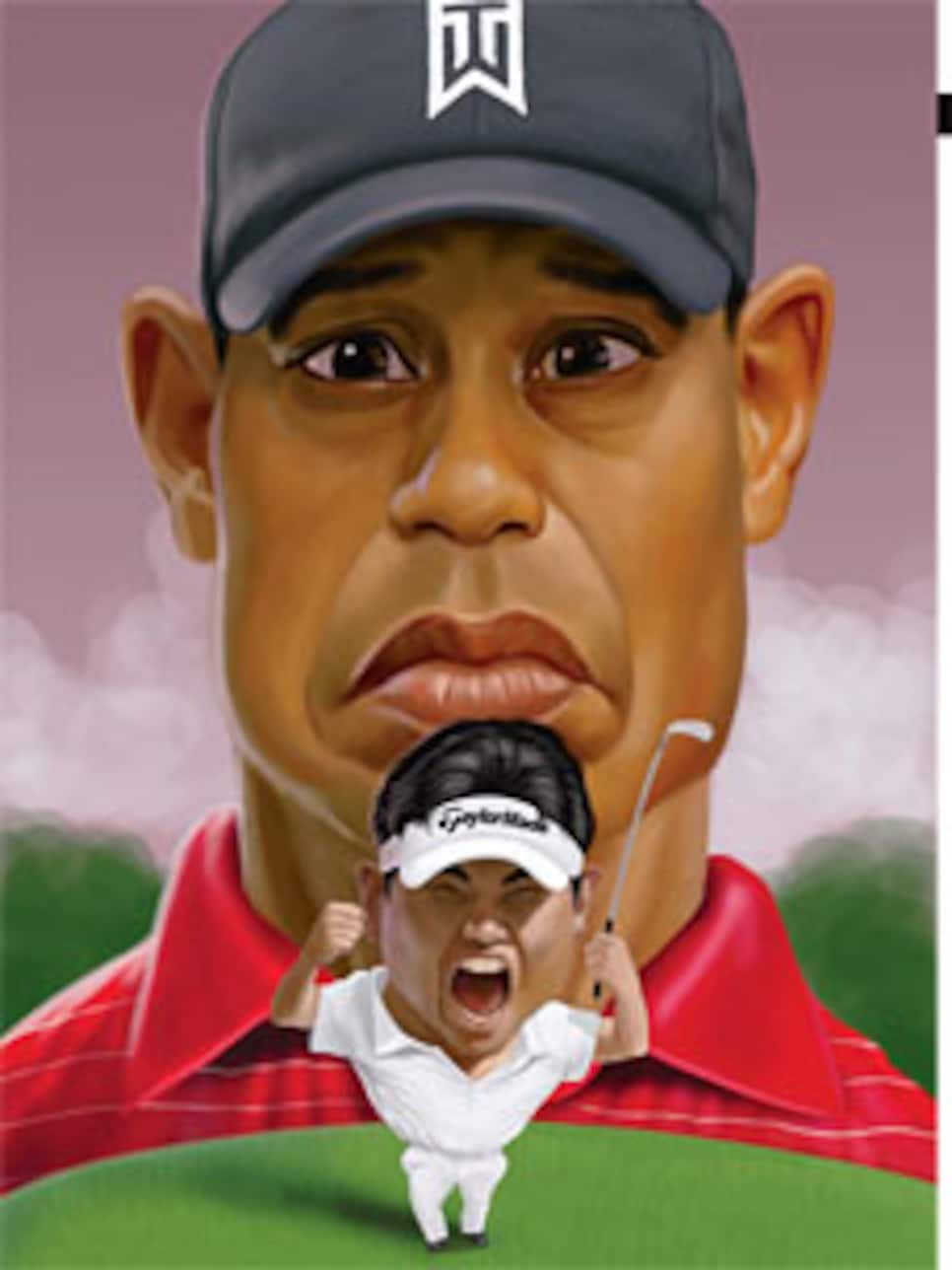 We root for the story. Yes, we do.
We enjoy sentimental favorites and familiar faces, outcomes that seem like logical conclusions, good things coming to folks who have waited a long time for them. We like to see the stars of the day showing us why they are, and the grizzled wonders of an earlier time scraping away the rust and reminding us who they were.
Sometimes, though, the shiny trophies and the coveted coats go to someone else. Not unworthy winners, certainly, but not what we expected, not the story we wanted.
Kenny Perry was supposed to win the Masters. Phil Mickelson was due to win the U.S. Open. Tom Watson was destined to win the British Open. Tiger Woods was a lock to win the PGA Championship. But instead we got spoilers from April to August.
Angel Cabrera outplayed Perry when it mattered. Lucas Glover ruled in the rain at Bethpage. Stewart Cink was there to capitalize after Watson, the best at getting over bad bounces, couldn't recover from the worst possible one at the worst possible time, just as he was on the cusp of doing the impossible. Y.E. Yang simply took it to a Tiger who didn't have his best stuff, in the best underdog effort in decades.
Following his runner-up finish at Turnberry, Watson heard from strangers and friends alike, folks both devastated and moved by his performance on the Ayrshire coast. His golf contemporaries seemed to be the most affected by what was and what might have been. Jack Nicklaus doesn't watch much golf on television, but he was glued to his pal's heroics across the Atlantic.
Loren Roberts, once a short putt away himself from a major title of his own in the 1994 U.S. Open at Oakmont, revealed that he cried when the claret jug slipped away from Watson. "It wasn't motivation, it was inspiration," said another Champions Tour player, 61-year-old Tom Jenkins, still incredulous months later that the golf gods could have bungled the ending the way they did. "In Scotland, the home of golf, at that."
But the golf gods' hearing isn't always so good. They giveth, they taketh away -- from Ben Hogan to Greg Norman, champions have put themselves in position only to see fate call an audible. But from Jack Fleck to Larry Mize, the underdog deserves credit for the heroics that deny our heroes.
Hogan could not play defense against Fleck's 72nd-hole birdie at Olympic, nor Norman against Mize's 140 feet of miracle at Augusta no more than Watson could do anything about Cink's finishing birdie at Turnberry or Woods about Yang's home-hole hybrid that ended any glimmer of hope on a surprising Sunday at Hazeltine National.
As entertaining as the sport can be, it isn't a movie, and the credits aren't written until the last putt drops. Did the wrong guy reign in the four biggest weeks of the year? Not if your name is Cabrera, Glover, Cink or Yang. Trophies tarnish and memories wobble, but names endure in record books no matter their Q rating, whether underdog or not, regardless of what they achieved before or after the week of their lives. Sam Parks Jr. will always be the 1935 U.S. Open champion.
An athlete's equanimity in defeat comes from a lot of places. Watson's came from knowing real loss, the life of his longtime caddie and the limbs of soldiers for whom he has done what he can. But Watson's composure, unwavering in the aftermath, might have been most deeply rooted in the simple understanding that he had the privilege of walking on the same turf where he was coronated into golf royalty 32 years ago and an opportunity to be the best, again, long after it made common sense.
A mulligan, yes, of the highest order.
This was no baseball legend stumbling after a fly ball in centerfield in an encore World Series or a singer rasping one of his hits decades after it topped the charts. Watson played like a young man until almost the very end. Sounds like a movie, after all.