News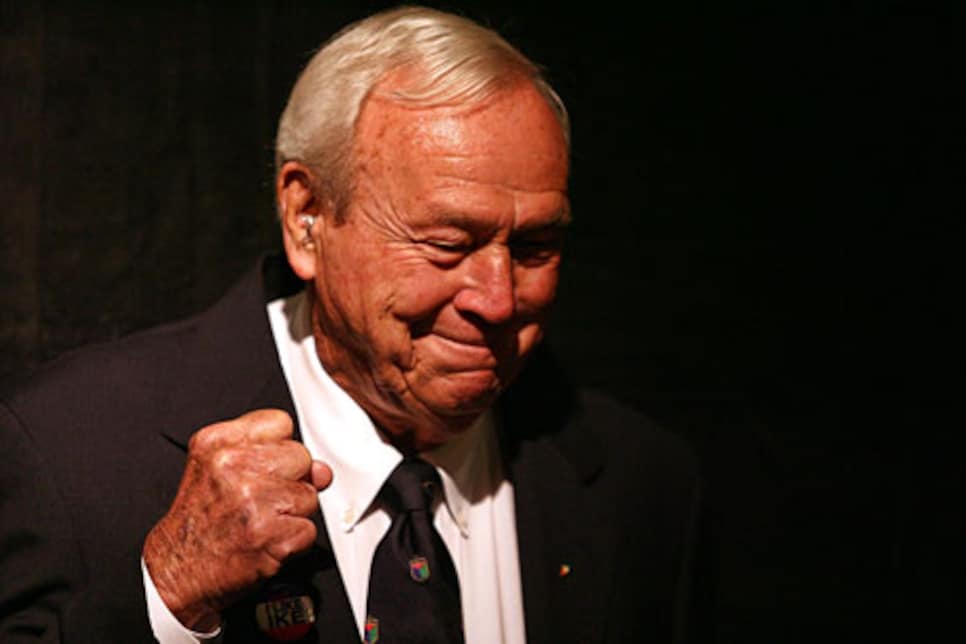 Major farewells, great-grandchildren, a swing that can't hide time -- there have been many markers in Arnold Palmer's life. But for folks for whom Palmer is golf, and the man himself, his 80th birthday on Sept. 10 was a big deal.
There were parties in Florida and Pennsylvania, a first pitch at a Pirates game (a strike, with some octogenarian heat) and well-wishes from many to whom he has meant so much.
The biggest present came Sept. 30 when Palmer received the Congressional Gold Medal. Only the fifth athlete to receive the award, Palmer joins honorees such as Robert F. Kennedy, John Wayne and the Wright brothers.