News
No. 15 -- Seve Ballesteros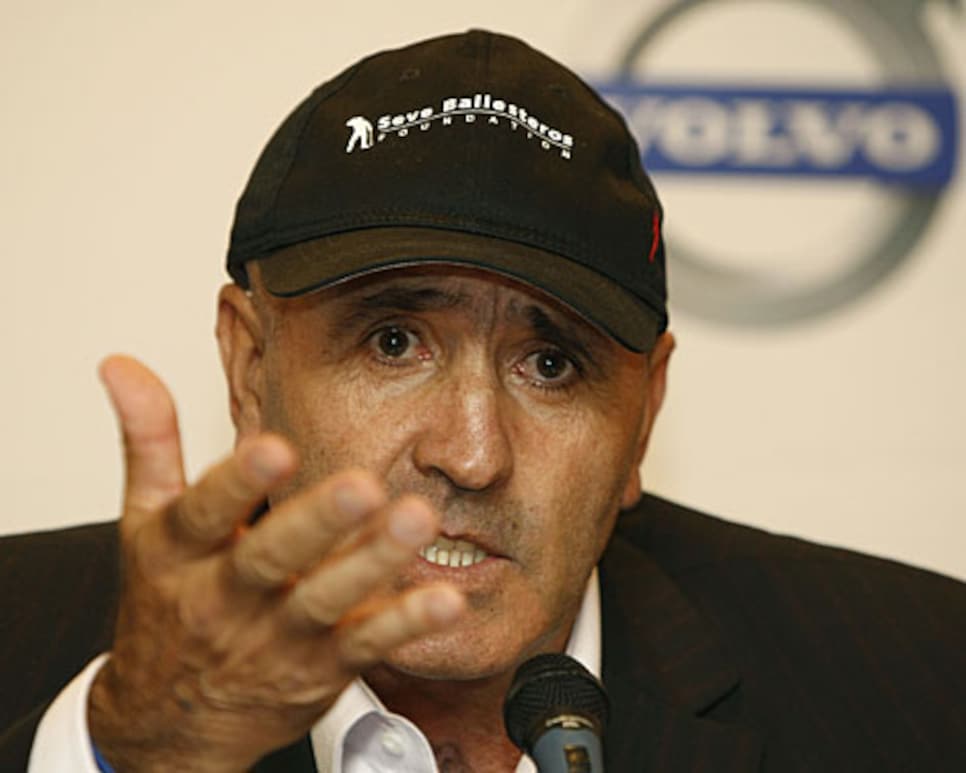 The Hall of Famer was a consummate escape artist on the course, his creativity and tenacity making anything possible regardless of the challenge.
In 2009 Ballesteros, 52, continued his biggest recovery yet after collapsing Oct. 5, 2008, with a malignant brain tumor. Multiple surgeries to remove the mass and alleviate a subsequent hematoma were necessary, keeping him hospitalized for two months.
Chemotherapy and radiation treatment followed, leaving him weakened but his docs pleased with his progress. A year after being stricken, as Seve sought to regain his strength through rest, twice-daily walks and a bit of golf, he set his sights on playing in next year's British Open at St. Andrews, site of his memorable victory in 1984 and where he recently was made an honorary member of the R&A.