News
No. 14 -- Paddy's Big Numbers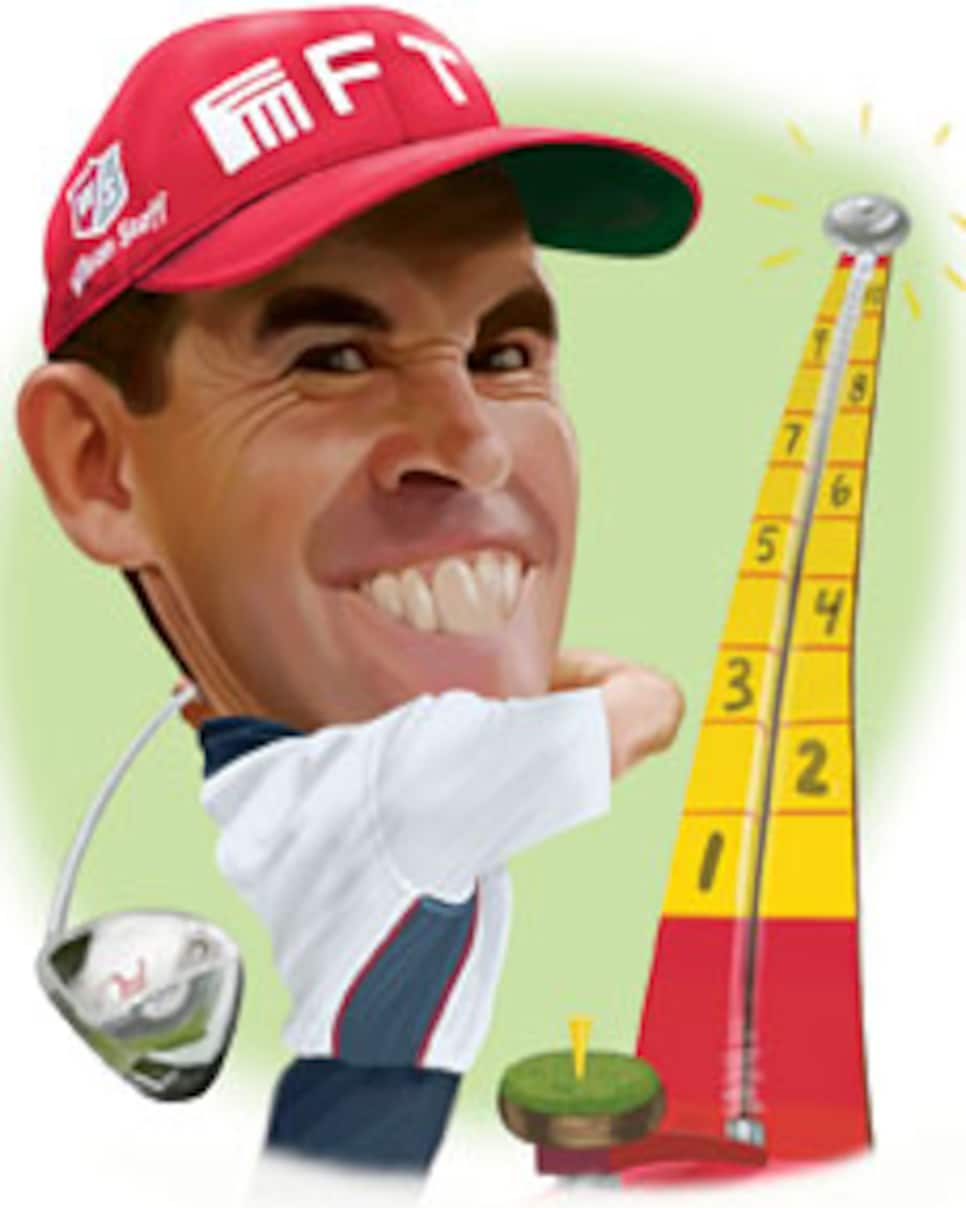 Schooled in the art and science of figures, three-time major champ Padraig Harrington would never previously be mistaken for a man given to producing Dalyesque multiples of par.
His third-round 9 at No. 2 in the Masters seemed an aberration, but then, the usually cautious and dependable Irishman heard the tick-tock of rules official John Paramor's clock and delivered a snowman on Firestone's 16th hole to bring an otherwise entertaining duel with Tiger Woods to a watery end during August's WGC-Bridgestone Invitational.
A week later he added another wet, fat Frosty, this time on Hazeltine's par-3 eighth during the final round of the PGA Championship. In fairness, Harrington had struggled through much of the early season, missing cuts as he went about the private business of correcting an impact position he had found wanting most of his career.
Despite the 9 and his crazy 8s, by season's end Harrington was once again posting more pleasing figures. Not pleasing enough, however, to erase the biggest number of the year -- zero. His number of wins.