News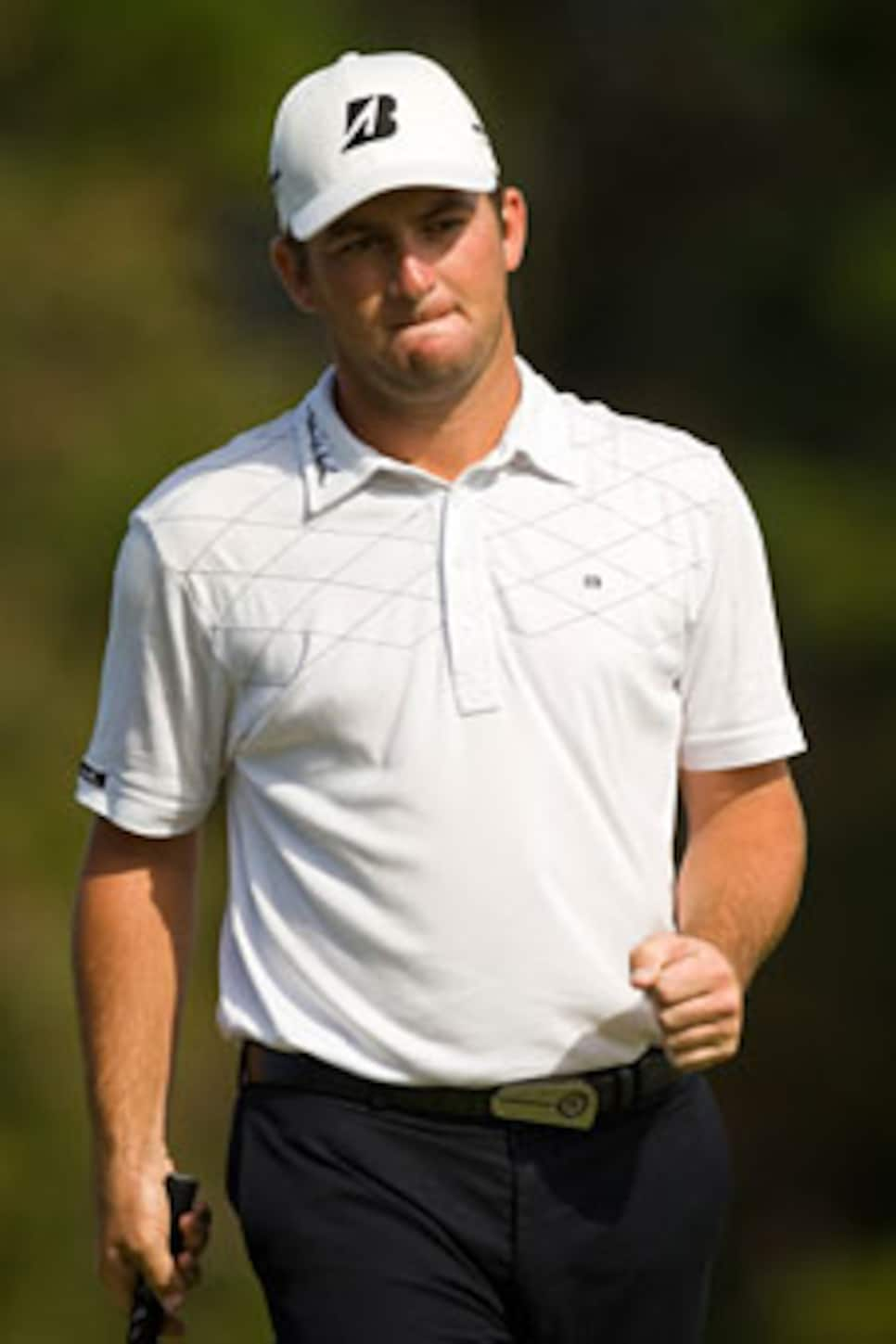 Every's bogey-free final round included three birdies and an eagle.
CHARLESTON, S.C. (AP) -- Matt Every won the season-ending Nationwide Tour Championship on Sunday to earn a 2010 PGA Tour card with a 10th-place finish on the money list, closing with a 5-under 67 for a three-stroke victory over Michael Sim.
Every earned $180,000 for his first tour win to jump from 49th to 10th on the money list with $300,936, with the top 25 earning PGA Tour cards. The 25-year-old former Florida star had a 21-under 267 total on the Daniel Island Club's Ralston Creek Course.
"I've always felt I'm talented enough to win," Every said. "I couldn't have waited any longer to do it though, I'll tell you that. I'm going to enjoy it.
"I'm relieved. The practice I put in this year hasn't been paying off and I dreaded the thought of having to go back to Q-School."
Every opened with a 70, shot a course-record 63 Friday and had a 67 Saturday.
"I'm looking forward to playing on the PGA Tour next year," he said. "It's hard to watch your college buddies play on tour and in the Presidents Cup.
"You start to think, 'Are these guys really that much better than me' and I know the answer to that question. Deep down I do."
Sim, a three-time winner this year, shot a 69. The 25-year-old Australian earned $108,000 to push his tour-record total to $644,142 in 14 events.
"I played great today. Matt just played better," Sim said. "He didn't hit any loose shots out there to give me many opportunities.
"I'm excited about my year out here. Having three wins and two second-place finishes says a lot about where my game is. I really feel like I am ready for the PGA Tour and that I can compete at a high enough level to win out there."
Josh Teater (70) and Steve Wheatcroft (72) tied for third at 13 under, and Esteban Toledo (71) and Cameron Percy (72) were another stroke back.
Every and Wheatcroft were the only players to move into the top 25, with Wheatcroft earning $58,000 to jump from 31st to 20th with $213,165.
Brian Stuard and Alister Presnell dropped out of the top 25. Stuard, 23rd at the start of the event, closed with a 68 to tie for 14th. He earned $17,000 to finish 26th on the money list with $188,623 -- $2,844 behind Fran Quinn for the final card.
Quinn (74) tied for 46th and earned $3,750. He battled through a urinary tract infection and spent Saturday night in the hospital.
Presnell (69) tied for 19th. He made $13,500 to drop from 25th to 28th at $179,433.