News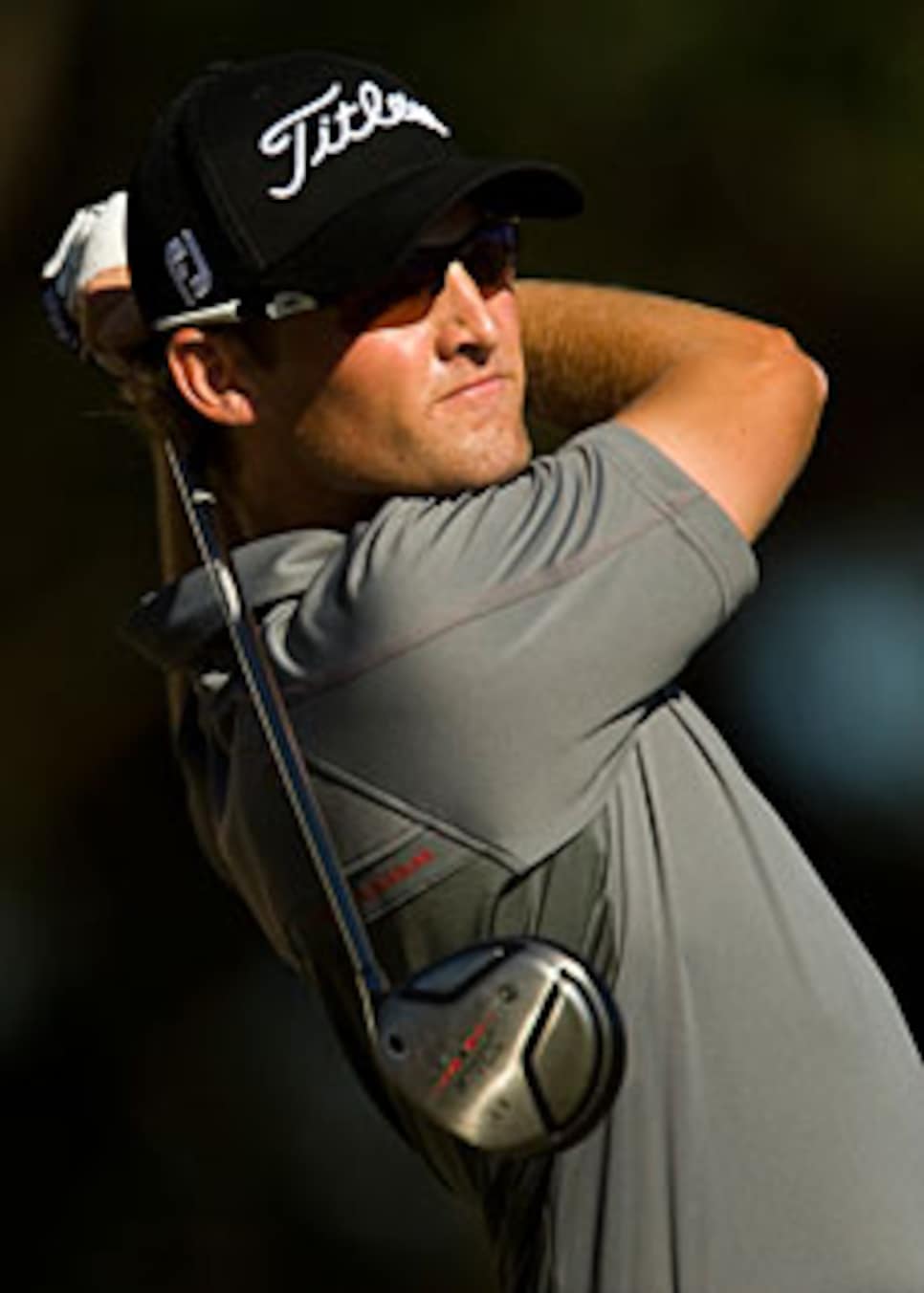 Sim is in search of his fourth win of the season.
CHARLESTON, S.C. (AP) -- Michael Sim had eight straight birdies and finished with a course-record eight-under 64 on Thursday to take a three-stroke lead in the season-ending Nationwide Tour Championship at Daniel Island.
Sim, the Australian who has won three times this year and tops the money list with a record $536,142, fell one short of matching the tour record for consecutive birdies set by Omar Uresti at the 1994 Shreveport Open.
The birdie run ended on the par-3 12th when Sim's 30-footer stopped inches short.
"It was in. It was definitely in the hole," Sim said. "It was more of a lag putt coming over the spine on that green. The run had to stop sooner or later."
The streak began with four iron shots inside 4 feet.
"I knew what I was doing," said Sim, who won the tour's 2006 PalmettoPride Classic at Daniel Island. "I knew I was making birdies but I wasn't counting, like that's six, that's seven. You just keep going and playing shot for shot."
Andrew Buckle and Justin Bolli opened with 67s, and D.J. Brigman and Adam Bland, had 68s on the Ralston Creek Course.
Buckle, also from Australia, began the week 27th on the money list. The top 25 after the tournament will earn 2010 PGA Tour cards.
"I've got to play well," Buckle said. "I'm not really worried about that. I'm just trying to play the best I can and just enjoy it and try to have some fun out there."