News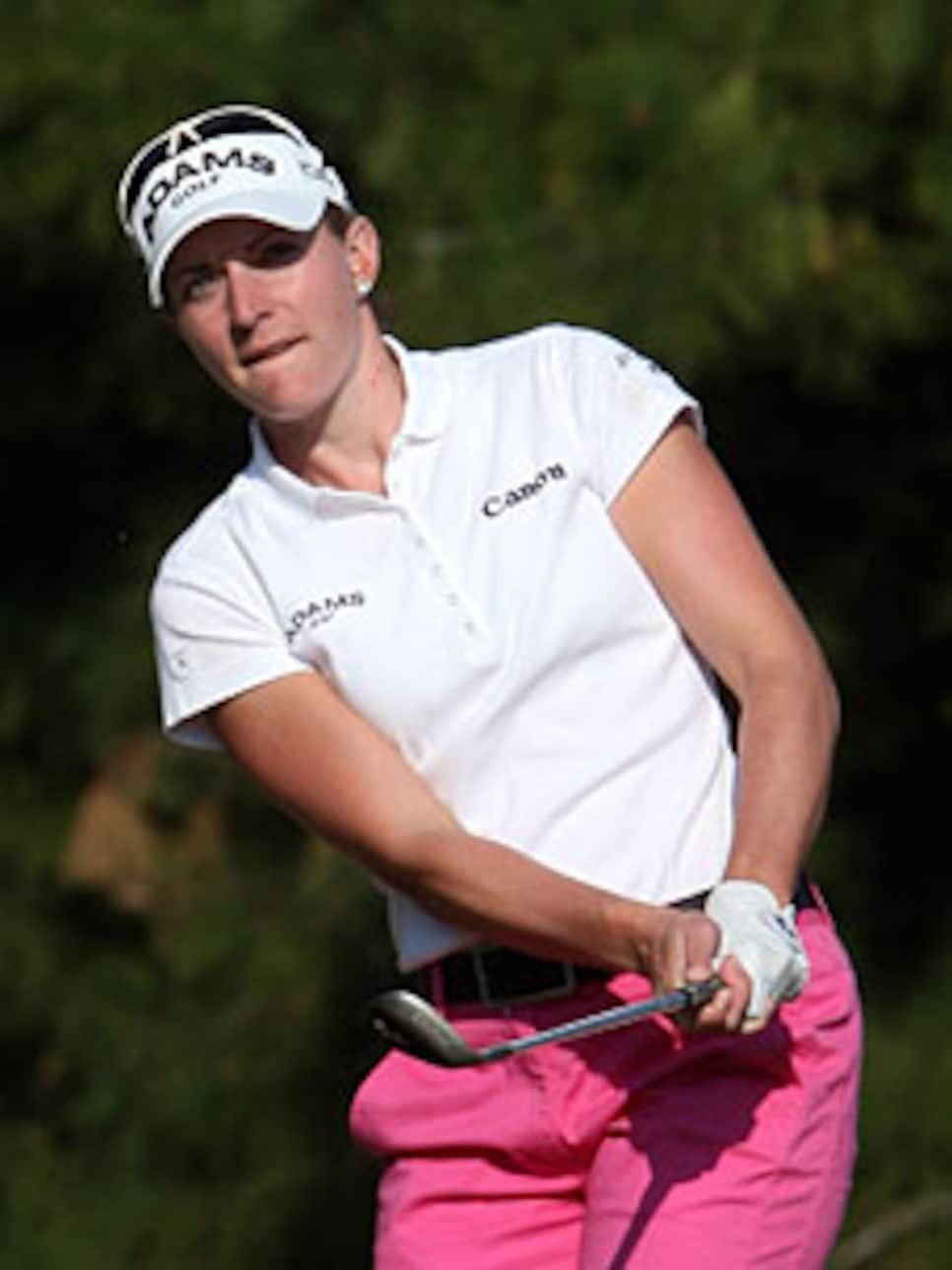 Lang is still looking for her first LPGA win in four seasons on tour.
SHIMA, Japan (AP) -- American Brittany Lang shot a 6-under 66 on Friday to take a one-stroke lead over Japan's Nobuko Kizawa and South Korea's Hee Young Park after the first round of the Mizuno Classic.
"I've had a very good year," Lang said. "I've played a lot of really good golf. I always play well this time of the year for some reason, so I just try to practice and have some fun."
Lang, the long-hitting former Duke star who is winless in four seasons on the LPGA Tour, reached 7 under at Kintetsu Kashikojima with an eagle on the par-5 seventh, but bogeyed the eighth and finished the round with a par.
"I had an impression that the greens were fast," she Park, who birdied the last two holes to set up the tie for second. "But the greens were in great shape and I think it was in a good condition for the players to play."
Vicky Hurst, 2007 winner Momoko Ueda, Bo Bae Song and Mi-Jeong Jeon opened with 68s, and defending champion Jiyai Shin and Japanese star Ai Miyazato topped a group at 69.
Top-ranked Lorena Ochoa had a 71 in the event co-sanctioned by the Japan LPGA.
"It was a slow start," said Ochoa. "I didn't make a birdie until the eighth hole. When you just have two birdies, that's not enough. I think I need to strike my iron shots to be a little bit closer tomorrow, and hopefully I will have a better day tomorrow."