News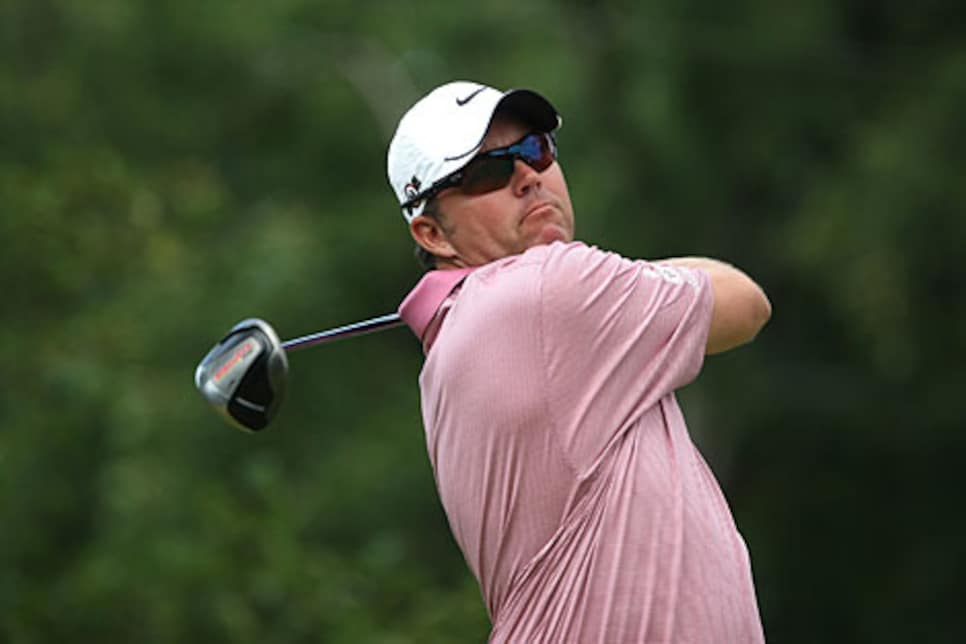 change for the better: Van Pelt's failure to close out tournaments was getting him down, but adjustments to his game prior to Milwaukee boosted his confidence and set up his first tour victory.
After winning the U.S. Bank Championship in Milwaukee for his first PGA Tour title in 229 starts, Bo Van Pelt couldn't help but get emotional. His elation was as pure as his golf swing.
"I finally got one in the house," said Van Pelt, 34, whose two-putt birdie on the second playoff hole at Brown Deer Park GC defeated John Mallinger and ended more than 10 years of winless frustration. "To finally know that I have what it takes to win … it's just a huge relief and source of satisfaction."
Starting the final round four behind Frank Lickliter II in what could be the last tournament in Milwaukee—U.S. Bank has ended its six-year sponsorship—Van Pelt shot a bogey-free 64 to finish at 13-under 267. Mallinger rebounded from a bogey on the 71st hole with a birdie on the par-5 18th for 65.
After birdies on the first playoff hole, the pair played 18 again. Van Pelt reached the green in two with a 4-iron. Mallinger pushed his hybrid approach into a greenside bunker, and he couldn't convert the birdie after splashing out to 28 feet. Van Pelt's two-putt from 27 feet netted him $720,000.
"I didn't know if I wanted to play anymore," said Van Pelt, whose 2008 season stalled after he coughed up the 54-hole lead and ended up T-2 at the Puerto Rico Open. "I felt like I kept putting myself in these positions, and it wasn't ever happening. It was definitely frustrating."
But Van Pelt made a few changes before Milwaukee, and his optimism returned. He benched the belly putter he had used all season and replaced it with a five-year-old TP Mills model. He also instituted setup changes he picked up watching John Deere winner Steve Stricker on TV. Van Pelt got in front of his hotel-room mirror, squared his hips and adjusted his hands higher. He ranked 15th in putting for the week to go with hitting 78 percent of greens in regulation (T-3).
"The strength of my game is ball-striking, and when I came down the stretch, I told myself, 'You're a good driver. Your iron game is solid. Go execute.'" Van Pelt said. "It's not about the money or the trophy. It's about the satisfaction you get from hitting the shots the way you've practiced your whole life."
Whether Van Pelt has a chance to defend next year might depend on the efforts of Jerry Kelly— who skipped the British Open and closed with 65 to finish a shot back in third—and fellow Wisconsin native Stricker (see Bunker, page 14). They are working together to find a sponsor. "I remain very hopeful," tournament director Dan Croak said.
Good idea. That worked for Bo Van Pelt.