News
Blumenherst Graduating To LPGA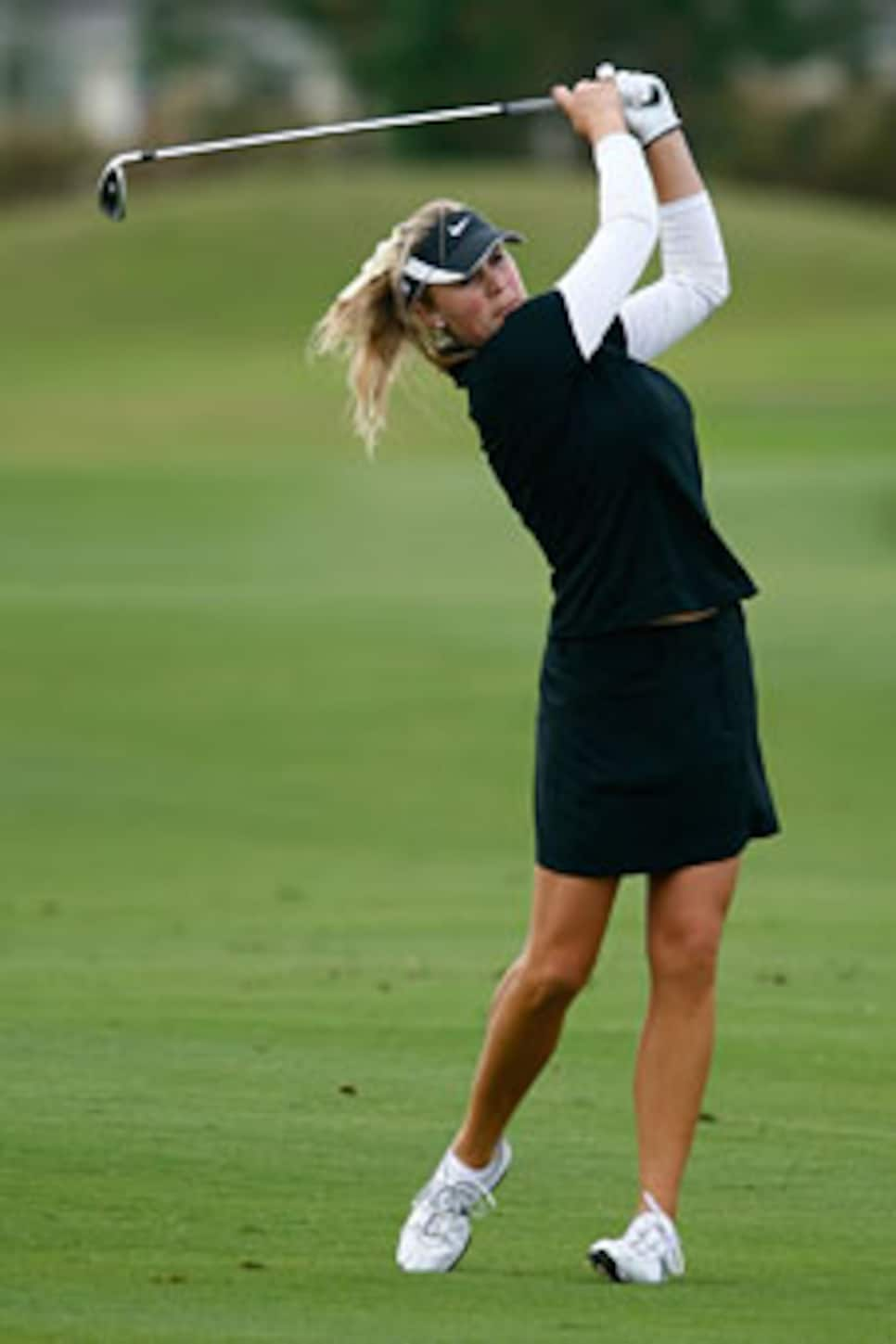 Blumenherst was a former college standout at Duke.
DAYTONA BEACH, Fla. (AP) -- Duke star Amanda Blumenherst easily passed her first big test as a pro on Monday when she closed with a 4-under 68 to be medalist at LPGA Tour qualifying, one of 20 players to earn cards for next year.
Blumenherst was a three-time NCAA player of the year who won 12 times at Duke. Playing on the Champions Course at LPGA International for the final round, she played without a bogey and finished the 90-hole event at 9-under 351.
"It's kind of a one-shot deal for the whole year," said Blumenherst, the U.S. Women's Amateur champion in 2008. "I was confident in my game, but still, you never know what can happen. I just stayed in the fairway and got onto the greens and my putts were close. It was a winning combination."
Katie Kempter had a 68 and tied for second with Marianne Skarpnord of Norway, who had a 71.
The final card was decided in a playoff between Il Hee Lee of South Korea and Christi Cano, determined by an aggregate score over three holes. They each made par on the first two holes, and Lee earned the card with a birdie on the 18th.
Among those earning a card was Julieta Granada, who won a $1 million prize as a rookie in the ADT Championship.