News
Ochoa Takes Over Top Spot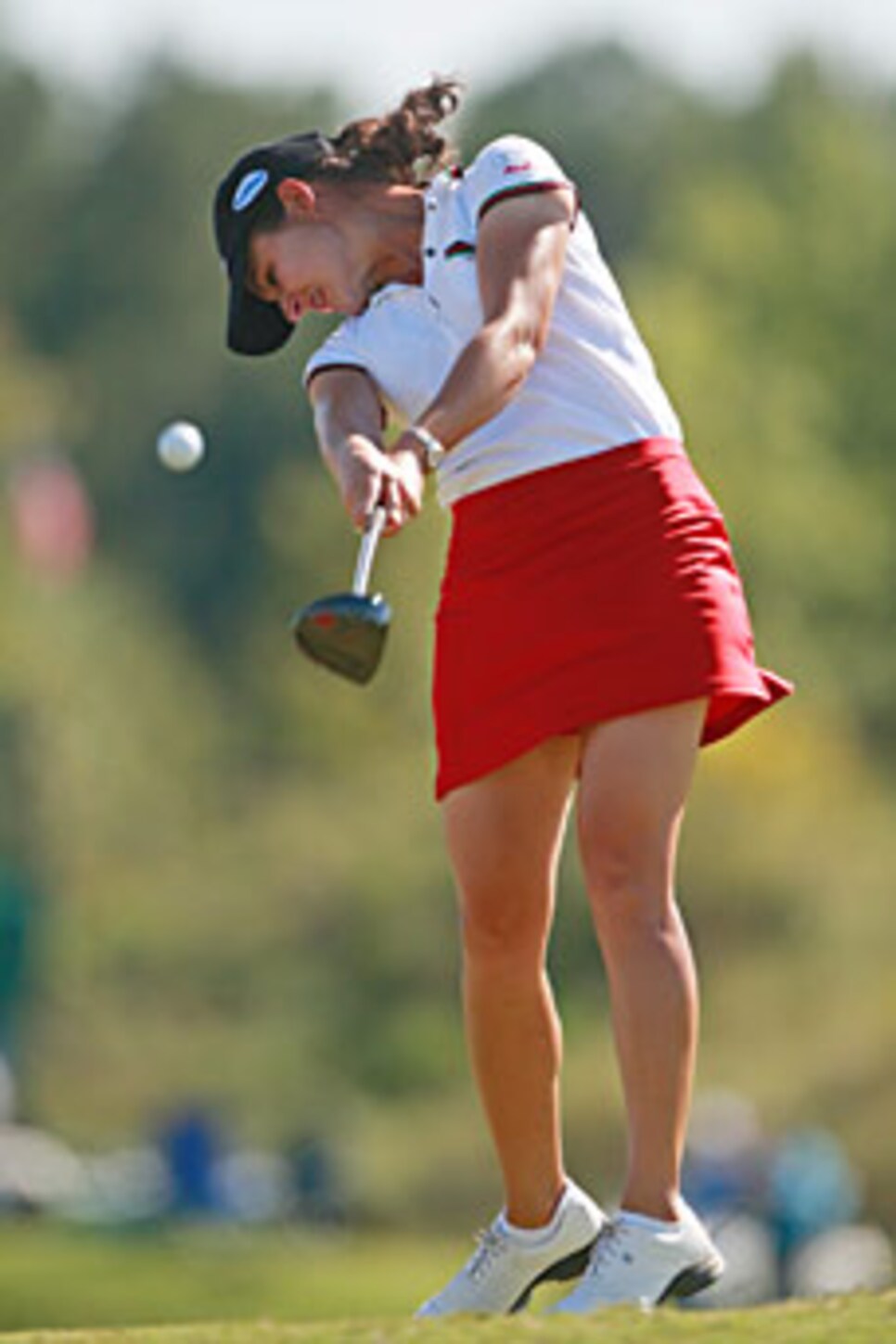 With six birdies and no bogeys on Saturday, Ochoa's round was nearly flawless.
PRATTVILLE, Ala. (AP) -- Defending champion Lorena Ochoa shot a 6-under 66 on Saturday to take a three-stroke lead in the Navistar LPGA Classic, leaving 14-year-old Alexis Thompson eight strokes behind.
Ochoa, second last week behind Sophie Gustafson in California, had a 16-under 200 total on The Senator course at the Robert Trent Jones Golf Trail's Capitol Hill complex. She birdied six of her final 12 holes in the bogey-free round.
"It was a good day," Ochoa said. "I didn't make birdies early. I think my first birdie was on hole No. 7. Once I made that, then I just give myself more of a better feeling and a good rhythm. I birdied No. 8, the par 5, and No. 9, so I think that was a really important part of my round, just to be on the red numbers for the day and to see my name out there on the board."
The top-ranked Mexican star is winless in her last 11 starts.
"The last time I won was in April, so it's been a little bit slow," Ochoa said. "I played good the last few weeks and missed some chances, but I would love to win."
She has two victories in 17 events this season after winning 21 times the previous three years.
"I'm really pleased," Ochoa said. "I'm happy I'm in a good position, and tomorrow's going to be just a new day. I'm going to try my best to win the tournament."
Thompson, the Florida ninth-grader who was part of a five-way tie for the second-round lead, had a 74 to drop into a tie for 13th at 8 under.
"It's just one of those days that your game is off. That's golf," Thompson said. " I mean, you have those days where it just doesn't feel right, and that's what it was like. I probably had like 10 duck hooks out there. I was just like, 'Wow, that's not very good.' But, you know what, it happens."
She had a double bogey on the par-4 sixth.
"I really don't know where that drive was," Thompson said. "It had to be the biggest duck hook I've ever seen."
Sandra Gal (66) was second at 13 under, and Janice Moodie (68) and Brittany Lang (68) were 12 under. Michelle Wie (72) matched Thompson at 8 under.
Gal's round included an eagle, six birdies and two bogeys.
"My approach is I can't control what the other players are doing tomorrow," Gal said. "I'm going to play my game and just going to have a lot of fun out there."
Last year, Ochoa beat Candie Kung with a par on the second hole of a playoff. Cristie Kerr was eliminated with a bogey on the first extra hole.
"The best thing you can do in golf is to have good memories, to be positive and to have all those good shots from last year and the good feelings of walking on the fairways," Ochoa said. "I'm going to try to repeat that."