News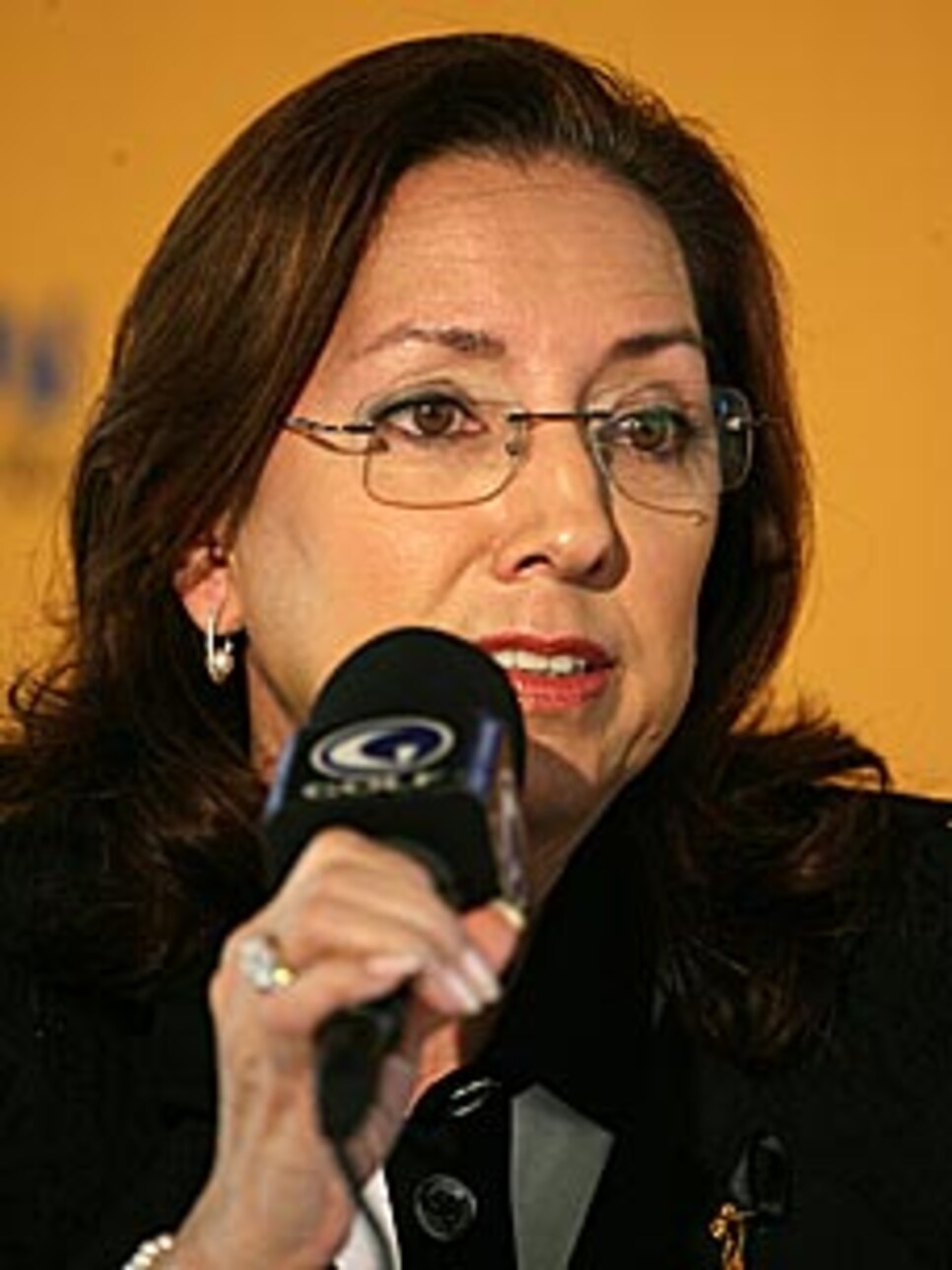 Carolyn Bivens had a rocky four years as LPGA commissioner.
June 2005 Announced as LPGA commissioner, replacing Ty Votaw. Tenure officially starts at Solheim Cup in Sept.
Oct. 2005 Fires Barb Trammell, VP of tournament operations, after 19 years with the tour. "I just wonder where we are headed," says Annika Sorenstam.
Feb. 2006 Gets off to rocky start as media boycotts the Fields Open over the LPGA's effort to own photos and stories produced at its events.
Feb. 2006 Initial Rolex Ranking receives poor reviews as Michelle Wie checks in at No. 3.
April 2006 McDonald's LPGA Championship moved from NBC to Golf Channel
May 2006 Word leaks out that Tournament Owners Association will be charged a staging fee of $100,000 and LPGA will no longer pay half of the $68,000 cost for electronic scoreboards.
June 2006 Three chief LPGA execs quit on eve of McDonald's LPGA Championship.
July 2006 Four-year deal with Ginn announced. ShopRite threatens legal action as dates given away.
July 2006 Refuses to attend Tournament Owners Association meeting because TOA met with two officials who had quit and started consulting firm.
August 2006 Changes made to Rolex Rankings, players in favor
Feb. 2007 Makes decision to run less info on player bios
Feb 2007 Takes aim at slow play, implementing hefty fines
March 2007 LPGA "modernizes" logo
July 2007 LPGA buys Futures Tour, also announces new Hawaii event
Feb. 2008 Balky start to drug testing, later called a "trial run." LPGA changes testing firm in April
May 2008 Announces addition of event in China
May 2008 Given a three-year contract extension through the summer of 2011.
August 2008 Flap over plan to institute a English-speaking requirement for foreign players with penalties for those not complying. Backs down shortly after, saying a punishment-free program would be adopted. July 2009 Hawaii event cancels contract with LPGA
July 2009 Players submit letter asking for Bivens' resignation