News
Players Call For Bivens To Resign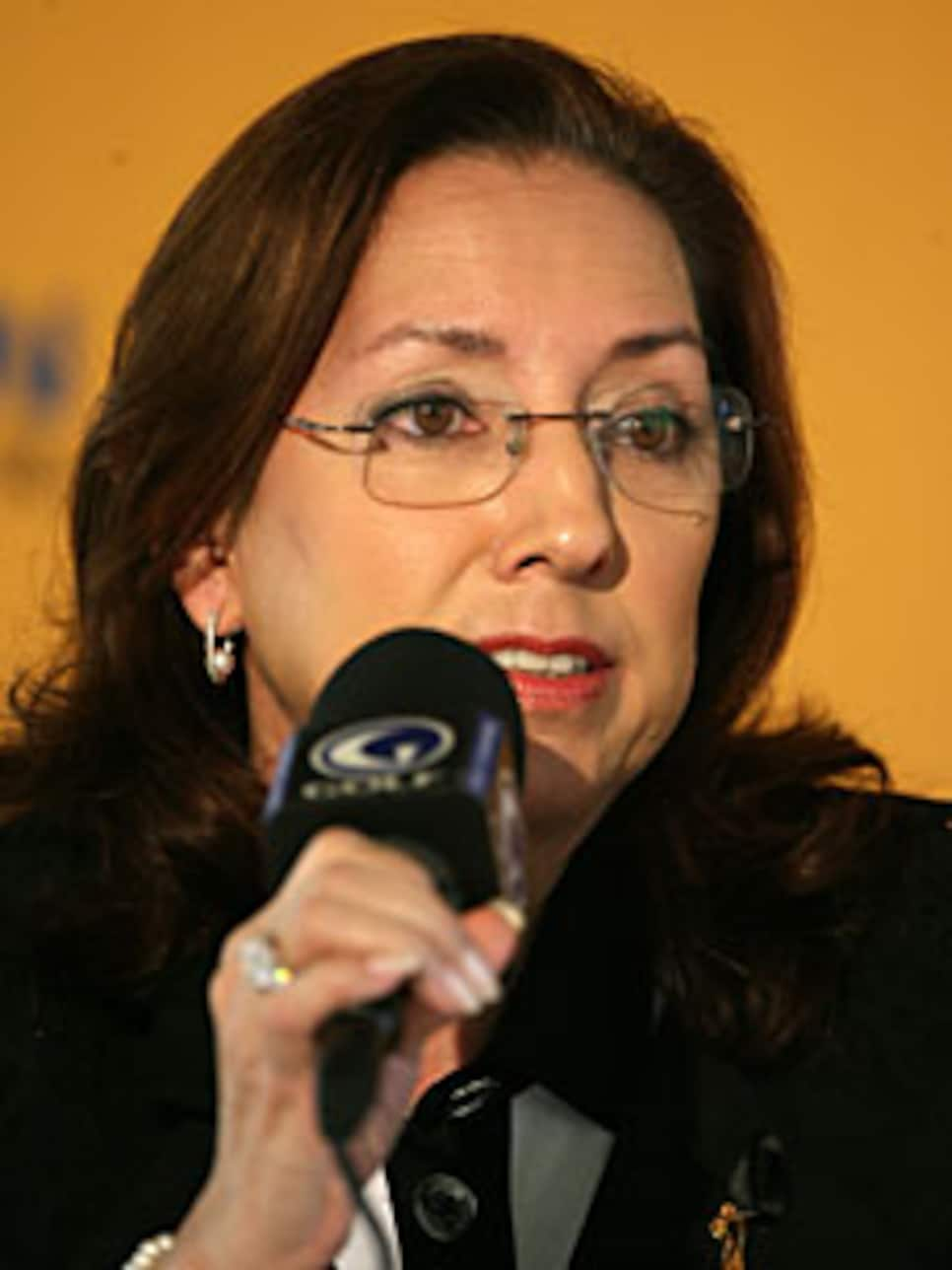 Carolyn Bivens' tumultuous reign as LPGA commissioner may have reached a tipping point.
A group of 15 LPGA players -- including Lorena Ochoa, Paula Creamer, Morgan Pressel and Cristie Kerr -- have signed and submitted a letter to the LPGA Board of Directors requesting the resignation of commissioner Carolyn Bivens, sources among the players told Golf World July 6. The letter was received by Michelle Ellis, LPGA president, who submitted it to Dawn Hudson, chairman of the board.
Concerned about canceled events in 2009 and a dwindling 2010 schedule, the players met over dinner at the Owens Corning Classic. At issue are added costs imposed on tournaments by Bivens' Vision 2010 business plan that have caused several sponsors to pull support from the tour.
"This week we are focused on the U.S. Open and it's not an appropriate time to discuss internal LPGA matters," said David Higdon, the tour's chief of communications. "We all care deeply about the tour and are working hard for it's long-term success."
The meeting came two days after the LPGA Tour lost another tournament when the Kapalua LPGA Classic asked for a year off to find a title sponsor. Instead, the LPGA said it would use all legal remedies to hold Kapalua to the remaining four years of its contract.
The tour has left two stops -- Rochester, N.Y., and Toledo -- uncertain if the contracts will be renewed for next year, and it already has lost the popular Corning Classic. Also up in the air is the Michelob Ultra Championship in Virginia.
The LPGA has lost seven tournaments since 2007, including all three events staged in Hawaii.
Seoul Broadcasting Systems was offended when Bivens announced during the SBS Open in Hawaii that it had a new television contract with another Korean network. That ended SBS' sponsorship, and it then signed a 10-year with the PGA Tour to sponsor the season-opening tournament at Kapalua, won this year by Geoff Ogilvy.
The U.S. Women's Open, which is not run by the LPGA Tour, is being played this week outside Philadelphia. After that, the LPGA Tour will not have another tournament in the United States until the last week in August.
Background information from the Associated Press.