News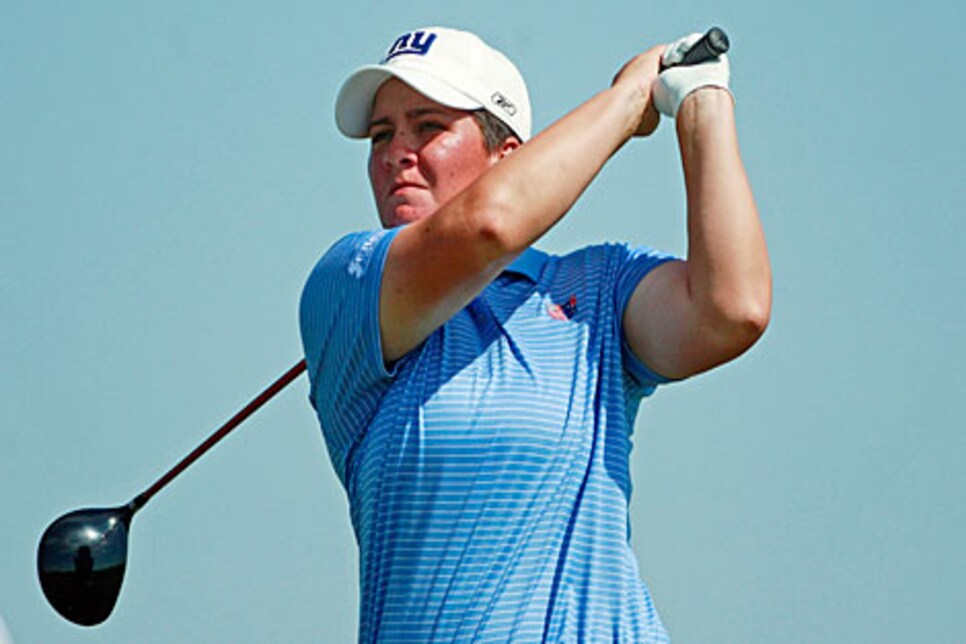 Meaghan Francella is in search of a follow up to her first LPGA win in 2007.
INCHEON, South Korea (AP) -- Anna Grzebien and Meaghan Francella each shot a 6-under 66 in wet but comfortable conditions Friday for a share of the first-round lead at the LPGA Tour's KOLON Championship.
Tour money leader Jiyai Shin didn't disappoint her home fans, shooting a bogey-free 67 to finish a stroke off the pace. Shin missed out on a chance to join the leaders when her birdie putt on the 18th hole came up just short. She is tied for third along with four other players, including 19-year-old American Vicky Hurst.
"There was no wind out there and the course and green conditions were fabulous," Grzebien said. "When the ball rolled it wasn't fast or slow."
Francella also praised the conditions of the putting greens.
"The greens were one of the best, if not, the best that we've seen all year," said Francella, seeking her first win since 2007.
Hurst was 5 under on the back nine after recording her first career hole-in-one on tour on No. 12. She has three top-10 finishes in 18 events this year and is currently fourth on the Rookie of the Year list.