News
Perry's Mother Passes Away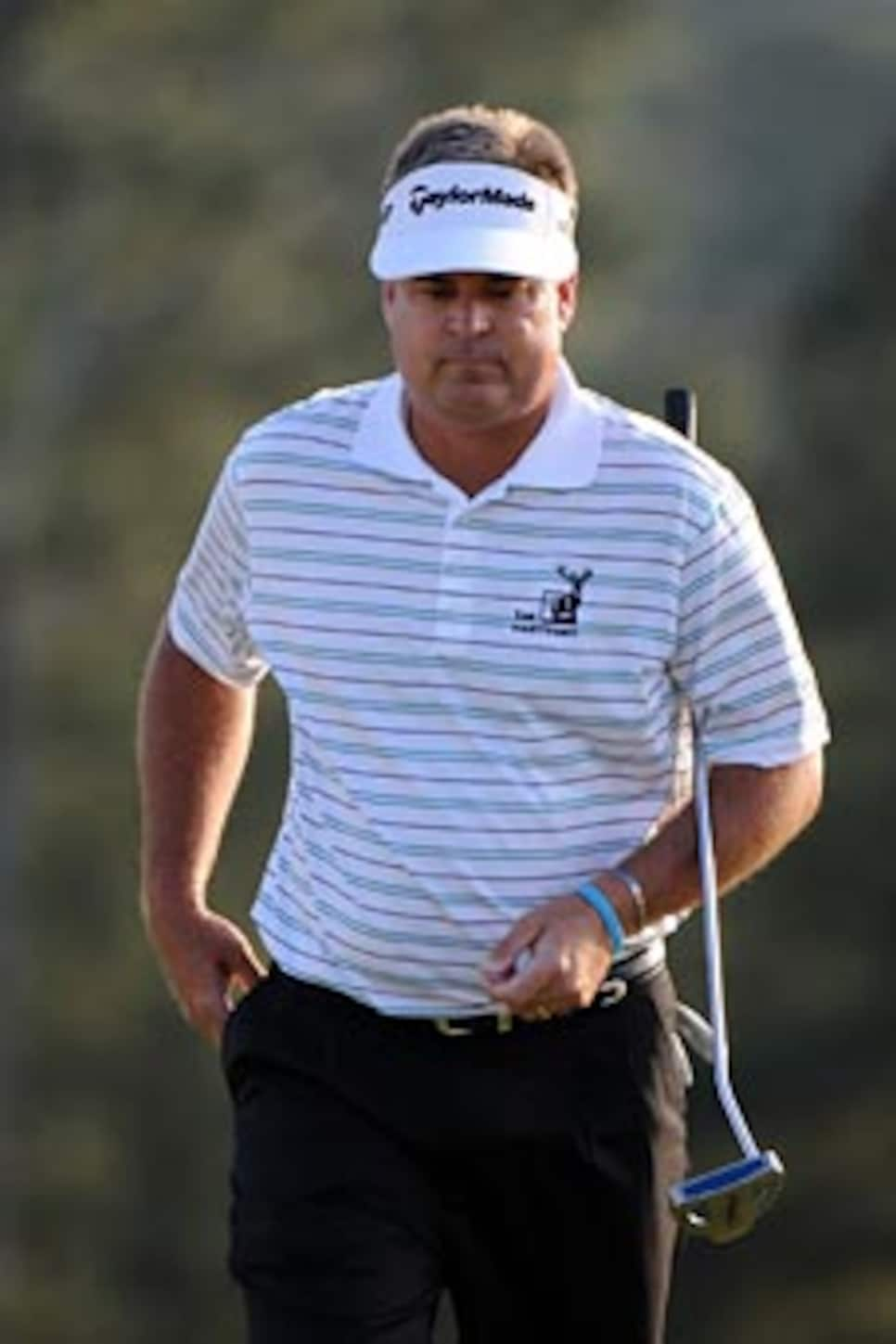 Perry, who has won twice on the PGA Tour this year, is one of the top players on the U.S. team.
Kenny Perry's mother has died after a long battle with blood cancer, and the 49-year-old American said he would play in the Presidents Cup next week in San Francisco at his family's request.
Even as Perry turned in one of his best years with three victories and a playoff loss at the Masters, he has been coping with an emotional home life as his mother was put in hospice in July. Perry recently had his son, Justin, caddie for him to keep close as a family.
Mildred Perry died peacefully Thursday morning in Franklin, Ky., of multiple myeloma, Perry's agent said.
Alan Bullington said Perry's family urged him to compete next week at Harding Park in the Presidents Cup.
"While Kenny is deeply saddened by the loss of his mother, he and the entire Perry family are finding comfort in knowing that after a lengthy battle with cancer, her suffering has now ended," Bullington said in a statement. "Competing in the Presidents Cup next week will undoubtedly be an emotional challenge for Kenny, but he knows his mother and his family will find joy in watching him play."
The highlight of Perry's career, which includes 14 victories, was winning the Ryder Cup a year ago in his home state of Kentucky. One of the most compelling images of the week was Perry's father, dressed in overalls, embracing him on the 15th green after he won his singles match against Henrik Stenson.
Perry said his father's health has been sliding. His parents had been married 60 years.
His mother died a week after Perry had a chance to win the Tour Championship and the FedEx Cup, paired in the final group at East Lake with Tiger Woods and carrying a two-shot lead. He closed with a 74 and tied for fourth.
Perry nearly pulled out of the British Open this year when his mother's health began to deteriorate and she was put in hospice. He played all four majors, spending as much time as home as possible.
On eve of the final round of the Tour Championship, he indicated his mother was losing ground against cancer.
"She's not doing very well at all," Perry said. "She's not talking much now. It's happening really fast. So that will determine how I do my schedule next year, how she's doing and how my family is doing, my dad is doing."
The Presidents Cup begins Thursday, with all 12 players from both teams competing.
Perry has played three times in the Presidents Cup, and he spoke last week about it being more relaxed than the Ryder Cup.
"The Presidents Cup is like playing with your buddies," he said. "It's really fun."
It suddenly is packed with far more emotion for Perry, and possibly for his American teammates.