News
Perry To Play In British Open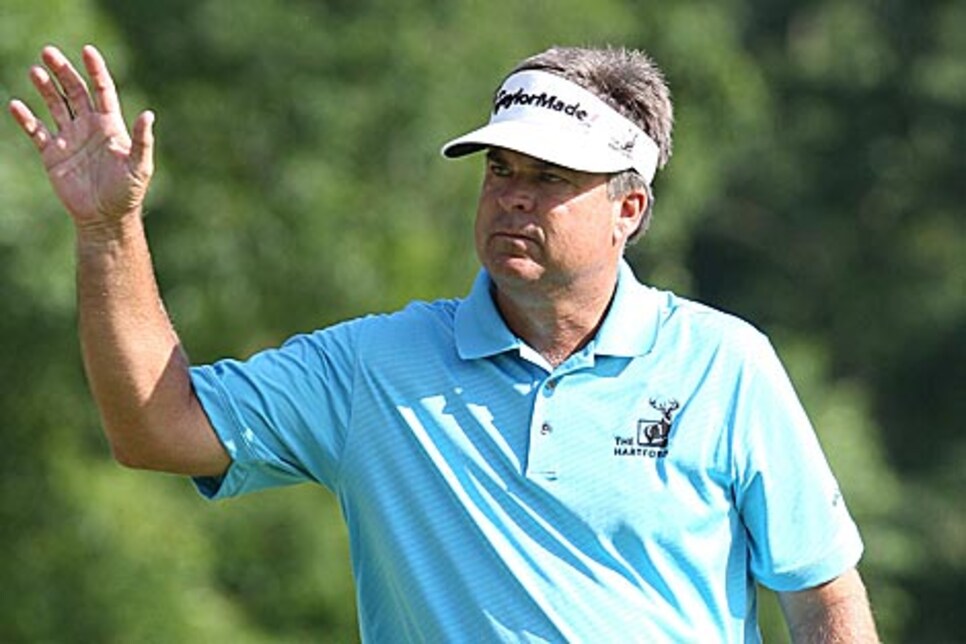 Perry received criticism last year when he opted to skip the British Open.
BETHESDA, Md. (AP) -- Kenny Perry has decided to play in the British Open next week after meeting with doctors for his mother, who is dying of blood cancer.
Perry was criticized last year when he did not go to golf's oldest championship, sticking to his commitment to play in Milwaukee and to his goal of making the Ryder Cup team for the competition held in his native Kentucky.
He had planned all along to play this British Open, which starts next week at Turnberry in Scotland. Perry had second thoughts, however, when doctors put his mother in hospice. She has been suffering from multiple myeloma.
"Kenny had to wait to see what that meant," his agent, Alan Bullington, said Monday. "He didn't know if that meant she had a month, a week, a year. He met with doctors, and she was stable enough that he felt comfortable leaving for a week."
Perry has been dealing with several family health issues during his amazing run late in his career. Along with his mother's cancer, his father had two stents put in his heart during the offseason last year and lost 20 pounds, although he is doing better.
His wife's mother broke her knee and two vertebrae during a fall, and Perry chose to remodel his home in Franklin, Ky., with wheelchair ramps so they could look after her.
Perry turns 49 next month, yet he already has two victories this year and was runner-up at the Masters, where he lost a two-shot lead with two holes to play and Angel Cabrera won in a playoff.
He won three times last year, qualified for the Ryder Cup team and won his singles match before a home crowd.
Perry is the defending champion at the John Deere Classic this week, then will fly to Scotland with his 23-year-old son and Bullington. His son, Justin, played college golf at Western Kentucky.