News
Out Of Sight, Still In Mind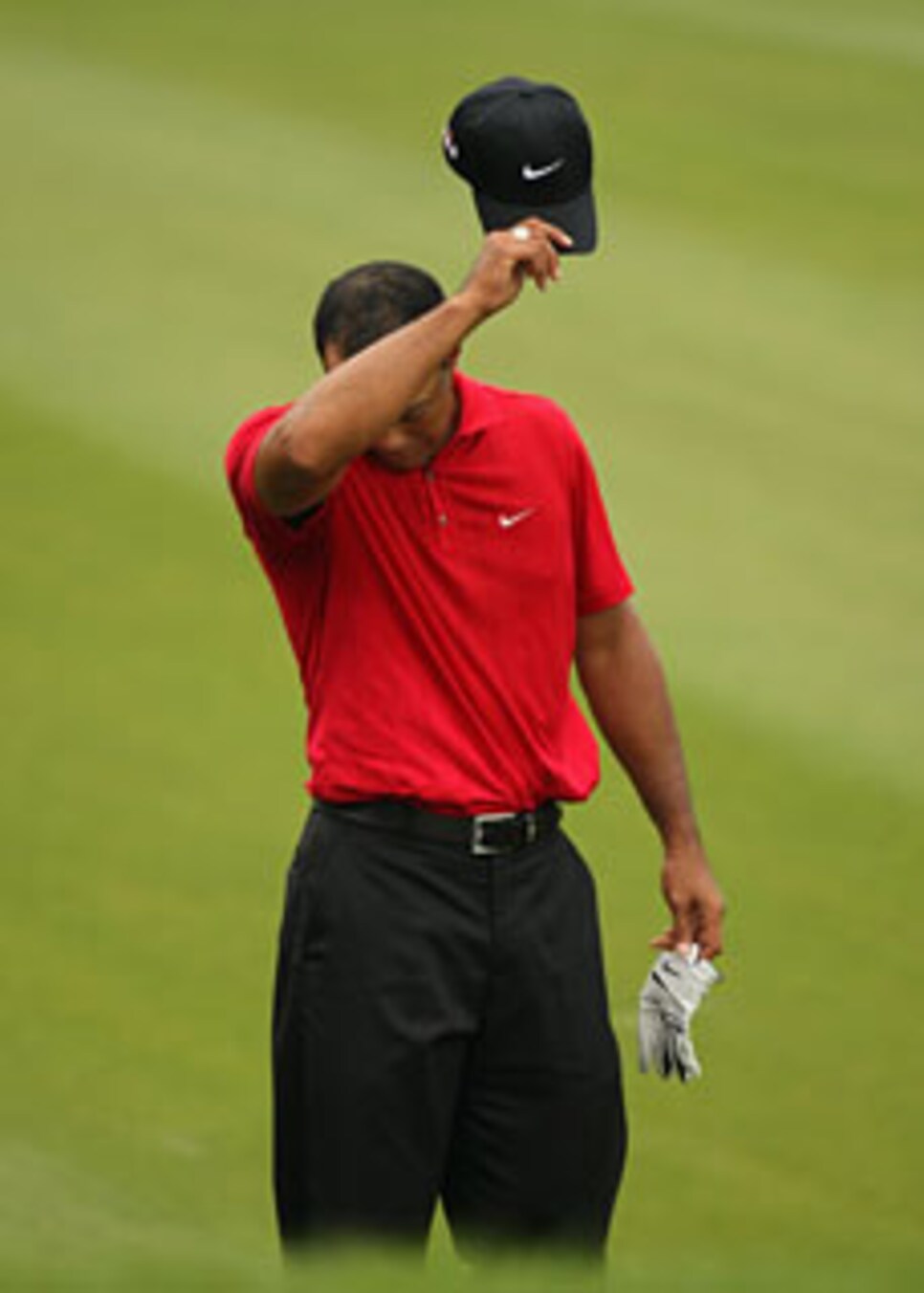 Tiger Woods is still the center of attention at the SBS Championship even though he isn't there.
KAPALUA, Hawaii -- During the 2000 Presidents Cup, Paul Tesori, caddie for Vijay Singh, sought to minimize the perceived -- and yet all too real -- dominance of the game's undisputed No. 1 player by scrawling a provocative message on his cap: "Tiger Who?"
The 2010 PGA Tour season is set to begin Thursday at Kapalua Resort in Maui with the $5.6 million SBS Championship, but the words on everyone's lips are not, "Tiger Who," but "Tiger ... whoa."
There remains genuine fascination with arguably one of the most controversial stories in the long history of golf -- the revelations of Tiger Woods's sordid off-course activities that have received saturation coverage in all corners and platforms of the media since he crashed his SUV into a tree near his home in Windermere, Fla., the morning after Thanskgiving.
The subsequent firestorm has subsided -- for now -- since Woods decided to take an indefinite leave from competitive golf and dropped out of sight, but he is not out of mind among his peers as they prepare for the traditional champions-only season opener at Kapalua's Plantation Course.
"It's the most interesting subject right now," admits Matt Kuchar, who when asked if there was any buzz in the lockerroom apart from the travails of Woods, didn't hesitate to respond in the negative.
Groove rule? Sponsorships? Economy? Ryder Cup?
All are important topics, but none are even remotely as intriguing as the extra-curricular exploits of the man who not only is the No. 1 player in the world, but also was the No. 1 endorsement icon and arguably the planet's most recognizable athlete.
Attempting to engage in any golf-related conversation without mentioning the Absent One is like trying to push a string.
"Anybody who hasn't talked about the Tiger thing in the last two months was on the moon," said PGA Tour commissioner Tim Finchem, who has yet to talk directly to Woods since the controversy exploded.
Finchem might have preferred to be on the moon rather than in Maui on Tuesday when he weathered a contentious press conference that predominantly focused on Woods.
But as No. 3 Steve Stricker, the highest ranked player in the 28-man field at Kapalua, pointed out, Woods is a topic of conversation regardless of whether he is entered in a tournament or not. It just so happens that recent events have forced him to leave the game he dominates for an undetermined amount of time.
And his peers figure he will be missed.
"It certainly doesn't help the PGA Tour," said British Open champion Stewart Cink. "He is our biggest star. For him to be out ‑‑ he was just out 2008 for quite a while. So it's just up for the rest of us to make a better showing out of it without Tiger."
"We need him out here," Stricker said. "We need him out here and the tour wants him out here. Corporate sponsors want him out here. It's got to be on his time when he gets everything right at home."
Of course, as Cink pointed out, the game had to move on in 2008 when Woods, after winning an emotional U.S. Open at Torrey Pines, underwent reconstructive knee surgery and missed the rest of the season. But there was little doubt about his eventual return from an injured knee and leg. The self-inflicted wounds to his reputation and personal well-being are another matter entirely.
There is no established timeframe for mending some deep emotional contusions.
"He has a real problem; I think he is going to have to face it. But he may not," said Pat Perez, one of eight players making his first start at the Plantation Course. "He may not come back. It's his choice. It's really none of my business to say that. I would like to see him come back. I think he has a lot more to prove and he has a lot more to do. I think he believes that as well. He is in a real mess right now. He is still getting out of the mess, and I think he will."
In the meantime, the rest of the player fraternity might think this is another opportunity to embellish their resumes.
"I think it's an interesting time," said Geoff Ogilvy, the defending champion and the only player in the field that has won at the Plantation Course. "Obviously, No. 1 in the world might be up for realistic grabs this year, depending on how it all takes shape. A lot of guys will be thinking here is my year or something, you know."
"Yes, definitely. There is a lot up for grabs. (But) there is a lot up for grabs every year anyway," Perez said. "He (Woods) wins six times, he plays 15. There are 38 events [actually 45, with possibly two more to be added.] So there is always a lot up for grabs. I hope the people can see there is more to the TOUR than just Tiger. We know how great he is. We know the whole thing. No one is questioning that. Maybe people will have a chance to say we are not watching Tiger all the time."
True. Instead, most everyone is going to be watching out for when Tiger Woods returns. Players included.