News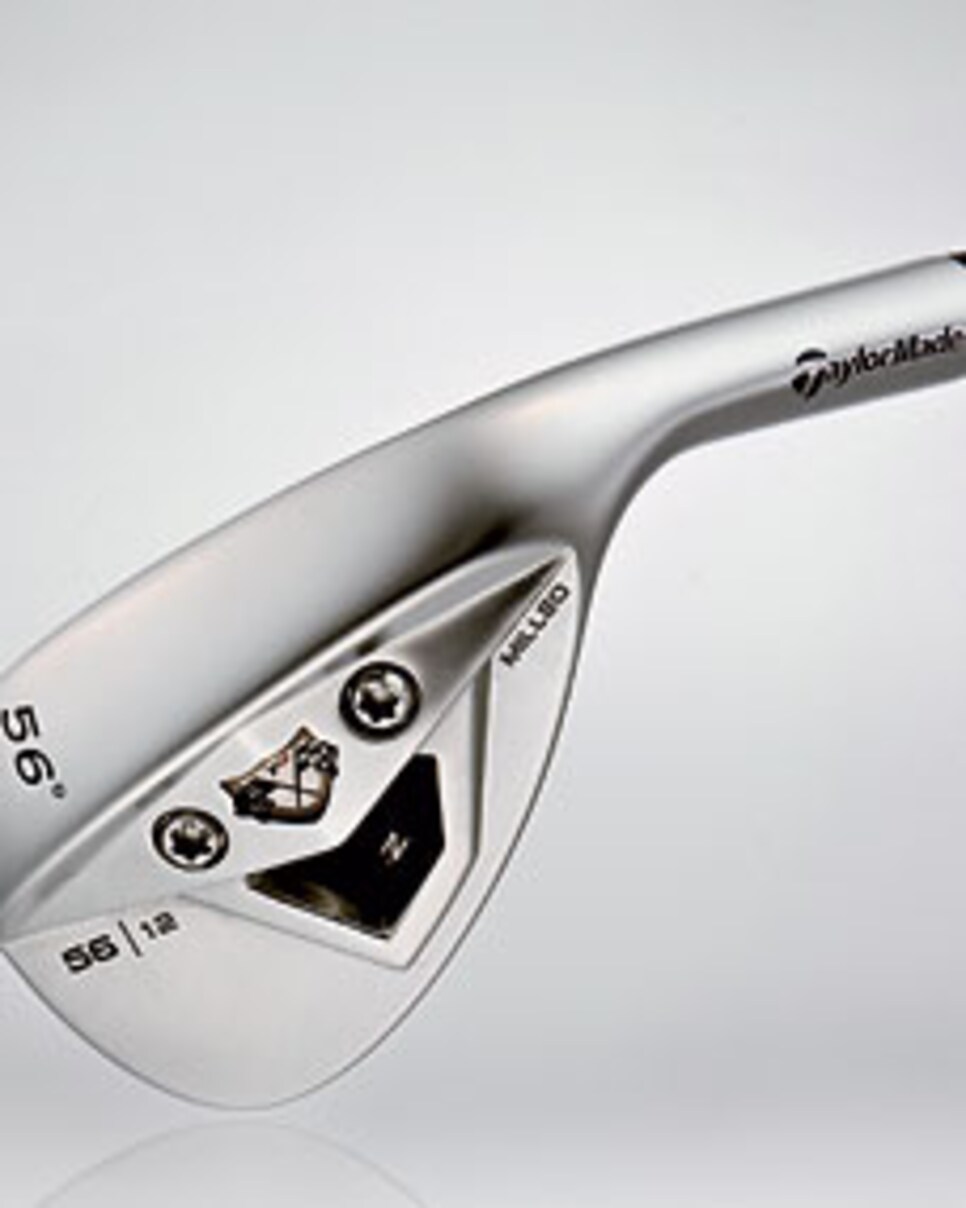 Three players -- Retief Goosen, Martin Laird and SBS runner-up Rory Sabbatini -- had this interchangeable-face wedge in play at Kapalua.
The beginning of a new year typically offers the chance for a fresh start. Whether it's in the form of a New Year's resolution or a mulligan from a business perspective, the turn of the calendar brings change. Pro golf is no different, with the transformation often being in the form of a new equipment contract requiring the use of different clubs and balls.
Unlike some previous, considerably busier off-seasons, the movement this year was more limited, albeit with a couple of notable exceptions.
The biggest name on this year's free agent market, Geoff Ogilvy, changed equipment brands but didn't have to change companies. The 2006 U.S. Open champion simply moved from Cobra Golf to sister company Titleist and found the move surprisingly seamless from an equipment perspective.
"It's been really good," said Ogilvy, who successfully defended his title at the SBS Championship in his first outing with his new clubs. "I knew the irons [Titleist MB] would be great. I wanted to put them in play as soon as I saw them last year. The driver has been a pleasant surprise. That was a brand-new driver made up for me on Tuesday. Generally, it takes me a few weeks of practice to put it in. I put it in on Tuesday and [after] three holes, I'm [saying], 'Let's go.' Drivers are awkward to change because it is an important club for us." Ogilvy also changed footwear as well. No longer with Puma, the Aussie will be wearing FootJoys in 2010.
Although Ogilvy went from one brand to another within the same company, Ryan Moore went from no company at all to being a part owner.
Last year Moore became one of the few players in recent years to play an entire season without an equipment deal by choice. Citing a desire to play what he wanted, especially the driver and putter, Moore was logo-less in 2009. Of course, that made him even more appealing to some companies.
One of those was Scratch Golf, a small Chattanooga-based firm known mostly for its wedges. The company on its own initiative sent Moore a set of irons and wedges last year. And although Moore won the Wyndham Championship using Ping irons, he put the Scratch clubs in play soon thereafter at the Turning Stone Resort Championship.
"I just liked the feel of them," said Moore, who also is using a specially made Scratch putter that has no finishing, still has the solder weld markings and will eventually rust like his wedges. "I like what they've done. It's a great deal for me. I have an equity position in the company. I'm part of something. I want to help them grow and help them design some things. It's much more interesting to me because it was not just a normal endorsement deal."
Which isn't to say some companies didn't conduct business as usual. Among those inking more traditional deals during the off-season were Brian Gay (TaylorMade), Bo Van Pelt (Titleist), Tommy Armour III (Adams Golf), Jeff Quinney (Cleveland), George McNeill (Srixon) and Billy Horschel (Ping). New beginnings, indeed.
Although the effects of the groove rule won't be known for awhile, players seem to be adding loft to make up for the reduced spin. At last year's season-opener in Kapalua, the highest wedge loft for 12 of the 33 golfers was less than 60 degrees. This year only two of 28 players -- Bo Van Pelt and Y.E. Yang -- had their highest-lofted wedge at less than 60 degrees.
Eight players used TaylorMade's new R9 irons at the SBS Championship, including Nathan Green and Martin Laird, both of whom played them competitively for the first time. Paul Casey used an iron set at Kapalua that included three different models of Nike irons -- a Pro Combo OS 3-iron, the VR Spilt Cavity for his 4- through 6-irons and VR Blades for the 7-iron through PW. Cleveland's Launcher DST driver (above) has an overall clubweight less than 300 grams, the theory being the less the club weighs, the faster it can be swung. Jerry Kelly used a 7.5-degree version at Kapalua. To reduce launch and spin in the strong Hawaii winds, Brian Gay moved the weights in his TaylorMade R9 driver, positioning the heaviest weights in the forward position.