News
Daly Cancels Australia Trip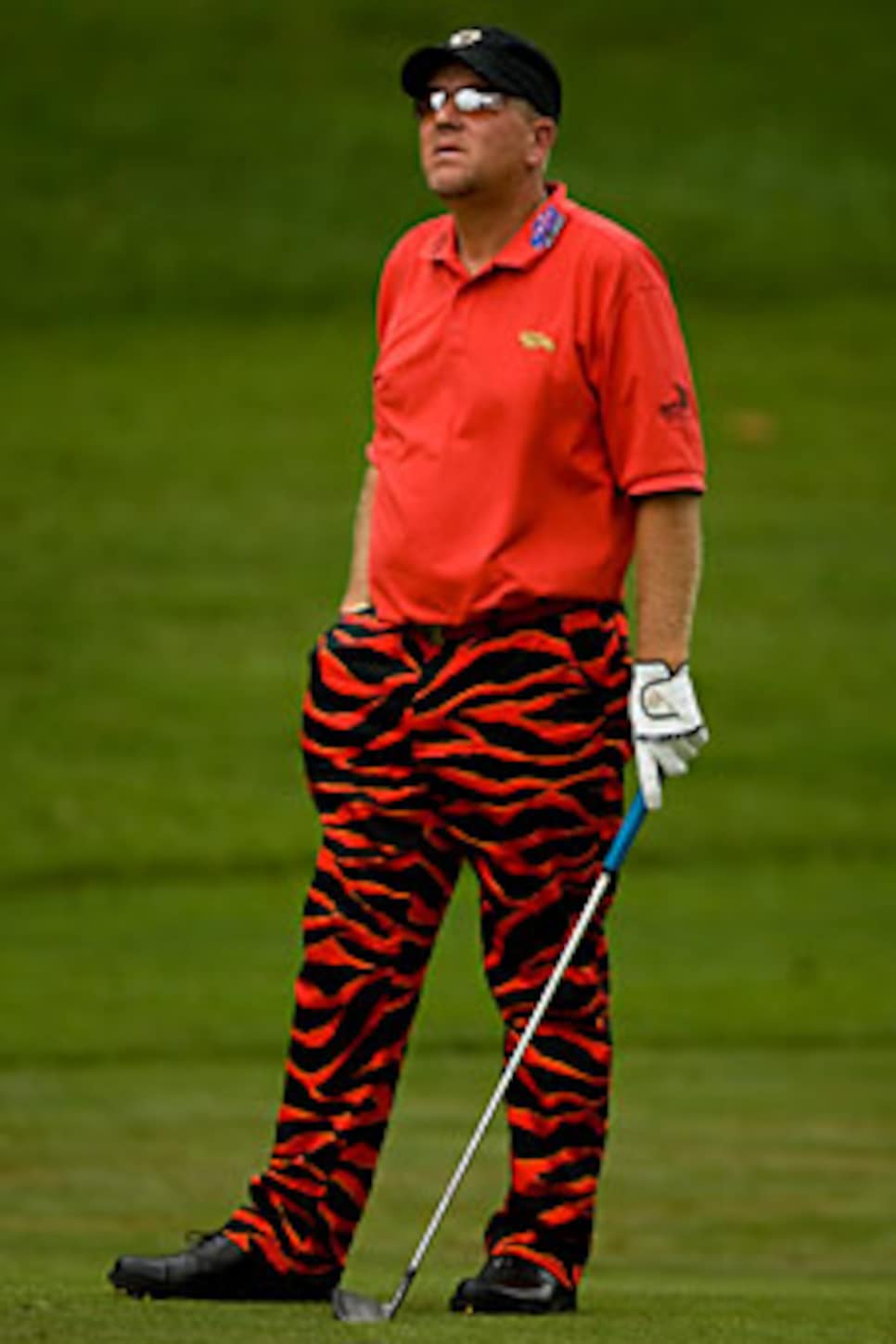 Daly attributes the original injury to an incident at the Honda Open in 2007.
SYDNEY (AP) -- John Daly has pulled out of his two-tournament trip to Australia due to a recurring rib injury he expects will sideline him for the remainder of the year.
The 1991 PGA Championship winner and 1995 British Open champion had planned to play in the Australian Open in Sydney and the Australian PGA Championship at Coolum in December, but announced Wednesday that the old injury had flared again and required surgery last week.
It was the same injury that forced him out of the U.S. PGA Championship in Minnesota after a first-round 78, when he was early into a comeback from a six-month suspension from the PGA Tour.
At the time, he said he sustained the injury trying to stop mid-swing when he heard the sound of a camera as he was taking a shot in the 2007 Honda Classic.
"I was really looking forward to getting back there this year," Daly said in a statement Wednesday. "I really regret any inconvenience this unavoidable situation may have caused for the Australian PGA and Australian Open organizers but I will look forward to returning back there next year."
Australian organizers were promoting fan favorite Daly along with Tiger Woods and Vijay Singh as the attractions of the domestic tournaments this year.
"We are obviously very disappointed that John can't make it back here for our events this summer as he was certainly a hit with the fans when he was here last year," PGA of Australia chief executive Max Garske said.
Daly has hit the headlines for more than his golf on recent trips Down Under.
He received a suspended fine from the PGA of Australia at the last Australian Open after taking a spectator's camera and throwing it against a tree at Royal Sydney's 9th hole.
Daly told the man: "You want it back, I'll buy you a new one."
Open organizers took no action, saying Daly had been bothered by the man, who was taking photos at close range despite a ban on cameras at the course.
On his late-season tour to Australia last year, Daly missed three consecutive cuts, including the Australian PGA Championship -- the scene of a previous blow up. After taking a triple-bogey 7 on his last hole at the 2002 Australian PGA championships, Daly threw his putter and ball into a greenside pond and later failed to sign for a 78 on his scorecard, disqualifying himself from the tournament.
He was fined by the Australasian PGA Tour and ordered to write a letter of apology to a tour official he verbally abused.