News
Daly Going Back To Australia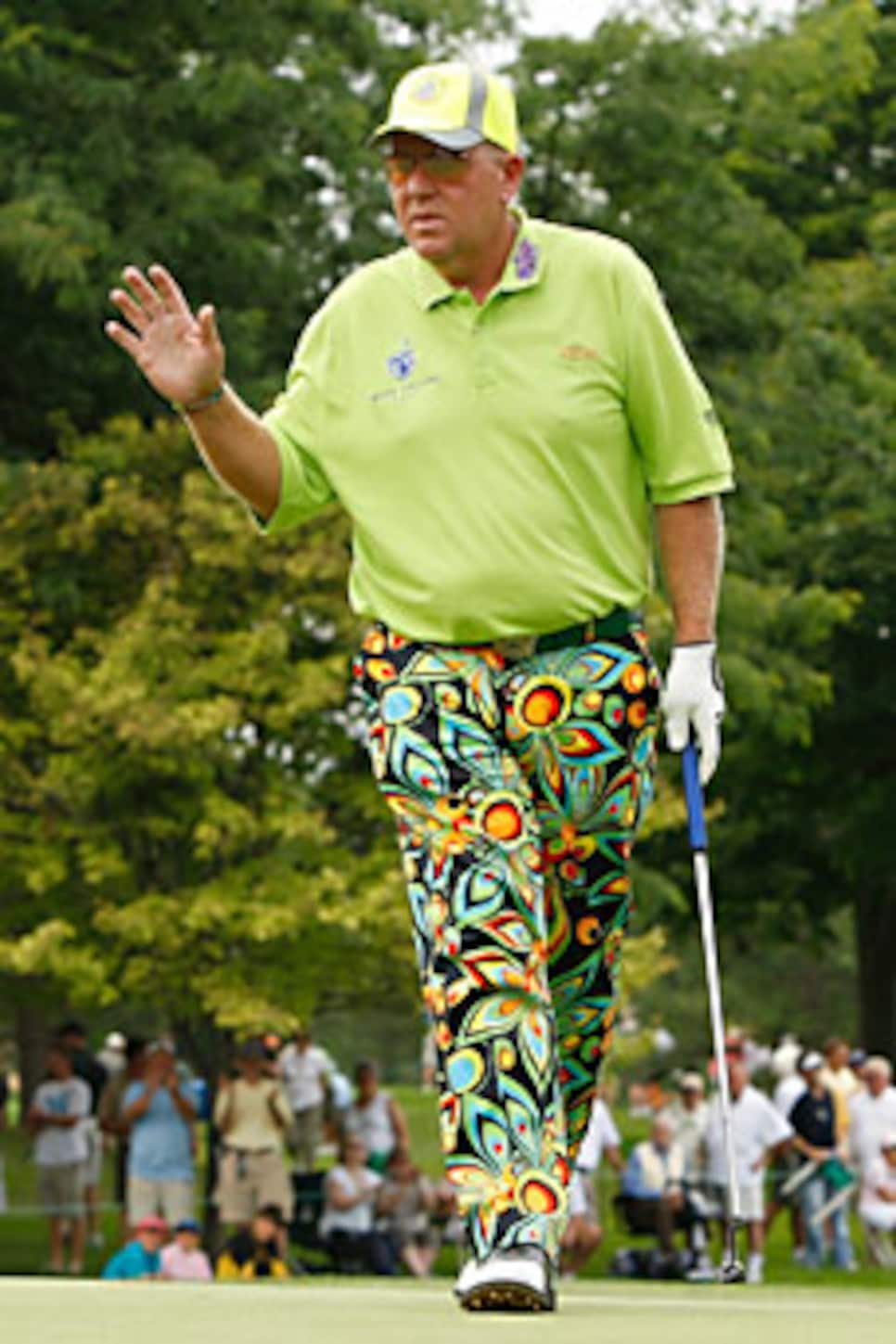 apparently, last year's camera smashing incident didn't diminish Daly's desire to return to Austraila or his host's desire to have him back.
SYDNEY (AP) -- John Daly plans to return to the Australian Open a year after being fined for smashing a fan's camera into a tree during the tournament.
Golf Australia announced Tuesday that the two-time major winner will join the field for the tournament at Sydney's New South Wales Golf Club from Dec. 3-6.
"I am looking forward to returning to play the 2009 Australian Open and am particularly excited about playing the course at La Perouse for the first time. I have heard so many great things about the course," Daly said in a statement.
He'll play the Australian PGA Championship at Coolum, on Queensland state's Sunshine Coast, the week after the Australian Open.
Daly hopes his back is better by then. He cited an old back injury after pulling out of the PGA Championship in Minnesota on Thursday, when he shot a first-round 78.
He said the injury occurred three years ago while trying to stop mid-swing when he heard the sound of a camera as he was taking a shot.
Daly received a suspended fine from the PGA of Australia at the last Australian Open after taking a spectator's camera and throwing it at a tree at Royal Sydney's 9th hole.
Daly told Brad Clegg, "You want it back, I'll buy you a new one."
Organizers took no action, saying Daly had been bothered by Clegg, who was taking photos at close range despite a ban on cameras at the course.
Daly recently returned to the PGA Tour following a six-month suspension for several off-course incidents. He played mostly in Europe during the six-month suspension.
Daly, the 1991 PGA Championship winner and 1995 British Open champion, has a strong following Down Under.
He missed three consecutive cuts last year on a late-season trip to Australia, where his history extends back seven years at Coolum. After taking a triple-bogey 7 on his last hole at the 2002 Australian PGA championships, Daly threw his putter and ball into a greenside pond and later failed to sign for a 78 on his scorecard, disqualifying himself from the tournament.
He was fined by the Australasian PGA Tour and ordered to write a letter of apology to a tour official he verbally abused.
Since his last visit to Australia, he's lost weight following lap-band surgery. He often wears bright-colored pants as part of his wardrobe.