News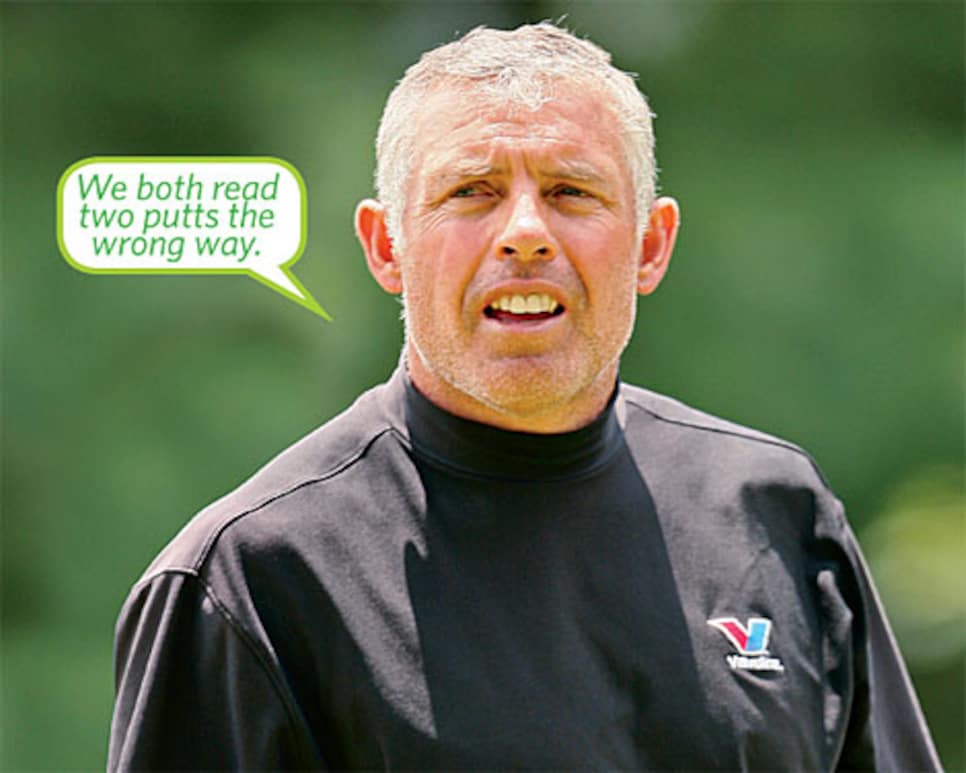 *Steve Williams also was surprised by the PGA Championship result. Still, it has been a good year for Tiger Woods and his trusted caddie. *
Grillroom:__ Tiger seemed shocked after Hazeltine. What about you? __
William: Like I said when it was over, we waited for something to happen, but it never did in the final round. Tiger hit the ball well enough to win, but the putts weren't dropping.
The greens were bumpy and not at their very best, but they were the same for everybody, obviously. We both read two putts the wrong way, on No. 1 and No. 13. An eight-footer and a 15-footer, both for birdie. We both saw left-to-right, they both went right-to-left.
How did Tiger take the defeat?
Hard, as hard as I've ever seen him take a loss. He's under tremendous pressure to win. If he wins by one, why didn't he win by 10? I think he felt he had it within his grasp and let it get away, no disrespect to Y.E. Yang.
There was talk on TV about gamesmanship by Tiger and how you didn't congratulate Yang.
I don't know where that comes from. Ask any player out there. They'll tell you Tiger is a complete sportsman. He took his hat off, shook Yang's hand, and so did I.
Still amazing, considering the knee surgery. Five wins, all those top-10s, one missed cut. You don't do that unless you're hitting it well and consistently. His streak of winning when he's in the lead had to end sometime.
Win or lose, you guys have fun.
I never imagined we could have so much fun, become such good friends, yet be so successful. People see us laugh, but we have a blast off the course, too.
What have you learned from him?
I always thought I was fairly dedicated. But being around him adds a whole new dimension.
Ever work for anybody else?
No. My goal is to be there for Tiger's 19th major. Been there for all but his first. After that, who knows?
But you did some broadcasting.
Kiwi Challenge for NBC, at home in New Zealand. Liked it, but I think I'll keep my day job.