News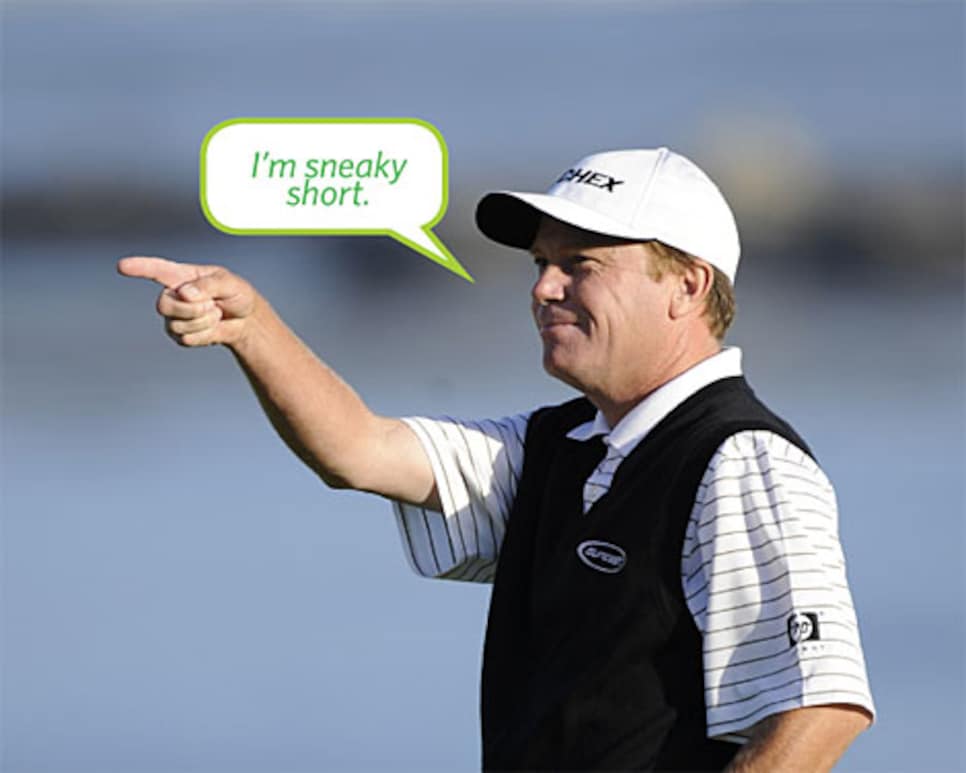 Jeff Sluman graduated to the Champions Tour in 2007 after a long career on the PGA Tour. Some in his age bracket have gone from "gee-whiz" to "aw-nuts," but he has not.
Grillroom: __ Is that perception accurate? Do you still enjoy playing golf more than most guys? __
Sluman: Maybe. Some of us might lose the desire, but you never lose the competitive edge. Luckily, I still have both.
You've seen a lot of changes.
Yeah, when I first came out, I was sneaky long. Now, I'm sneaky short. When Curtis Strange became the first to win $1 million in '88, it opened a lot of eyes. Athleticism follows money, and more guys around the world got into golf.
Is it for better or worse?
The product is better, the number of players deeper. But it's definitely a power game now. If Corey Pavin and I were just starting, we'd have to figure out a way to hit it farther.
What would Tiger Woods do with old equipment?
Dominate even more than he does now. Guys don't shape shots because they don't have to. But he's the best at that, too.
How does the Champions Tour differ from the regular tour?
Guys our age, for the most part, have done it. The kids are still learning how to do it. We probably have more characters, a lot of fun, because it's more of a business now on the regular tour than an adventure like it was for us.
Whenever someone such as Nick Price turns 50, we figure he'll dominate the Champions Tour. But it doesn't happen. Why?
Talk about depth. These seniors can play, and with only three rounds instead of four, you can't really afford a 74. Next guy up, Fred Couples, you'd think he'll romp. But the last guy to do that was Hale Irwin.
PGA Tour commissioner for a day?
I'd have a one-in-four rule. Not for guys now like Tiger and Phil. But for the next 10-15 years. Everybody plays everywhere at least once every four years.
What about the Presidents Cup?
As a kid, I dreamed of seeing Jack Nicklaus play or just shaking his hand. He winds up asking me three times to be his assistant captain. What a blast. How lucky am I?