News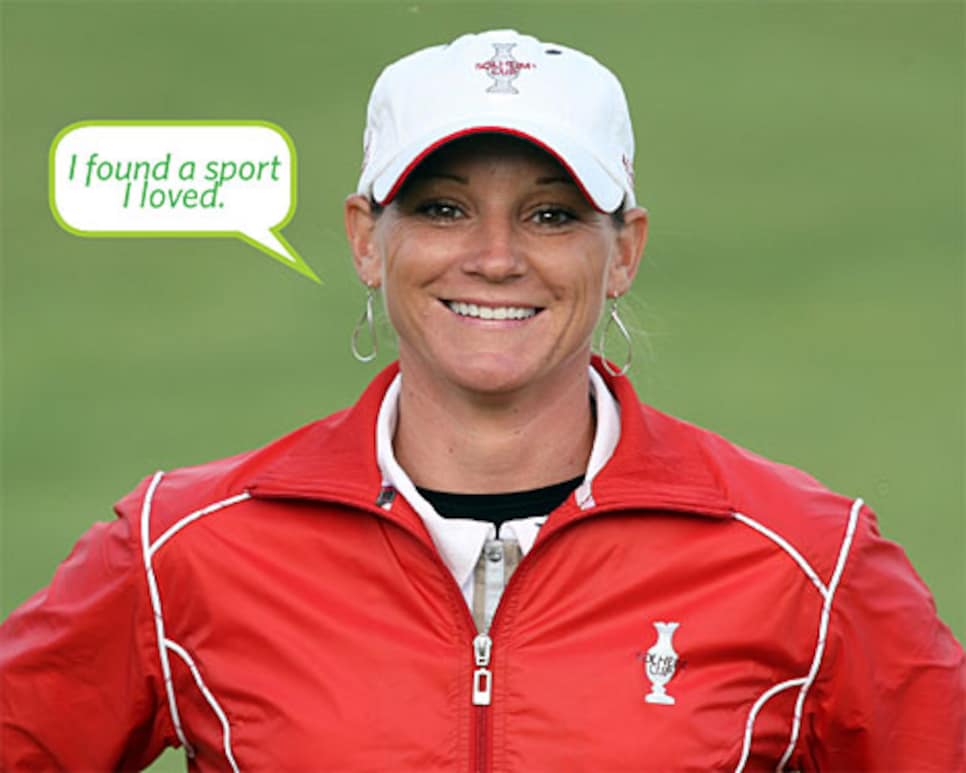 *Kristy McPherson has been playing some good golf on her own this season. But she is really looking forward to playing for her country when the United States takes on Europe in the Solheim Cup, Aug. 21-23. *
Grillroom:__ You've already been to Rich Harvest Farms, site of the matches, outside Chicago? __
McPherson: Our captain, Beth Daniel, took eight of us there in June. That's quite a place. The owner, Jerry Rich, basically built himself a golf course in his backyard. And it's a good one. You have to pay attention out there.
Making America's team was a goal?
Absolutely. We all look forward to team competition, something we miss since college. Plus, playing for Beth, one of the greatest LPGA golfers in history, that's special. She's a Hall of Famer for a reason.
Beth says you'll be the home team, but the crowd might be divided.
I've heard they've sold a bunch of tickets to fans coming over from Europe, which is great. It will be a fun week.
You wrote up fellow South Carolinian Lucas Glover's U.S. Open victory?
Oh, that. I don't know if you would call it writing. I have a column once a month in The Sun News. Myrtle Beach. I try to keep people up on what's going on with our tour and my game.
Your game wasn't always golf.
As a kid I liked basketball and softball. Whatever I could play where I could run or jump or scream. Then I got very sick and was told I couldn't do anything like that again.
Still's Disease. Juvenile rheumatoid arthritis. I was 11, in sixth grade, and it seemed like the end of the world. I spent months in bed, unable to walk, with a rash and a swelling in my throat that made it difficult to breathe.
After recovering, you went to golf?
Getting sick was the best thing that ever happened to me. I found a sport I loved. I don't think I was going to make it in the WNBA. The LPGA has been wonderful.
While at the University of South Carolina, did you meet the famous football coach, Lou Holtz?
Had a chance to play golf with him. He's pretty good. And he plays just the way you would think. Hits the ball, talks a lot, and walks fast.